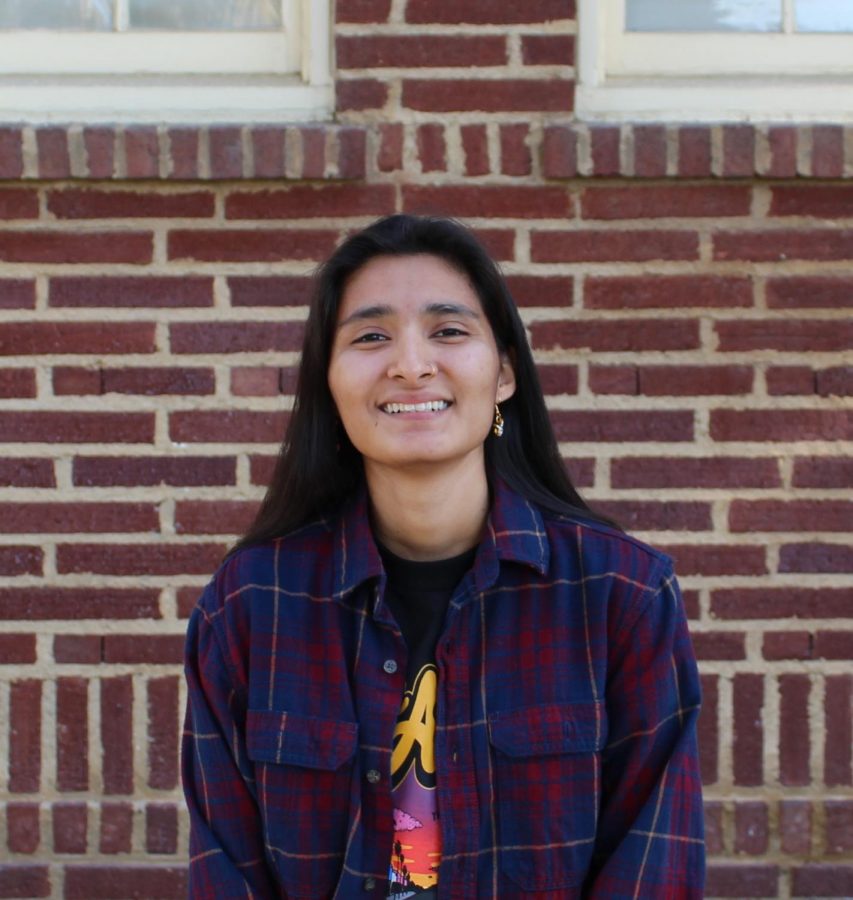 Julie Chavez is a 20-year old journalism major who is still trying to figure her life out. She was born and raised in Southern California but moved to Fresno shortly after she graduated from Colton High School in 2018. Since senior year of high school, Julie was set on becoming a math teacher so she chose to major in mathematics the second she enrolled here at Fresno City College. However, Julie only majored in mathematics for two semesters before realizing it wasn't for her so she took the risk and changed her major to Journalism.
Julie's love for music, concerts, and photography is what got her interested in Journalism. She figured she would try out journalism to see if she enjoyed it enough to become a possible career option for her. So she entered the world of journalism with absolutely no experience but with the help of Journalism professors and fellow classmates, Julie was able to improve her writing and photography skills pretty quickly. This is now Julie's fourth semester majoring in journalism and her second semester writing for The Rampage.
Unfortunately, this may be Julie's last semester at Fresno City College but she is excited to finally  graduate and move on. She is still unsure of what university she wants to transfer to, therefore she is keeping her options open and applying to a few. Julie plans to continue on in the journalism field at whatever university she is accepted to and hopes to eventually figure out her life.
Julie Chavez, Editor in Chief
Nov 22, 2020

The Hardships of Creating "Body and Soul" During the COVID-19 Pandemic

(Story)

Nov 08, 2020

Is Amy Coney Barrett really a big threat to America? Yes. Here's why.

(Story)

Oct 20, 2020

FCC's New Parking Structure Becoming Reality After it's Groundbreaking Ceremony

(Story)

Oct 19, 2020

Rampage Editorial Staff Weighs in on the Importance of Voting

(Story)

Oct 08, 2020

West Fresno Campus groundbreaking ceremony and what it means for the community.

(Story)

Oct 01, 2020

Fresno City College to continue remote learning during the fall and spring semesters

(Story)

Sep 28, 2020

ASG Still Dedicated to Serving Students During COVID-19 Pandemic

(Story)

Apr 20, 2020

How FCC Theatre Courses are Handling the In-person to Remote Learning Transition

(Story)

Apr 03, 2020

Mainstream and Local Media Outlets During COVID-19 Times

(Story)

Mar 12, 2020

First Grad Fair at FCC

(Story/Media)

Mar 11, 2020

FCC Students Are Not Fans of St. Patrick's Day

(Story)

Feb 26, 2020

Wind Ensemble to Headline International Music Festival in New York

(Story)

Feb 12, 2020

Music Teachers National Association: calling all future music instructors.

(Story/Media)

Jan 31, 2020