Fresno City College Pathway to Law School Program receives Diversity Champion, Education Pipeline Awards
Fresno City College's Pathway to Law School program received a Diversity Champion Award and Education Pipeline Award at California Leadership Access Workforce's sixth annual Pathways to Law Summit.
The purpose of California LAW, which is partnered with 21 high school law academies, 29 community colleges and nine law schools of undergraduate universities in California, is to provide a pipeline to help students obtain an education in the legal profession. 
The summit, a three day virtual event from Feb. 17-19, 2021, provides students and educators the opportunity to collaborate and participate in panel discussions and other activities as well as award certain institutions for their successes. 
The Community College Diversity Champion Award specifically recognizes FCC's efforts to promote diversity on it's campus and within it's programs. 
"Being awarded the Diversity Champion award goes to showcase that we are really working towards increasing the diversity of the field,"  FCC Political Science Instructor and the program's Faculty Champion, Kau Vue said. "Fresno is actually a really good place for that because to be honest Fresno is really diverse. Fresno City reflects that." 
Another reason why the program is receiving these awards, specifically the Education Pipeline Award, is because it recently partnered with Fresno State, Clovis Community College, San Joaquin College of Law and Bullard High School to create their own regional pipeline for students in the Central Valley. 
In doing so, these institutions hope to provide students with resources and skills needed to thrive and further their education. 
Already, students participating in FCC's Pathway to Law School program have benefits such as special admissions consideration to participating law schools, individual counseling, early exposure to the legal profession, assistance with law school admission test preparation and more. 
In addition, students have the opportunity to participate in webinars about how to get into law school, panel discussions with current law school students and forums with guest speakers such as judges and lawyers. 
After receiving these two awards for the first time and being recognized by California LAW, Vue hopes FCC's program will become more well-known on campus. 
There are approximately 107 students in the program this semester compared to 84 students in spring 2020, according to FCC's Pathway to Law School program Counselor, Lucely Rosas. 
Hailey Gonzalez, communications major at FCC, has been heavily involved in the program since fall 2019. 
The program provided her with the ability to participate in many internships and service learning opportunities such as working with the Leadership Council for Justice and Accountability in 2019 to help with the water crisis in Tombstone, California. 
As a first generation college student, Gonzalez says the Pathway to Law School program has also been helpful in guiding her through her academic career. 
After having trouble balancing her job and being a full-time student, Gonzalez dropped out during fall 2020 but has now returned to FCC this semester. 
When weighing the decision to drop out, she recalls getting advice and assurance from counselor Rosas and former program counselor, Logan Tennerelli, both whom Gonzalez has come to have a strong connection with. 
"I don't have that system at home. I'm first generation so being able to email these professors, being able to talk to them, really connect with them and have their help is really important," she said.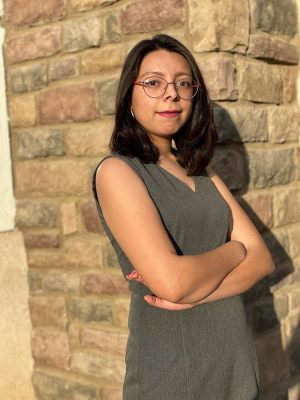 For Gonzalez, diversity in the Pathway to Law School program and legal field is crucial considering only 20% of California's attorneys are of a minority background, according to The Fresno Bee. 
Having been in classes such as American Studies 11 at FCC with many other students of color, Gonzalez can attest that diversity brings different perspectives to the legal profession of which students can learn from.
She also sees the effort of increasing diversity as a step towards dismantling systematic racism.
"This is going to be the next generation of lawyers so a lot of people are going to get help by people who look exactly like them which is important especially in America to try to take down systematic racism because a lot of it has to do with our legal system," she said regarding former classmates in courses like AMST-11. 
Overall, Vue considers the program to be very successful as it continues to grow and as former students have reached out expressing their gratitude for the guidance they received while in it.