Music Teachers National Association: calling all future music instructors.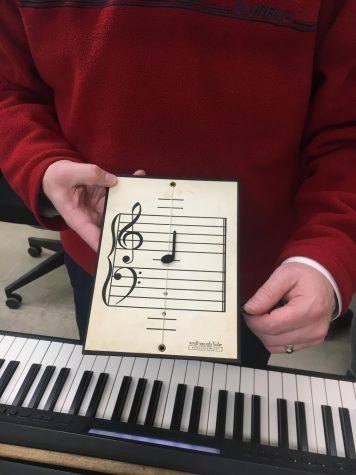 The Music Teachers National Association is a music club at Fresno City College that teaches current students who hope to be music instructors in the future the skills and techniques they could eventually use in their own classrooms or studios. The club meets at 5:30 p.m. on Mondays in room 122 in the Speech/Music building. 
MTNA breaks down from a national organization into a state organization, local chapters and then into collegiate chapters. FCC has had its MTNA collegiate chapter for almost six years now and it has been advised by Brandon Bascom ever since. 
Brandon Bascom, a music professor at FCC, takes the opportunity to recruit students from his classes and other music classes into the MTNA club. Since most students on campus are not musicians, they have no interest in joining therefore MTNA rarely participates in on campus activities like Club Rush, according to Bascom. 
For that reason, most activities MTNA does are off campus. Every year club members go tour the music library at Fresno State or visit music studios in order for them to be exposed to what it will be like when they become instructors and have to work with different students. 
 During club meetings, Bascom talks to the members about things like the business side of music teaching and all the aspects that come with it like setting up a webpage and studio policies. 
He admits it takes a lot of to be the advisor of the club and balance his other responsibilities but he does it because he wants "students to be able to learn that they can do music as a career. A lot of them don't realize that. A lot of them don't have parental support." 
President of the club, Kayla Moore, says one thing she's really learned from Bascom and being in MTNA in general is that it's important "just to be open with students and take the time. Take the challenge with every student because it doesn't matter who they are."
Perhaps one of the the most important activities some club members get to do is attend the MTNA National Conference. The conference is a five day event where thousands of music students gather together to attend performances, classes, competitions and many other activities put together by the conference committee. The location of the conference changes annually. This year's conference is to be held in Chicago, IL on March 21-25. 
Since most of the conferences are held out of state, Fresno City MTNA members face the challenge of raising money to actually attend the event. Luckily, some members are able to get most of their fees waived by volunteering at the conference but fundraising is still necessary to pay for hotel rooms and flights. 
When Bascom was a student, he was a member of MTNA and had the opportunity to attend a few MTNA conferences and he feels it "it was important for me to go to learn about materials, learn about networking and meet professors of schools I wanted to go to. So it's important for our students too and this is the only way to do it."