ASG Still Dedicated to Serving Students During COVID-19 Pandemic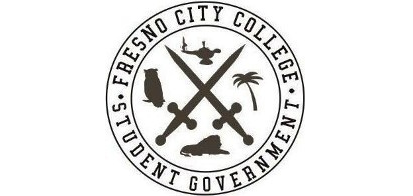 Despite this semester being Fresno City College's Associated Student Government's first time being run virtually, ASG is still working hard, according to campus officials. 
Prior to the campus closure in March, ASG was operating very well, according to Ernie Martinez, Director of Student Activities. At the time, ASG was preparing for events such as Ram Doggie, Ram Slam and Commencement. 
In addition to cancelling or having to remotely host these events, ASG members were faced with the task of having to adapt to both remote learning and the new virtual environment of ASG. 
The biggest obstacle ASG has faced so far is not having the opportunity to physically engage with students like they used to, according to Martinez. In the past, ASG had the ability to set up suggestion boxes around campus and at events in order to get student feedback. Since this is no longer an option, ASG now relies on social media and email. 
Occasionally, ASG works closely with Student Activities to promote ASG-related news and events such as the recent 2020-2021 ASG elections. 
The 2020-2021 ASG election was held virtually, as usual, from Sept. 1 through Sept. 3 which gave students 72 hours to cast their votes. 
Out of the nearly 22,000 eligible voters, approximately 120 voted, which "is great if you look at the pandemic as being a disruptive time in our world and we still had about the same amount that we would usually have participate," said Martinez. 
Approximately 10 students ran in the election, most ran for the position of vice president.
All ASG business is being conducted virtually. Currently, ASG is moving forward with their meetings, participating in forums, approving campus business amongst many other activities and duties. This process will continue next semester and as long as is needed, according to Martinez. 
On Sept. 25, ASG members Getsemani Rios and Ernie Martinez III joined FCC's President Carole Goldsmith, for a live virtual forum via Facebook in which they discussed the current status of ASG. 
During the virtual forum, vice president Rios explained that ASG is hoping to step up virtual ASG office hours for students to engage with members and "have a place to go if they have any questions or concerns," she said.
"We want to be able to navigate as best as we can with this virtual setting that we have." 
ASG meetings are held on the first and third Tuesday of every month via Zoom. The next ASG meeting will be held on Sept. 29, according to FCC's Student Activities account on Instagram.
ASG elected positions for the Fall 2020 semester:
Yatzari Victoria – ASG President.  

Getsemani Rios – Vice President.

Arman Sharma – Inter-Club Council Chair.

Ernie Martinez III – Trustee Student Representative. 

Harsh Ruhil – Treasurer 

Jakob Wallace – Senator