West Fresno Campus Groundbreaking Ceremony and What it Means for the Community
The day has finally come. 
On the morning of Thursday, Oct. 8, Fresno City College officials, State Center Community College District officials, and members of the community attended the groundbreaking ceremony of the new West Fresno Campus. 
Due to the COVID-19 pandemic and it's restrictions, the amount of personnel at the groundbreaking ceremony was limited. However the ceremony was live-streamed via FCC's Facebook page and YouTube channel. 
In a nearly two hour long ceremony, FCC President Carole Goldsmith amongst many others took time to thank various community members, SCCCD members and City of Fresno officials who were involved in the approval and planning of the West Fresno Campus. 
U.S. Rep. Jim Costa, Mayor Lee Brand, City Council President Miguel Arias and SCCCD Chancellor Paul Parnell were just some of the leaders who also spoke at the ceremony. 
Although land designated for the new campus was obtained in 2018, today's groundbreaking ceremony signals the beginning of construction.
Construction of the campus is expected to be complete by August 2022, according to FCC's announcement about the ceremony. 
The West Fresno Campus will be located on Church and Walnut Avenues in West Fresno. This area of Fresno is within the 93706 zip code, which is considered a high poverty zip code, according to FCC officials.  
SCCCD Chancellor Parnell described the lack of investment in the West Fresno area as a breach or fracture in the community.
However he sees the construction of the West Fresno Campus as "an opportunity to repair that breach to make our community whole. It's righting a wrong that has existed probably for over a hundred years," he said prior to the groundbreaking ceremony. 
Although there is an overall sense of excitement about the construction and opening of this new campus, there is still disbelief amongst some residents, according to president Goldsmith. 
"There's been so many promises especially in that community. So many promises of you know, jobs or future developments it's really hard for people to really see that this in fact is happening," Goldsmith told The Rampage. 
Some of the programs that will be available at the new campus include pre-allied health, medical assisting, advanced transportation and a future nurse program. Students will also be able to enroll in general education classes. 
The West Fresno Campus will also become the new home of the Career and Technology Center, which is currently located at 2930 E. Annadale Ave in Fresno. 
The CTC offers automotive, industrial and first responders programs and has provided students with hands-on experience and training for over 40 years. 
Gurminder Sangha, Dean of the CTC, considers himself fortunate because he will be able to witness the vast amount of opportunities that will become available for future CTC students and the West Fresno community at large. 
"I feel excited and whenever I talk to faculty they feel excited as well because we are going to be offering students state of the art facilities, programs and services," said Sangha in an interview with The Rampage. 
In preparation for the move to the West Fresno Campus opening in 2022, community, industry, and district members have been working together to design the CTC programs and facilities and make sure curriculum and equipment are relevant so students can graduate with industry recognized credentials. 
Considering the West Fresno Campus will be located near Edison High School, Rutherford B. Gaston Middle School, and King Elementary School, many believe the close proximity of all these schools will create a "K through 16 culture" in the area as best described by Sangha. 
Talks about dual enrollment opportunities between the West Fresno Campus and surrounding high schools are already in progress, according to president Goldsmith. 
"This is a life changer," said Goldsmith. "This changes the trajectory of the lives of so many of our high school students which will impact the lives of families in our valley which will then impact the overall economic outlook of our valley. This is huge." 
Aside from the academic impact the West Fresno Campus will have on the West Fresno community, new improvements will be made to the surrounding area of the new campus. 
The City of Fresno will provide $11 million for off-site improvements. Approximately $4.5 million of this money will go toward the construction of a new neighborhood park and improved public transportation services to the new campus, according to FCC officials. 
Retail businesses, houses and apartments are other community improvements that may come to this area of West Fresno in the future, according to SCCCD officials. 
About the Writer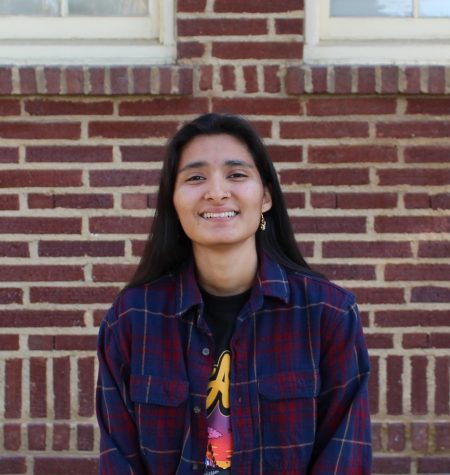 Julie Chavez, Editor in Chief
Julie Chavez is a 20-year old journalism major who is still trying to figure her life out. Julie is not originally from Fresno. She was actually born and...