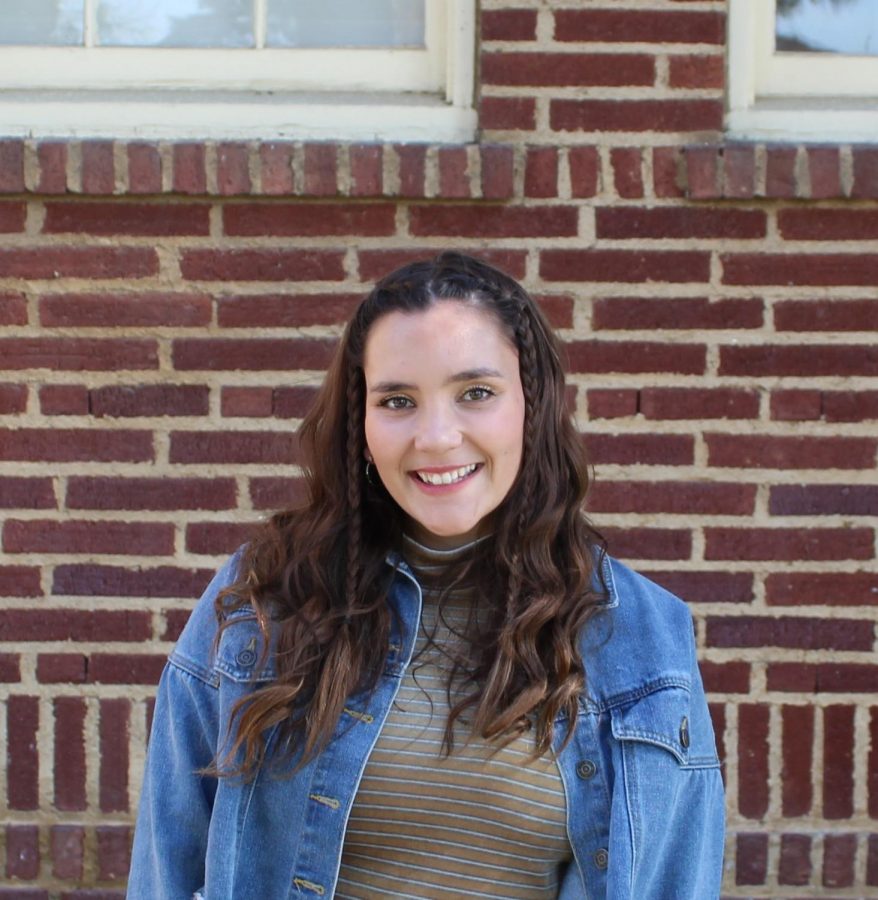 Hannah Lanier is the 20 year old New Editor and reporter for the Rampage at Fresno City College. Born and raised in Fresno, California, Lanier is the youngest of five siblings. She is a travel enthusiast, avid Netflix watcher, and coffee consumer.
Due to her love of writing and interest in all things politics, Lanier is majoring in Journalism and minoring in Political Science, which she hopes to earn her Bachelors of Arts degree in at Fresno State.
Hannah always saw herself attending a university out of state, but after attending an out of state university for her first year of college, she realized she wanted to gain experience and earn her degree under the Fresno City College and Fresno State University Journalism programs.
After graduating from Fresno State, Lanier plans to continue to earn her Master's Degree in Journalism from the University of Maryland. Ideally aspiring to becoming an international correspondent.
Apart from working as the News Editor for the Rampage, Lanier is involved in a handful of other things. One that is the most important to her is being a missionary for a local non-profit organization, Care Fresno. Care Fresno is a local non-profit focused on working with and building up the youth of Fresno by prioritizing low-income, high-crime neighborhoods.
While Lanier holds many interests, her main interest is bringing honesty and charm to journalism.
Hannah Lanier, News Editor
Mar 16, 2020

FCC Campus Closed After Student May Have Come into Contact with COVID-19 Carrier

(Story)

Mar 13, 2020

District Cancels In-Person Classes, Opting to Move Online

(Story)

Mar 11, 2020

The Results: The California Primary is Decided and Matches Are Set For The November Election

(Story)

Mar 11, 2020

Campus Sees Waves Of Cancellations Amid Coronavirus Concerns

(Story)

Mar 11, 2020

District Saves Free Bus Pass Program, FAX Extends Routes

(Story)

Mar 04, 2020

2020 California Primary Election Results

(Story)

Feb 26, 2020

The Primaries: Everything You Need To Know For The Local Primary Races

(Story)

Feb 12, 2020

The Fight For Fax

(Story)

Feb 03, 2020
Jan 31, 2020

Voter's Guide to the Presidential Election

(Story)

Dec 04, 2019

Youth Leadership Institute Hosts Conference to Address Underage Drinking

(Story)

Dec 02, 2019

An Apology to My Past Self

(Story)

Dec 02, 2019

Bring in Toys, Clear Your Library Fines

(Story)

Nov 06, 2019

Living Undocumented

(Story)

Oct 25, 2019

Jesus is King and Kanye West is His Disciple

(Story)

Oct 23, 2019

New VP Works to Propel ASG Forward

(Media)

Oct 23, 2019

Cheerleading is a sport, LOSERS

(Story)

Oct 10, 2019

Four Exposed After Chemical Spill in Math, Science and Engineering Building, Classes Canceled

(Story)

Oct 09, 2019

What Impeachment Inquiry Means for the President: Everything You Need to Know

(Story)

Sep 30, 2019

Lola Gayles is Ready to Knock it Out of the Park, 'But I Don't Have a Bat'

(Media)

Sep 25, 2019

'I Am Done,' Bookstore Privatization Outrages College Community

(Story/Media)

Sep 11, 2019
Aug 28, 2019

Students Grapple With Anxiety, Paranoia Following Possible Shooting Threat

(Story)

Aug 27, 2019

ASG: Here's What It's All About

(Story)

Aug 27, 2019

Rich Intellectual Experience Free for FCC Faculty and Students

(Story)

Aug 21, 2019

'No Evidence of Credible Threat,' Police Chief Says, Following Report of Possible Shooter Threat

(Story)

May 12, 2019

The True Cost of College: How Proposed Senate Bill Affects You

(Story)

May 12, 2019

Trustee Luncheon Highlight FCC Student Hunger

(Story)

May 09, 2019

Mental Health: A Journey with No Apparent Destination

(Story)

May 09, 2019

Following a Tumultuous History ASG Hopes to End on Positive Note

(Story)

May 01, 2019

Shame, Stigma, Misinformation Compound Food Insecurity Problems

(Story)

Apr 11, 2019

Rampage Wins First Place in Critical Review

(Story)

Apr 11, 2019

ASG Elections: Who Do You Want Representing You?

(Story)

Mar 12, 2019

ASG Adopts 'Vision for Success' Plan

(Story)

Feb 27, 2019

A New Direction for ASG, with a New Team

(Story/Media)

Feb 27, 2019

The Makings of a New ASG President

(Story)

Feb 27, 2019

Check Your Mental Health Before You Wreck Yourself

(Story)

Feb 13, 2019

Campus Voices: What's the Ideal Valentine's Day Gift?

(Story/Media)

Feb 13, 2019

Tower District Hot Spots For Underage College Students

(Story/Media)

Feb 06, 2019

ASG's Musical Chairs — Third President Takes Office this Year

(Story)

Jan 29, 2019

Tioga-Sequoia Brewing Company Lights Up Downtown Fresno with TB&J

(Story)