The Primaries: Everything You Need To Know For The Local Primary Races
On March 3, California, along with 14 other states, will participate in Super Tuesday. 
Super Tuesday is the day where the most states and territories vote in the primary election.
Voters in the Fresno area will cast their ballots to decide on presidential nominations and select the top two candidates to move forward to the November general election in the 16th and 22nd Congressional Districts. Also on the ballot is mayor of Fresno, city council races in districts 2, 4 and 6, as well as the statewide proposition 13. 
For the presidential nomination, Sen. Bernie Sanders is leading the national poll with 28.8%, according to RealClearPolitics poll conducted on Feb. 25. Former Vice President Joe Biden is trailing Sanders at 17.4%, followed by Mike Bloomberg in third place with 14.8%, and Elizabeth Warren in fourth place with 13%.
The polling numbers continue to fluctuate as caucus states like Nevada cast their votes. 
South Carolina is the next state to vote in their primary election on Saturday, Feb. 29.
As of early Tuesday, Feb. 25, Biden is leading Sanders by 8% in the South Carolina polls, according to RealClearPolitics.
In local elections, congressional candidates are running to beat incumbents Devin Nunes of D-22 and Jim Costa of D-16. 
However, Fresno County has changed its way of voting for this primary election.
Every registered voter in Fresno County received a vote by mail ballot, whereas voters used to have the choice to select a ballot by mail instead of having to vote in person.
This new system eliminated a majority of voting precincts in the county, according to The Fresno Bee.
Voters can still participate in in-person voting by taking their vote by mail ballot and turning it in at specific locations in Fresno between Saturday, Feb. 22 and March 3.
Vote Center locations can be found at: www.votefresnocounty.com.
District-22 The Challengers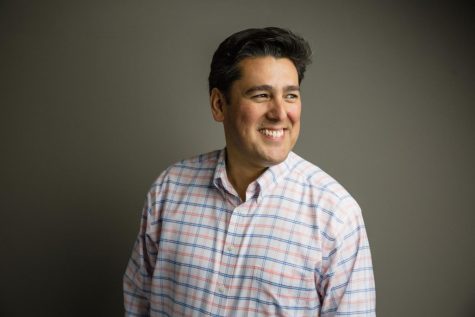 Phil Arballo is a candidate working to make the Valley a better place to raise a family. 
As a husband and father who was born and raised in the Central Valley, he cares deeply about issues that affect families.
He wants his voters to decide what's important to them and he says that, "It's being able to provide for our family."
He is drawn to issues like affordable healthcare to cover the expenses of his son's asthma and safety in schools given recent tragedies from gun violence.
Apart from being a family man, Arballo speaks about his experience as a student and his empathy for student debt. "My wife and I know first hand what it is like to have student loan debt. That is something her and I decided to do," said Arballo. "We need to make higher education more affordable. We want them [his children] to be able to go to school someday and not have to go into debt."
Arballo is running because he believes that he is the best candidate to represent his home. 
He believes that an essential way to do that is through accurate representation in Congress of the majority Hispanic community in the Valley.
Arballo wants to be the first Latino elected to congress from the Central Valley.
"We are 49% Hispanic in this district, we need to start voting like it," said the candidate. "We need to send people to congress that look like us," he said. 
While he would become the first Latino to represent the district, both 22nd Congressional District representative Devin Nunes and 16th Congressional District representative Jim Costa are Hispanic.
"This [representing the 22nd Congressional District] is important to us," said Arballo. "My wife and I are not wealthy, we are just people in the community that want to do well."
Why should we vote?
"There are no excuses anymore not to vote. There are plenty of people to look up to, to get involved and to have your voice here," said Arballo. "I think the phrase 'All politics are local' is tried and true. Your vote counts locally."
Bobby Bilatout is a healthcare executive determined to provide healthcare for all.
"I am fighting to make sure that every person in America will be able to get healthcare and in no way shape or form should anyone have to think about putting a roof over their head or getting their medications to live," said Bilatout, "Everybody deserves healthcare." 
Bilatout believes that he can make a real impact on behalf of the Central Valley at a federal level. "Less than 5% [of the House of Representatives] have an experience in healthcare. They need more people with experience."
Bilatout is also passionate about affordable education and believes that it is significant to economic stability. He hopes "that public [college] institutions are able to provide education at no cost of admission–not to put folks into debt. To make sure economic opportunity is here, in the Central Valley. So that people do not have to leave to get a better job."
"I have a better understanding of infrastructure of higher education because I worked in it before," he said. 
Bilatout is running on experience and encourages voters to reach out to their representatives and candidates to best determine who would best represent the 22nd Congressional District.
Why should we vote?
 "We are in a time of transition in this country. All the policies that we are putting in place really affect the younger generations, especially those who are in college now. So getting engaged now, and making politicians and representatives hear them is very important," said Bilatout, "It is very important not just for younger minds to get up and advocate, but also to show up to the polls and vote."
Dary Rezvani is a progressive candidate who said he got into politics for necessity rather than desire.
"First and foremost, I got into this race because of climate change. I don't think people are seeing this as the existential threat that it truly is," said the Fresno City College alumnus turned small business owner.
The pressing issue of climate change was one of the reasons that put Rezvani in the position of running for congress and has become a focal point of his campaign.
"We talk about climate change on a global scale, but [if you want to talk about] environmental justice, we [the Central Valley] have the worst air quality in the entire nation," said Rezvani.
The candidate has a local plan of action that includes working closely with farmers. "After doing more research [on climate change] and seeing just how impactful farming has been to climate change and ultimately how it can be a positive impact," Rezvani said. "I think that it's vital to have someone who understands the intersectionality of those two so that we can start working with the farmers."
Rezvani has an open-door policy with his voters, encouraging the upcoming generation to get involved in things they are passionate about—fundamentally wanting to just be a voice for the Valley.
"I am not getting in this [race] to talk at people, I am getting in this to start working together," he said.
Why should we vote?
"We need to start understanding that your vote does matter, and ultimately getting involved in campaigns early enough to make an impact," said Rezvani. "We have seen a number of Democrats who are barely Democrats get elected. It's this entire idea that you have to be a moderate and you can't have transformative ideas because you have to continue on with what has already been done."
Meet the Republican Incumbent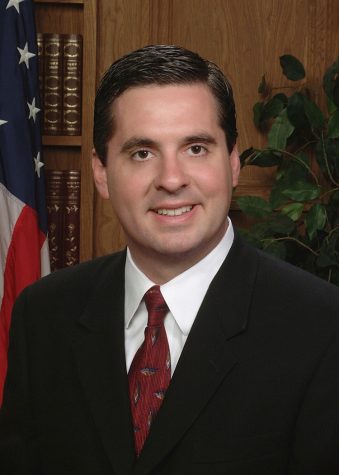 Devin Nunes (Republican) is the incumbent to beat.
Since 2003, Devin Nunes has been in the House of Representatives representing the 22nd Congressional District He has served on several committees for the House including the House Permanent Select Committee of Intelligence.
Congressman Nunes's campaign did not respond to the Rampage's request for an interview.
For more information go to: https://nunes.house.gov/
District 16 The Challengers
Kim Williams (Democratic) is the former human relations worker who plans to transition her people skills to her time in politics.
Williams compares herself to presidential Democratic candidate Bernie Sanders, "He is campaigning on the exact same platform that I am," said Williams. "I am the only candidate that supports the same policies." 
If she wins, the candidate is excited to take on issues like Medicare for All and debt free college. "A president cannot do that. We have to have congress," said Williams. "I am the only one committed to voting for those things."
The policies that she is passionately working towards in her campaign align best with Senator Sanders. One of the main policies to fight for being affordable healthcare.
"We have reregistered a ton of republicans as democrats–all on healthcare," said Williams about her experience canvassing the district. "The thing we hear more from anybody else is their concerns around healthcare," she said.
 "The big thing is, once it happens to you, you have a very different look on it."
Why should we vote?
"I think the reason students don't vote in general is because no one speaks to them. No one talks to policies that matter to them. They are ignored and they in turn ignore politicians," she said. "Things have gone so far off track. You don't see high voter turnout when people are happy, you see it when people are really upset and frustrated."
Esmerelda Soria is a political science professor at Fresno City College with plans for change in Fresno and around FCC.
Being a professor at FCC provides Soria perspective on the difficulties that students face with affordability.
"I am a first generation college student," said Soria. "I believe that education is the equalizer in our community and we need to make sure it's affordable."
The candidate said she is working on behalf of all students in Fresno, but has a special affection for FCC students. Soria wants the best educational opportunities to arise from the Valley, both for today's students and for her future children.
"The middle class families are the ones that get stuck, they don't get the financial aid that their kids need," said Soria. "We have to address the affordability."
Simply, "we need to bring resources to our educational institutions to be able to better support our students." 
Soria is also working towards a healthcare plan that benefits the majority by "making sure that every single person regardless of immigration status, regardless of economic status, regardless of zip code—wherever you live, has the ability to get healthcare."
The professor explained that the issue of healthcare is personal. "My parents were farmers my entire life. They didn't have reliable healthcare."
"I believe healthcare is a human right," said Soria.
Why should we vote?
"Young people need to take ownership of what they want the future to be for them. Young people feel very disconnected from their elected officials," said Soria. "A lot of people don't understand how the government actually impacts their daily life. We are all worried with our own lives and forget that everything we do is impacted by the government."
The Incumbent
Jim Costa currently represents the 16th Congressional District and is fighting to stay.
Congressman Costa is running for reelection on the basis that he has been able to keep his promises throughout his time in office.
"Throughout my tenure in Congress I have had the reputation to reach across the aisle to
get things done and deliver for the Valley," said Costa. "No one else will be able to keep their promises and provide for the Valley the way I have and will continue to do."
The congressman plans to continue the initiatives that he has been working on such as homelessness, affordable higher education, and healthcare.
On the issue of homelessness, Costa described it as a persistent crisis. "I will continue to champion Governor Newsom's efforts to combat this issue in California. His commitment of $11.5 million in emergency grants to tackle homelessness in Fresno and other areas of California is a huge step forward in being able to provide workable solutions to this problem," said Costa. "Throughout my career, I've worked to combat homelessness both in the California State Legislature and here in Congress."
Costa also spoke on what he has accomplished in his tenure for making college affordable and concluded that education is a vital resource for the region. "Investing in our children's education is central to supporting economic development in our Valley and ensuring that we have an educated workforce that will meet the demands and challenges of the 21st century," said Costa.
Above all, Costa seeks to continue his position as the representative for the 16th Congressional District.
"One of the best parts about my job is that I get to work on many issues that are impacting
Valley residents every day," said the congressman. "I am working to ensure our Valley has an adequate water supply, protecting our agriculture community, addressing California's housing needs, strengthening healthcare, ensuring women's rights, and protecting immigrants."
Why should we vote?
"Participation in Democracy is absolutely vital to its survival. Young people, who are often
voting for the first time, are just beginning to understand the importance of the democratic
process. It is important for young people to vote so they can have a voice in their political
system, a system that impacts their everyday life," said Costa.
Mayoral Candidates:
Andrew Janz wants to be the change that Fresno needs.
If elected, Janz would be the youngest and first person of color to become mayor of Fresno.
Janz ran for the 22nd Congressional District two years ago and was defeated by incumbent Devin Nunes by a slim margin. He is now taking that momentum and focusing on the city of Fresno.
"The top issue on everyone's mind [for Fresno], whether you're a Democrat or Republican is
homelessness," said Janz. "That's where I want to focus my responsibility as mayor."
Janz has a different approach to the homelessness crisis in Fresno, "You can't tackle homelessness without talking about poverty, that's what makes me different from my opponent."
The other issues that Janz hopes to address are criminal justice reform and ensuring safe neighborhoods.
"We need to focus on creating safe and healthy neighborhoods. We need to really invest in neighborhoods that have been ignored—most of which are south of Shaw," said Janz.
The candidate believes that he has the most to offer the evolving city of Fresno and considers the youth to be the ones leading that change, "That is why I am using so much time and energy in making sure we energize the youths' vote."
Throughout the campaign, Janz has positioned himself as an alternative to the status quo. 
"What we are doing right now is not enough," said Janz. "If you have a hunger for change, support me in my campaign. I represent what is the future of our town."
Jerry Dyer wants to "seize the opportunity and make a lasting difference in our city."
The former Fresno chief of police decided to run for the office of mayor when current Mayor Lee Brand announced that he would not run for a second term, "I was not going to run if Mayor Brand did [run for reelection]."
Dyer expressed that his campaign was initiated based off of his "deep love" for Fresno.
"I spent two-thirds of my life working in the Fresno Police Department, and I still have a burden and a passion for the people in this city," said Dyer.
The number one issue that Dyer hopes to address if elected is the homelessness crisis in Fresno. 
"We need to have a plan of action and work together to implement that plan," said Dyer. "The plan that I have is consistent with some with the things that have been done in San Diego."
Dyer plans to follow San Diego's model by establishing navigation centers with Bridge Housing.
Bridge Housing is a San Francisco based non-profit initiative that provides temporary shelters  to help people transition from the streets into permanent housing ."It is very, very important that we take advantage of non-profit organizations who are in the business of ministering to the need of the homeless," said Dyer.
"One of the things that I have learned over the years as a police chief, is you have to have a balanced approach to whatever you do," said Dyer.
"Young adults have a vested interest in not only Fresno of today, but Fresno of tomorrow. Decisions that elected officials make today will have an impact on them in the future," he said, "It is important for everyone to exercise their right to vote."
About the Writer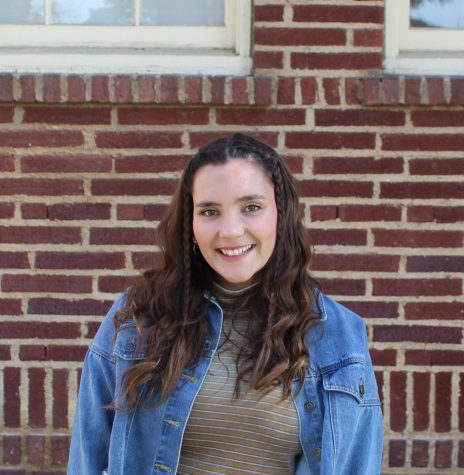 Hannah Lanier, News Editor
Hannah Lanier is the 20 year old New Editor and reporter for the Rampage at Fresno City College. Born and raised in Fresno, California, Lanier is the youngest...