The True Cost of College: How Proposed Senate Bill Affects You
As a college student, your list of monthly expenses begin to add up and your budget includes pricey necessities such as rent, groceries, gas, and more.
While your list of expenses can be lengthy, your monthly income tends to not meet the required payment.
There is no question that college is expensive.
Rather, the question to be answered is what help can be received: What constitutes as an expense specifically related to college and is it an expense that should be paid for with the assistance of Federal Student Aid (FSA).
Suddenly, financial aid becomes a necessity.
California Democratic Senator of District 20, Connie M. Leyva, proposed Senate Bill 291 that will increase the amount of financial aid that is granted to California community college students.
The bill was introduced on Feb. 14, 2019 in the senate chambers and majority approved via California senate.
SB291 examines the true cost of attending a California community college, explaining that while the tuition cost for a CCC is considerably affordable, there are crucial expenses that are continuously overlooked.
"The true cost of attending college is clearly more than just tuition," said Senator Leyva in a statement on her website, "It is critically important that our community colleges remain an affordable option for all our students."
According to Senator Leyva's website, the bill intends to cover the true cost of college, where the bill defines the true cost of college includes expenses such as living, transportation, food, etc.
One of the considered true costs of college, the cost of living, appears to be the largest student expense of all–the cost of living in California specifically.
To clarify the immense cost of living in california, compare the cost of living in the neighboring state of Arizona.
The difference in the prices of the cost of living–purely referencing housing–in these two states demonstrate a compelling divergence. With housing in Los Angeles, California being approximately 190 percent more expensive than housing in Phoenix, Arizona, according to the 2019 Cost of Living Calculator from Sterling's Best Places.
An example of the significant impact the expense of housing has, Fresno City College Psychology major, Mariah Escarcega explained that if she were not still living at home she would not be as fortunate as she is now.
"It has been enough for me, but I know that it is not necessarily enough for everybody. I know that not everyone is fortunate enough to live with their parents,"she said, while explaining, "I am responsible for paying for my necessities [food, gas, etc.]. The only thing my parents pay for is the roof over my head."
Along with the personal necessities that keep college students healthy and safe, are the required supplies for the subject that the student is studying: i.e. textbooks, lab coats, and many more.
"In my first year of having financial aid [and college], I was lucky enough to have classes that don't necessarily require expensive materials," Escarcega said, allowing the amount of financial aid she receives is enough.
While the current FSA is providing the necessary means for this particular student, it is not the case for others—or even the case for the majority of remaining students attending a CCC.
The reality of students that attend a CCC is that some take a longer amount of time to earn a degree and transfer, thus increasing the total amount of tuition paid, according to the bill presented by Senator Leyva.
As the bill is supported by the California Community Colleges and Community College League of California, the increased financial aid would be accessible to California community college students seeking any level of degree ranging from Associates Degrees to training certificates.
Additionally, SB291 continues to express the need for an increase in student received grants, stating that after all the expenses are calculated and measured against how much a recipient receives, the price to attend a CCC is found to be more expensive than attending a California State University or an Univeristy of California.
Understanding that nearly half of the CCC students that are enrolled either part-time or full-time have a majority or all of their tuition covered by financial aid, the bill states, "Approximately 46 percent of CCC students receive need-based financial aid, compared to about two-thirds of resident undergraduate students at UC or CSU."
Based on the information provided in the bill clarifying the dependency on Federal Student Aid such as the Cal Grant and Pell Grant for California Community College students specifically, the FCC Financial Aid Office had no comment on SB 291. The office could not comment on whether they believed the bill will benefit the majority of FCC students.
About the Writer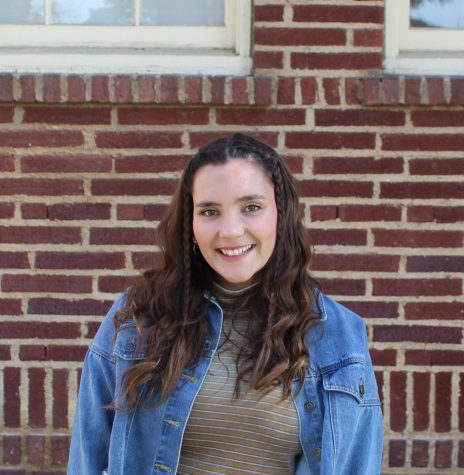 Hannah Lanier, News Editor
Hannah Lanier is the 20 year old New Editor and reporter for the Rampage at Fresno City College. Born and raised in Fresno, California, Lanier is the youngest...