FCC Services Transition to Online: What You Need to Know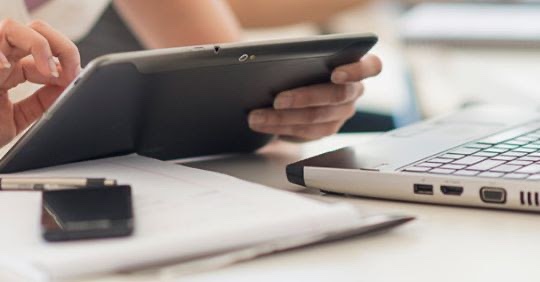 As Fresno City College goes through the transition to online classes, the college announced services would be accessible to students virtually. Students can access many services online or by telephone.
Some of the services available to students include Internet access, DSP&S, academic counseling for new students, the counseling department, transfer center, financial aid, library and tutoring services. 
Resources will also be available to faculty and staff which include technical support and online guidance for how to use Canvas and Zoom. 
Bookstore 
The bookstore will remain open until Thursday to allow students to receive their textbooks. The store will open its back roll up window through the patio from 10 a.m. to 3 p.m. and staff will provide service to students.
Paul Klays, store manager, discussed the bookstore's future schedule. "We will most likely be accessible at the physical store in some form for students through the spring semester," said Klays. "We are always open 24/7 at our website, https://www.bkstr.com/fresnoccstore." 
Klays understands there are many students relying on the bookstore for their studies. "We want to make sure we are available for them," said Klays.
Klays said there will be free shipping on all web orders until things return to normal. 
"My manager and I are here for the needs of the students and preparing for upcoming summer sessions and fall semester. If any students or faculty have any questions in regard to anything, please reach out to us and we'll get answers as quickly as possible," said Klays.
Library, Career Employment Center and Tutorial services
The library is working to provide technology for students in need. Dean of Student Success and Learning, Donna Cooper, supervises the Library, Tutorial, Career Employment Center (CEC) and Adult Education services. 
"There is a notice box that provides information on reserving a laptop/iPad or MiFi device," said Cooper. "Students must be enrolled in classes for the spring 2020 semester and have a need for a device or MiFi to help them take online classes."
Cooper added that devices are limited so students need to complete an online application and wait for the staff to call to make an appointment to pick up the device. Students can find the application on the FCC's library page. 
Students that have books and calculators can return the books in the book drop behind the library or renew them online and calculators should be kept until the library reopens, said Cooper. "All fines are suspended during this time," added Cooper. 
Cooper also said students can access the library's resources on FCC's library page. 
Students looking for a job can contact the CEC on the FCC website or the office assistant, Martin Herb, for more information. Many employers need additional employees and have reached out to the CEC.
"Once you log on to jobspeaker there are links to multiple employers' application process. If you need help using jobspeaker, please email Martin and he will have someone contact you," said Cooper.
Jobspeaker is a job posting site that can be found on CEC's webpage on the FCC website.
All tutoring services such as ETC, PASS English Center, Math Center, Writing & Reading Center and drop-in Tutorial services have moved online, said Cooper. 
"The best way to find these services is through your Canvas classroom. The left hand navigation bar has a link for online tutoring," said Cooper. "When you click on that link you are taken to the Student Success Center Course where you will find the links to each program's online services."
Cooper encourages students to take advantage of the tutoring services offered. 
Psychological Services and Counseling
Psychological services will be closed until Mar. 31 but will be setting up telephone and zoom meetings upon their return. In the meantime, they are providing resources on FCC's website that help manage reactions and crisis hotlines such as the Central Valley Suicide Prevention Hotline and National Suicide Hotline.
Dean of Student Services and Counseling, Monica Cuevas, said the counseling office will be open from 8 a.m. to 5 p.m. Monday through Friday. Dean Cuevas said students can communicate with the service through chat or Zoom appointments which is available on the FCC Counseling page. 
FCC employees share their experiences 
While the transition to online classes has affected everyone, employees working for the services explained what their experience has been like.
Alma Huerta, an administrative services technician, works in the administrative services department for student hiring. Outside of work she is a full time mom to five kids, said Huerta.
Working from home gives Huerta more time to spend with her family. She said she missed a lot while working 8 a.m. to 5 p.m. during the weekdays so she is taking this opportunity to spend more time with her family.  
Besides family life however, Huerta explained how she felt about her work life in the midst of the pandemic. "Not being able to see the people I see literally 40+ hours a week and get their opinions and insights, it is heartbreaking," said Huerta. "Zoom isn't the same."
Huerta said work on campus is her second home and she misses her work family. The adjustment to going virtual was not an issue for Huerta.
She always preferred online courses when she was taking classes at FCC, said Huerta. Her daily routine of leaving the house to drop off her children and going to work was the adjustment, said Huerta. 
She still has her children log into the FUSD portals to get their work done, but she has to remind them a couple times a week that they're not on vacation, said Huerta humorously. 
Kayla Medina, a student aid, works on and off campus for Kearney Mansion and Wild Waters Adventure Park. Due to COVID-19, she has not been able to work. 
Medina said she just got hired at Kearney Mansion as a tour guide and only got to work one day due to the pandemic. She isn't sure if Wild Waters will open either because of the current situation. 
Medina misses working and being around her coworkers, she said. Medina's experience with the transition to online classes was problem-free. 
It was easy and convenient for her, she said. "It has given me the opportunity to get a majority of my homework done in advance," said Medina. 
Medina is also exercising to keep her "mental and physical health in check", she said. 
"The FCC Library has thousands of electronic materials that can help students continue to be successful in their classes," said Cooper. "We really encourage our students to utilize the resources available and reach out to the librarians via the chat box and email features on the website to get assistance." 
Students can find more information on each of the services and more on the FCC website.
This is an ongoing story. Check back at therampageonline.com for further updates.
About the Writer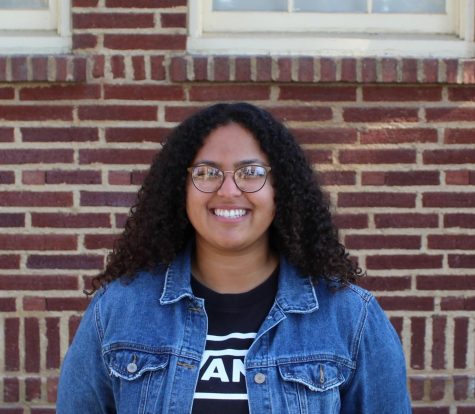 Janine Tate, Reporter
Janine Tate is a 20 year-old, full-time, second year student at Fresno City College. Her major is
photojournalism and this is her last semester at FCC....