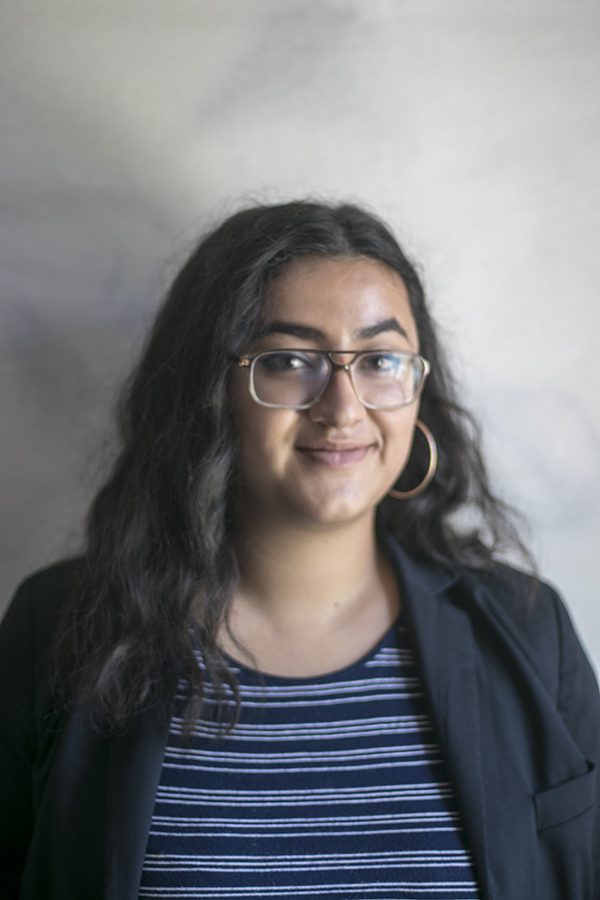 Paulina Rodríguez is a 21-year-old journalism major attending Fresno City College. She grew up in Chavinda, Michoacán, Mexico and immigrated to the United States when she was 9 years old. She is a queer woman of color, with interests in politics, art, public speaking, music, and poetry.
Paulina attended Sunnyside High where she was a member of the Video Production Academy. It was here where she was first introduced to reporting. This is Paulina's third semester at Fresno City, and first semester as News editor for the Rampage. She studied Molecular Biology and Physiology at CSU Long Beach for three years.
During her junior year of college, she discovered Maya Angelou, and a newfound passion for writing. Paulina aims to diversify her interests, by covering a wide array of topics throughout her time at The Rampage.
Her personal mantra is "I am a human being, nothing human can be alien to me." Paulina decided to pursue a degree in Journalism because she has an insatiable desire to understand the world around her. She plans to transfer to Fresno State to obtain her Bachelor's in Mass Communications and Journalism with an emphasis in multimedia.
Paulina's career aspirations are varied. Her regular attendance at concerts and music festivals has instilled in her a desire to combine her passion of music with journalism. She wants to dabble in radio, public relations, TV, and news. She is interested in learning to create her own content, and having a show of her own one day.
Paulina can be contacted a
[email protected]
Paulina Rodriguez, Reporter
Aug 29, 2018

Unsung Hero Alex Gonzalez Works Tirelessly to Change Lives

(Media)

Aug 29, 2018

Annalisa Perea Follows Family Tradition of Service

(Story)

Aug 29, 2018

An Evening with Carole Goldsmith — Fresno City College President

(Story)

Jul 19, 2018

New ASG Leadership Sworn in at Inauguration Ceremony

(Media)

Apr 18, 2018

Weekly Mixer Pushes Fresno's Arts Scene

(Media)

Apr 18, 2018

Living in the Margins of Society

(Story)

Mar 21, 2018

FCC Jazz Showcase Wows Audience

(Media)

Mar 21, 2018

Kathleen Schock: Change Through Education

(Media)

Mar 21, 2018

Local Women Celebrated for Service to Community

(Media)

Mar 21, 2018

Alexandria Benn is Ready to Change the World

(Media)

Mar 09, 2018

District and Board Members at an Impasse Over New Math Science and Engineering Building

(Media)

Feb 07, 2018

Proposal for New Math Science and Engineering Building Fails to Fix Current Demands

(Media)

Feb 07, 2018

M.E.Ch.A Plants the Seeds of Tomorrow in Upcoming Youth Conference

(Media)

Feb 06, 2018

Johnny Cash Tribute Band Ram Pantry Benefit Concert Is A Smash

(Media)

Jan 16, 2018

Fresno Marchers Gather in Celebration of Martin Luther King Jr.'s Legacy

(Media)