Living in the Margins of Society
At age 14, Kaede Acuña became homeless and spent December's chilly nights in the playground of a public park.
A week beforehand, Acuña's mother had outed Acuña for choosing to identify as a lesbian, forcing Acuña to find shelter elsewhere.
"She was so angry with me that she brought that into the argument [being LGBT], where she forcibly took my identity and used it against me," Acuña said. "I was really hurt that she was telling me that she didn't want to deal with me, and she didn't love me, because at that time, I was identifying as a lesbian; she wasn't accepting at all."
Acuña would crash at a friend's house for a week's time. This continued until the friend's mother, a meth addict, became paranoid and kicked Acuña out of the house on accusation of theft.
Research conducted at the UCLA Williams Institute found that in 2012, LGBT youth represented between 30 and 43 percent of clients utilizing housing resources.
"When I was out on the street, sitting in a dark park where a lot of people use drugs, it was… frightening, but it was pretty scary because I didn't know if somebody was going to hurt me, or if I was going to be picked up by the police," Acuna recalls.
"Because curfew laws [sic], I thought that was the worst thing that could happen to me, that I could be kidnapped."
As a 14 year old with no resources, Acuña called Vinland Park, a park near Fresno State and known for drug users, home for five days.
Acuña would imagine themselves in a warm place in order to escape from the bitter December cold. Mornings became Acuña's saving grace; they found safety in the air conditioned school bus, where they were provided warmth after a night of being exposed to the harsh elements.
"I just remember feeling very sad, very helpless, and feeling like there was no hope," Acuña  said.
During those five days that they were homeless, Acuña continued to attend school, surviving off of school lunches. Only close friends were aware of Acuña's situation, they were hesitant to tell their teachers after a bad experience with the foster care system a few years back.
Soon, Acuña came to a realization that their mother couldn't legally kick them out. Fueled with anger, they returned to their home, planning to threaten their mother with police intervention if she didn't let Acuña come home. Threats they said they would never carry out.
"I walked in and my voice was gone, and I couldn't say anything to her. She looked at me and she just left because she had to go to work; she didn't even want to deal with me. She didn't say anything to me for an entire week," Acuña said.
Now 18, and a student at Fresno City College, Acuña identifies as both non-binary and transgender, which falls under the LGBTQ umbrella; this means that as a transgender person, they no longer identify as male or female, and prefer the use of they/them pronouns instead.
Acuña continues to experience housing instability, finding shelter with friends when their mother kicks them out.
"I feel like its not permanent [living situation], I feel like I always have one foot out the door, and I have my things ready," Acuña said.
Homelessness in the Transgender Community
With very limited medical and mental health resources available for transgender youth to turn to for assistance, the transgender community remains especially vulnerable to harassment and discrimination.
Discrimination in the workplace and at school, coupled with constant exposures to violence makes it difficult to transcend the cycle of poverty those in the LGBTQ community find themselves in.
The Williams Institute reports that around 0.6 percent of adults, or 1.4 million individuals in the United States, identify as transgender. Transgender people are four times more likely to have a household income under $10,000, with one in five reporting experiencing homelessness at some point in their lives.
Zoyer Zyndel is the chair of Trans-E-Motion, which is a community benefit organization that works to improve the lives of transgender people through education, outreach, advocacy, and support.
Zyndel, says a lack of access to public resources prevents members of the transgender community from reestablishing a footing in society once they find themselves homeless.
"If no one will hire you because of the way you look, it's hard to have a sustainable income, and therefore it can be hard to sustain housing," he said.
According to a 2015 National Transgender Discrimination survey, transgender people of color have an unemployment rate three times the national average (15 percent).
"I've heard about situations where people are compromised in that there is no confidentiality clause. Pretty soon the workplace entirely knows about a person's transgender status," Zyndel said. "I'm talking about when it's disclosed and it's not their wishes. So that can create a hostile environment because what if it gets into the wrong ears."
Trans-E-Motion protested the Unhealthy and Hazardous Camping Act that was passed by the Fresno City Council in August 17, 2017. Known as the "No Camping Ordinance," the act allows the Fresno Police Department to apprehend and fine those found camping on public or private property.
Acuña said those with a criminal history could be jailed at length, possibly risking opportunities for gainful employment in the future.
"It furthers their issue, because if they have a history of being jailed, of being imprisoned, and incarcerated, it's less likely for them to be able to get a job, because employers look down upon people with criminal histories," Acuña said.
"I am really devastated that the 'No Camping' ordinance was passed by the Fresno City Council," Zyndel says. "The logic behind giving someone who's homeless an additional fine is almost like insanity to me."
Since shelters and community outreach programs are generally fixed to accommodate male and female genders, there remains a lack of resources available to trans youth who find themselves ousted from their homes.
"I get asked, about once a week, do I know a place either a transgender person, or LGBT person or somebody can stay, and I don't have an answer for them, and it bothers me." Zyndel added.
Barriers to Escaping Poverty
For members of the homeless transgender community, systemic barriers have impeded their socio-economic mobility in society.
Shelter, a basic necessity for human survival comes at a cost for the trans community.
According to the National Transgender Discrimination Survey, seven out of ten who stayed in a shelter reported being harassed, sexually or physically assaulted, or kicked out because they were transgender, 44 percent decided to leave because of unsafe or poor treatment, and 25 percent decided to present in a different gender in order to feel safe.
The fear of being in an environment where they weren't accepted is what kept Acuña from turning to shelters: some were either too religious in nature, or were too far away to access.
"Shelter wise, why I didn't go to a place was because there's only one shelter that I knew of that was LGBT friendly, but it was on the other side of town," Acuña said. "I wasn't familiar with the bus system yet, so I didn't know how to get over there, I didn't know anybody with a car, so I didn't have the resources, I didn't have access to that place, like a shelter."
The combination of discrimination in shelters and jobs causes many transgender people to turn towards other means of income in order to sustain themselves.
"I've seen folks sell drugs, or sell themselves. In my understanding, from statements made on their end, is that it's an act of desperation," Zyndel said.
"They dream for the day where they can be taken seriously enough to be on actual payroll rather than going to work every day and not knowing if they'll come back because they don't know how stable their customers will be who pick them off the street."
According to the National Transgender Discrimination Survey, 65 percent of those who have have been homeless have been sexually assaulted, and 72 percent of those who have participated in sex work.
Living with constant discrimination and harassment can result in mental health issues.   
"A lot of trans people I see are dealing with some sort of diagnosis, beyond their transgender status," Zyndel said. "I see a lot of people struggle to manage their own life or be stable emotionally, mentally, physically, financially, and so because of all that exertion to survive, it's difficult to get involved in organizations like ours…so that gives rise to more feelings of isolation because you're cut off from your community."
Creating Safe Spaces
Jerry Thurston, coordinator of the Fresno City College Safe Space Ally program, understands the challenges members of the LGBT community, especially the transgender community, face outside of school.
Thurston implemented the Safe Space Ally program in 2015 to train staff to be able to identify, address, and assist students with issues of discrimination, harassment, intolerance and insensitivity on campus. It also establishes safe zones on campus for LGBT staff and students to connect with trained allies who are sensitive to their needs.
Thurston said the transgender community is at an especially high risk of attempting and committing suicide than the general population, adding that "LGBT students have a much greater risk of simply dropping out of school because they don't feel safe or welcome here."
For many LGBT people, fair and equal access to the same services as their peers can be the difference between beating the odds, and becoming a statistic.
In 2017, researchers at The Williams Institute of UCLA found that transgender adults were 14 times more likely to have suicidal thoughts, and 22 times more likely to attempt suicide than rates found in the general population.  
Safe Space allies are trained to effectively support students on a range of issues, from effectively reporting abuse to connecting students to wellness resources, such as psychological services and community outreach programs.
Guadalupe Vazquez, coordinator of psychological services at FCC, said that to be certified as safe space allies, all licensed faculty and staff clinicians are required to undergo the Safe Space training.
"We're trying to create an environment that is all inclusive of all students, regardless of race, gender, SES [socio-economic status], and their cultural barriers." Vazquez said.
Though the psychological services department offers 4 to 6 free therapy sessions for students, it is limited to treating students experiencing educational issues, or depression/anxiety. For homeless students who require extensive treatment, clinicians on campus work closely with resources in the neighborhood for a more focused treatment model.
"If someone comes in with something that needs extensive mental health treatment, we refer them out to the community, but we also see them on a regular basis to try to make sure they do get those services." Vazquez said.
"We don't just send them out and say go ahead and get the treatment that you need. We try to provide that bridge in order for them to be able to be seen."
Achieving Higher Education
Accessing higher education is paramount to Acuña, being able to better serve their community is what drives their motivation to complete college.
"My education is important, not only to me, but specifically for trans people, because I want to go into a field of gynecology that explores more of trans options," Acuña said. "I really want to change bedside manner, especially regarding being trans, the way that we are treated in the medical field, as if we're abnormal, rather than something that's totally natural."
Acuña volunteers with Trans-E-Motion, and hosts a support group called Queer Peers, a bi-monthly youth group for ages 12 to 20 hosted by MY LGBT PLUS, a Common Space program focused on connecting and supporting the LGBT community in the Central Valley.
"I want [others] to grow up in a world where they don't have to feel uncomfortable saying, 'this is who I am.' I'm coming out because I want to and not because I'm forced to, or because somebody forced me to." Acuña said. "My determination mostly comes from the fact that I don't want other people to have to experience the same things that I've gone through."
Crisis Resources
Central Valley Suicide Prevention Hotline (888-506-5991)
National Suicide Prevention Hotline (800-273-8255)
The Trevor Project (866-488-7386)
Fresno City College Psychological Resources (559-443-8687)
Fresno Economic Opportunities Commision Sanctuary Youth Shelter (800-820-4968)
Resources
Fresno PFLAG –  is a volunteer group of parents, family, and friends of people who are gay, lesbian, bisexual and transgender (GLBT).
Positive Life works on educating, empowering and equipping those who are infected or affected with HIV and AIDS.
Trans-E-Motion–  community benefit organization that works to improve the lives of transgender people through education, outreach, advocacy, and support.
Planned Parenthood– Provides hormone services, birth control, std testing, medications to prevent HIV infection.
Fresno City College LGBTQ Spectrum Club- Meetings held every Wednesday at 1 pm in the Student Senate Chambers
About the Contributors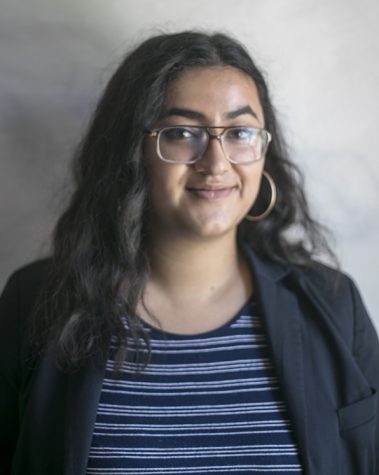 Paulina Rodriguez, Reporter
Paulina Rodríguez is a 21-year-old journalism major attending Fresno City College. She grew up in Chavinda, Michoacán, Mexico and immigrated to the United...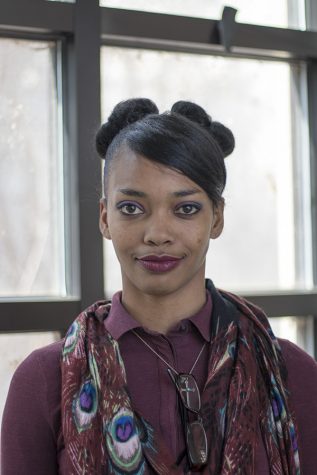 Loren Marcotte, Reporter