M.E.Ch.A Plants the Seeds of Tomorrow in Upcoming Youth Conference
Members of Fresno City College's Movimiento Estudiantil Chicano de Aztlan's autonomous chapter will host their fourth annual Chicano Youth Conference on April 21 in the Old Administration Building.
The college's M.E.Ch.A chapter started its own Chicano Youth Conference after Fresno State's chapter failed to receive funding for its annual conference in 2014.
"The Chicano Youth Conference is a conference inviting middle school and high school youth to get a glimpse of what it is like in college," Jose Luis Mendoza, member of M.E.Ch.A, said, "but at the same time providing you a lot of information about your culture, and stuff that you're not exposed to at those levels."
The theme of the 2018 Chicano Youth conference is Semillas de Mañana (Seeds of Tomorrow).
The first Chicano Youth Conference was held in Denver, Colorado on March 23, 1969, and was a fruit of the civil rights movement sweeping the country.
It was the first time Mexican-Americans throughout the country gathered on such a large scale to discuss issues such as oppression, discrimination, and injustice. M.E.Ch.A was founded a month later in Santa Barbara as a nationwide student organization working to promote higher education, culture, and history for people of Mexican descent.
"M.E.Ch.A overall is just an organization that is just trying to make students culturally aware of the impact Latinos, people of color, have on the community," Mendoza said.
Mendoza said his involvement in M.E.Ch.A began in high school when he attended his first CYC.
"I came back with a completely different view of who I was as a person, and that my culture was valuable too, and that I could take a part in that," Mendoza said.
"I grew up in the hood, that was all I knew," Mendoza said. "You see what people fall into; it's always drugs, violence."  
Josie Madrigal, first year M.E.Ch.A member said, "Sometimes it's hard coming to institutions like this and not seeing yourself represented."
Students attending the CYC "are more than likely going to be first generation students," Madrigal said. "When they see us, when they see a Chicana, they're going to be like I can do that."
She wants students to know that, "We [Chicanos] can pursue higher education; we can pursue bachelors degrees, master's degrees, doctorate degrees, just anything we really set out to do."
Madrigal says the CYC tells students, "There's a community that exists here [FCC], and we'll help you; we'll support you; we'll provide you with any resources that you may need to be successful here."
A first generation college student, Madrigal said her involvement in M.E.Ch.A has transformed her life.
"I'm gaining so much more than my Associate's degree at the end of this," she said. "I'm also gaining a community, a family."
Regarding this year's CYC students, Madrigal says , "I want them to sentir como estan en casa, they're among family."
About the Photographer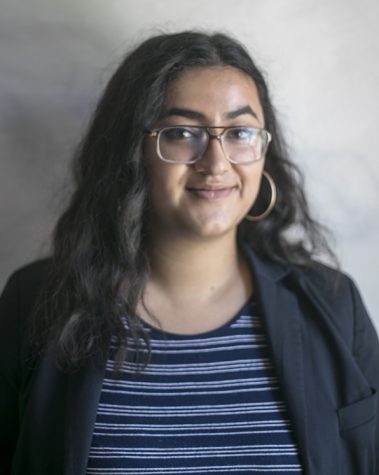 Paulina Rodriguez, Reporter
Paulina Rodríguez is a 21-year-old journalism major attending Fresno City College. She grew up in Chavinda, Michoacán, Mexico and immigrated to the United...