Unsung Hero Alex Gonzalez Works Tirelessly to Change Lives
Each semester, tens of thousands of students flood the Fresno City College campus, seeking to begin the first chapter of the rest of their lives.
Yet in this deluge, many agents of change get overlooked. These unsung heroes work tirelessly to make both our campus and our city a better place for all.
One of these heroes is Movimiento Estudiantil Chicanx de Aztlan co-chair and community organizer, Alex Gonzalez.
A child of a broken home, Gonzalez faced many hardships such as gang activities, poverty and anxiety while growing up in Kerman. But even in the face of these struggles, Gonzalez was able to find solace in music and activism.
"I see music and activism as an outlet for people to express themselves," Gonzalez said.
Gonzalez credits his grandparents with laying the foundation for his passion for community improvement. From his young age, they encouraged him to be actively involved in youth programs in the church. They also fostered a passion for music.
After two false starts in 2004 and 2008, Gonzalez began his journey to higher education at FCC in 2015. He said attending FCC allowed him to explore himself through interacting with well rounded people from all walks of life.
"Even though there's so much struggle in daily life, finding something to be passionate about is something you can find at FCC," Gonzalez said.
His self-realization led him to M.E.Ch.A, a club dedicated to promoting Mexican-American culture. Through the club, his community organizing career blossomed.
During Gonzalez' time in M.E.Ch.A, a representative from the volunteering organization, Mas People Working Relentlessly invited him to join their group.
From MPWR, he was introduced to the Education and Life Foundation, and from there, he was introduced to Valley Forward, a program for students who want to be engaged in their communities by teaching people their rights as citizens.
Today, Gonzalez continues to work towards his social work degree. He's the co-chair of M.E.Ch.A, a member of Valley Forward, and is working to help struggling students in the same position he was years ago.
This semester he's working towards raising money to get his scholarship which he calls, "Be Yourself; Do It Well" — off the ground. Despite his already full plate, Gonzalez's ambition shows no bounds. In the future, Gonzalez hopes to open his own youth organization.
"I want to open up a youth organization, a place where kids can learn, explore themselves and be creative," Gonzalez said. "A place for kids to express themselves and open up about their problems."
Gonzalez said he hopes the organization can be an outlet for youth to have an emotional release. "We don't talk about our feelings as young men [especially of color]," he said.
Gonzalez's future plans includes the education of parents.
"A lot of children are parents, so we need to teach young parents how to build strong relationships," he said. "The first five years are the most important in a kid's development and a lot of young parents come from broken homes and don't know how to act."
On a smaller scale, Gonzalez also plans to create a cultural diversity club, which would allow different cultures to interact and converse. "The club would show how diverse we are here at FCC," he said. "We are really colorful, and it would be beneficial for every culture on campus if we promoted that."
Gonzalez says, "Be yourself, do it well. I live by that."
About the Contributor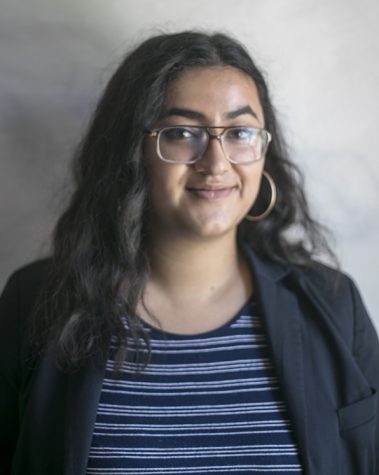 Paulina Rodríguez, Reporter
Paulina Rodríguez is a 21-year-old journalism major attending Fresno City College. She grew up in Chavinda, Michoacán, Mexico and immigrated to the United...