Proposal for New Math Science and Engineering Building Fails to Fix Current Demands
Fresno City College faculty and students from the Math, Science and Engineering division addressed the State Center Community College District board of trustees regarding the proposed $50 million MSE building on Feb. 6.
Seven speakers addressed the board during the 30-minute open forum, urging trustees to reconsider the current allocation of funds. Students and faculty say the proposed plans for the new building will fail to meet the standards of current and future student populations.
Every seat was taken, and students crowded outside the building wearing red Fresno City College shirts to support the cause.
Reasons for New MSE Building
Plans to build a new MSE building came to fruition when Measure C, a $485 million capital improvement bond by the district was approved by voters in June 2016.
The current building was built in 1973. Its infrastructure is deteriorating, and it has a history of gas leaks and plumbing issues, according to faculty.
"The infrastructure is literally breaking down," chemistry instructor Seth Yates said in an interview with The Rampage.
In 2013, a pipe broke in the dionized water system before the semester started and flooded several classes, creating extensive damage and resulting in the relocation of several classes.
"I remember when I got here, for the very first time, eight years ago, I was kind of shocked and thought the building needed to be replaced then," Yates said. "I brought that up with the facilities committee, and in the facilities master planning process of 2012, and it was like old news to everybody in the room."
David Balogh department Chair of Earth, Physical Sciences, and Engineering notes that the MSE division has outgrown the current building.
"We used the old administration building, we use parts of social sciences and applied technology. We fill spaces that aren't designed to be science classes because we don't have enough room in this building for the classes that we're offering," said Balogh.
Yates said the engineering department doesn't have their own lab space. "They're storing all of this equipment in shelves in the back and just carting it all over campus wherever they're trying to do their work," he said.
Current Proposal
The board has proposed a budget of $227 million towards FCC projects such as parking, a new MSE building, a West Fresno campus, and a police and fire academy. Of that budget, $50 million is the current allocation for the new MSE building.
"When they were first sort of planning on the bond before it was even put on the ballot or anything someone came up with this number for $50 million for the building and it wasn't based on anything in particular it was just sort of a good idea," said Yates.
"It wasn't meant to be the final answer it was just meant to be a starting point for the discussion, and that money just sort of carried through and it never really got examined," said Yates.
Current plans are to put the new building across the train tracks by Blackstone Avenue, and to refurbish the old building.
Rodney Olsen, a biology instructor, told board members, "the under-allocation of the project would result in a new building that would not adequately meet our spatial needs and would result in the splitting of our division between the new building and old."
"The future of science is integrated science, of getting biology and physics and chemistry and engineers all in the same page to meet the challenges of the future," says Balogh," You can't do that when you're physically separated across the train tracks right and have it be any kind of smooth integrated process."
Rising Construction Costs
Construction costs have increased 36 percent over the last five years, with experts predicting an 8 to 11 percent increase in the upcoming years, according to Christine Miktarian, the vice chancellor of Operations and Information Systems for the district.
Plans for the proposed building show a rough estimate of 46,000 square feet which is 10,000 square feet smaller than the current building.
"If you look at the money that they dedicated, and what it costs per square foot to build a new building with mostly lab rooms…we're probably in the 30,000, 35 to 38,000 square feet," Yates said.
Yates addressed the Board: "Last year costs went up. CSU Chico built a 105,000 square feet science building for around $69 million in construction costs."
"If you use that $69 million in construction costs as a starting point, factor in rising construction costs, design costs, land acquisition, secondary effects such as moving the districts operations and a partial remodel of the current science building then compare that to the $50 million dollar budget amount you can see that we're grossly underfunded on this project," said Yates.
How it Affects Students
In the fall 2017 semester, FCC had about 12,000 full time equivalent students enrolled in the MSE division, with hundreds placed on the waitlist.
Shirley McManus, dean of Math, Science, and Engineering, addressed these concerns at a Board of Trustees Organizational meeting on Dec. 5, 2017.
"MSE typically fills to 98 percent on opening day with still around 2,000 students on the waitlist," she said.
Balogh said none of the departments have their own lab rooms.
"We have entirely filled every conceivable spot, which puts students in this tricky situation of not being able to get into classes they need to meet their family care obligations," said Balogh.
"We have people that work in the afternoons that need all their classes in the morning," Yates said. "We have people that work graveyard that need all their classes in the afternoon, and we can't do that."
Aaron Cuevas, a Clovis Community science graduate and FCC physics tutor, told board members, "The reason why I ended up getting my associate's at Clovis Community College is because there wasn't enough classes here at FCC. I was waitlisted most of them, and I had to go out to Clovis, about a 45 minute drive from my house."
Yates said," People are starting to realize how big of a deal it is and are starting to try to find a way to make that happen. I don't think anyone is out to get us, I think they're for us and we just didn't know how big of a problem it was until recently."
About the Contributors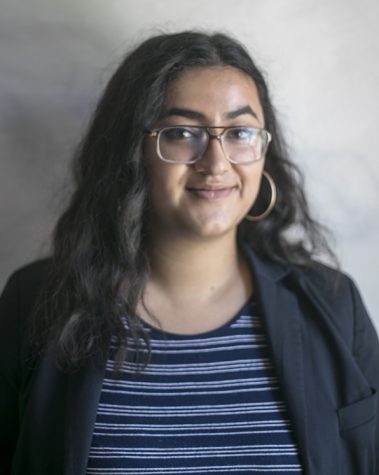 Paulina Rodriguez, Reporter
Paulina Rodríguez is a 21-year-old journalism major attending Fresno City College. She grew up in Chavinda, Michoacán, Mexico and immigrated to the United...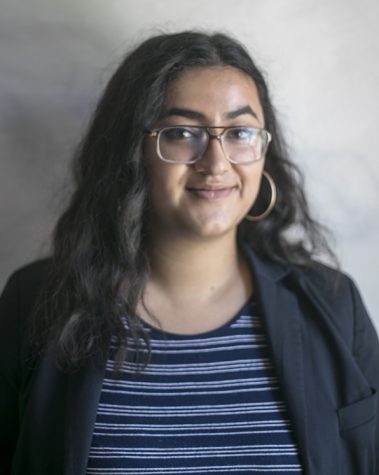 Paulina Rodriguez, Reporter
Paulina Rodríguez is a 21-year-old journalism major attending Fresno City College. She grew up in Chavinda, Michoacán, Mexico and immigrated to the United...