Cross country season kicks off at Woodward Park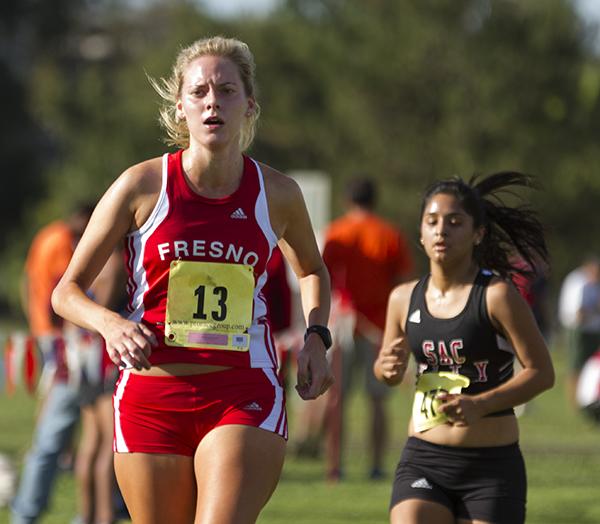 Twenty schools kicked off the cross country season at Woodward Park on Saturday Sept. 8. The women ran a 5k (3.1 mile) course while the men ran a 4 mile course.
The grueling competitions ended with Grace Grahem-Zamudio from Glendale College finishing first with an unofficial time of 18:35, and Luis Luna from American River College winning the men's race with an unofficial time of 20:47.
American River also had the second, fourth and fifth place finishers in the men's race.
Luna said he felt great in this his first race of his college career and was very pleased with both his individual performance and the races ran by his teammates.
Graham-Zamudio, who celebrated her 19th birthday with a win did not have a very good finish the last time she ran the course but she came in feeling that she had a chance to set a personal record.
In the overall team competition, Orange Coast took the women's team title while American River took the men's title.
The Fresno City College women were not able to place, but  Megan Gerbrandt and Nora Cantor were able to finish 93rd and 102nd respectively.
And on the men's side Germay Tesfai finished 22nd, Ben Cabrera 47th, Martin Ramirez 77th and Marty Roewell 79th. Both Roewell and Cabrera said of their first college races that it was a good start to the year.