Cross Country Focusing on Pace for Season
September 13, 2017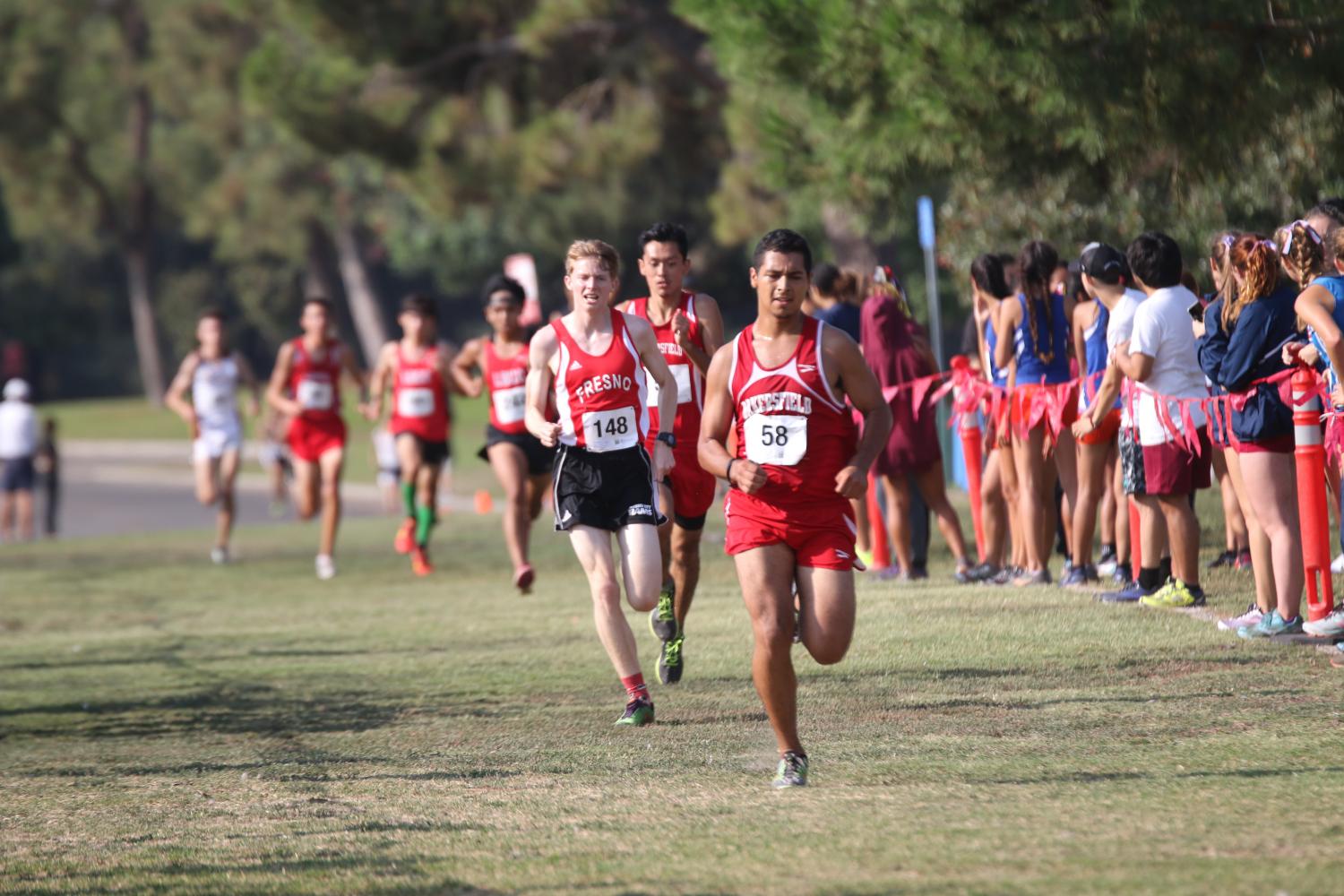 Photo by: Omari Bell
The Fresno City College men's and women's cross country teams competed against some of the top runners in the state of California on Sept. 9 at Woodward Park.
The Rams practice at Woodward Park regularly, and although the team did not get the result they wanted from all their runners, they still focused on training through it.
The meet featured seven colleges for the women's invitational and 14 colleges for the men's.
The confidence was high from all the Fresno City College runners, especially for Ivan
Cisneros-Rodriguez and Vanessa Chavira. The two were the top runners in their group, with Cisneros-Rodrigue  reaching a new personal record, finishing in under 20 minutes, and Vanessa Chavira competing in her very first college meet.
"I'm in greater shape than I was In last year," Cisneros-Rodriguez said before the race.
Cisneros-Rodriguez plans on pursuing cross country next season, hopefully at a four-year college of his choosing.
"Running is something that you can't do everyday of your life," Cisneros-Rodriguez said. "I might as well embrace it while I'm at that elite level, because you won't always be in your prime for life."
Although Chavira has been going through foot problems, she did not let that affect her and her confidence going into the race.
"I know that as the year progresses I will get better," Chavira said, "and that's something I'm looking forward to."
The first race can be difficult for runners involved in cross country, and the team will take it one step at a time to becoming the best team in the Central Valley, Head coach Gary Bluth said.
"If you don't know your pace, and most people don't, you'll die off in the race," Bluth said.
The team will travel to Santa Clarita on Sept. 15 to compete in the So-Cal Preview Meet at College of the Canyons.