'American Idiot' Turns 15, But Its Message Endures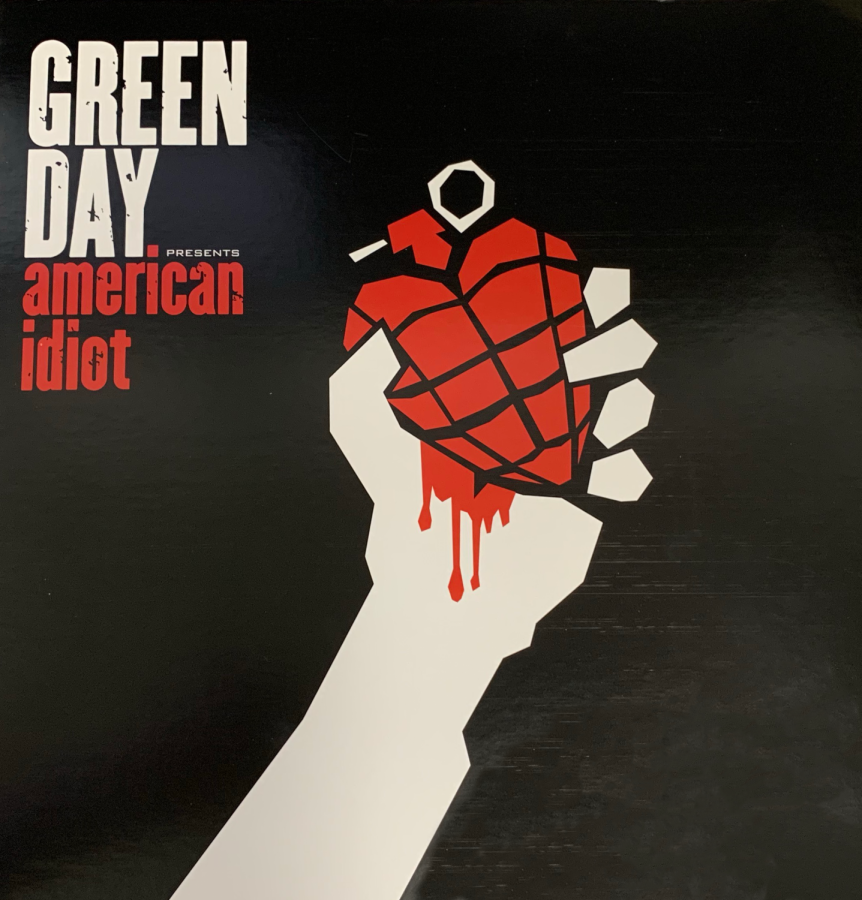 Story By: John Bruce, Entertainment Editor
September 17, 2019
Every kid who grew up in the 2000s knows the iconic riff played at the beginning of the decade's most influential rock album, and now it's turning 15.
Green Day's "American Idiot" Sept. 20, 2004 release was not only a turning point for the band, but for the nation and the culture the band influenced. While not entirely commercially successful in a year dominated by R&B artists — Usher's "Confessions" was Billboard's year-end top-selling album — the rock opera became an anthem for troubled youth everywhere.
"Welcome to a new kind of tension all across the alien nation."
"American Idiot" tells the story of George W. Bush presidency's effect on the nation's youth. Through the opening title track, the band gains the trust of its angst-filled teenage listeners by showing them that the band members, though years older, are also lost in the mess of politics and media vying for their attention, and they do it in under three minutes.
Green Day uses their titular song as a preface to describe what they see America becoming before their very eyes. By 2004, America had endured a terrorist attack and gone to war with Iraq and Afghanistan.
The music video for the track punctuates their message succinctly by pointing television cameras directly at Billie Joe Armstrong, Mike Dirnt, and Tre Cool, mocking the 24-hour news channels and constant coverage of daily events.
Obviously, the version of America the band saw growing up has decayed into something nearly unrecognizable. To the band and their listeners, the country seems foreign: filled tragedy, stress, and idiocy.
The title song is the only time the band uses its own voice on the album. The rest of the story is told through the mind and emotions of the Jesus of Suburbia, a kid from the suburbs anywhere in America. He's used as a figure to describe a kid from a broken home, but his situation isn't the point. Instead, the song's focus is on how he deals with his pressures and dissatisfactions when faced with a dead-end job, a breakup or having to grow up.
"Hear the dogs howling out of key to a hymn called 'Faith and Misery'"
It seems the feelings Green Day captured with its seminal work were prevalent in the 2000s. My Chemical Romance, pioneers of the emo genre, released their debut album "I Brought You My Bullets, You Brought Me Your Love" in July 2002. Fall Out Boy, kings of the pop-punk genre, released their first album "Take This To Your Grave" in May 2003.
The following year brought  Paramore's debut album "All We Know Is Falling," Panic! At the Disco's first album "A Fever You Can't Sweat Out" and Fall Out Boy's sophomore album "Under the Old Cork Tree." All these albums expanded upon the then burgeoning pop punk genre. Green Day's "American Idiot" brought an old name to a new sound.
That ethos would carry them through the next few years as a great band and it sold them a lot of albums.
There's a stereotype of what a 'punk' or 'emo' male teen growing up in the 2000s looks like and that image is largely owed to Billie Joe Armstrong and Pete Wentz, the bassist for Fall Out Boy. In stores everywhere, people flocked to the heart-shaped hand grenade whether it be on a CD, t-shirt or poster.
"My name is St. Jimmy, I'm a son of a gun."
So there was a really influential album 15 years ago and they helped invent and cultivate an aesthetic seen throughout the decade. Why does it matter?
While rock has fallen off the charts in place of hip-hop and bands who were once alt-rock icons like Paramore, Fall Out Boy, and Panic! At the Disco have turned more pop than punk, Green Day's message has remained unchanged.
Jesus of Suburbia and St. Jimmy, core figures in the album, still serve as a guiding light for those lost in the chaos of party lines, mass shootings and financial crisis. Only, it's a different generation dealing with these issues.
Now a new cohort of American youth have to bob and weave the non-stop propaganda. In a world of visual and auditory bombardment, does that leave some young people numb?
Generation Z is now coming into its own and it's taking the mistakes and experiences of generations before them into account. Social movements are already being started by many college and high school students like March for Our Lives in 2018.
It's saddening that an album written and released 15 years ago about legitimate anxieties still applies to American teens and young adults today, but it's certainly comforting to know that no one's alone.
"Nobody likes you, everyone left you. They're all out without you, havin' fun."
Green Day continues to be a prominent rock band. In 2015 they were inducted into the Rock and Roll Hall of Fame along with Joan Jett and the Blackhearts, Bill Withers, Lou Reed, and Stevie Ray Vaughan.
In 2016, they released "Revolution Radio," a spiritual successor to "American Idiot" and "Dookie," their most critically acclaimed albums. During a live performance of their single "Bang Bang" at the American Music Awards in November 2016, Armstrong shouted "No Trump, no KKK, no fascist U.S.A," so it seems a rebellious sentiment remains deep within the band.
With 2020's looming presidential election, it is a perfect time for Green Day to release another culturally relevant and musically impressive album, but only time will tell.
About the Contributor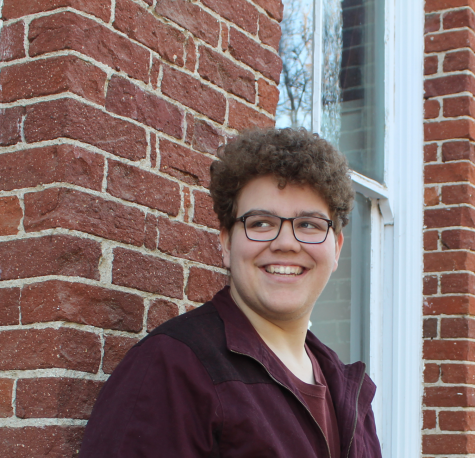 John Bruce, Entertainment Editor
John Bruce is a 19-year-old communications major writing for the Rampage as Entertainment editor. He was born and raised in Visalia, but recently moved...