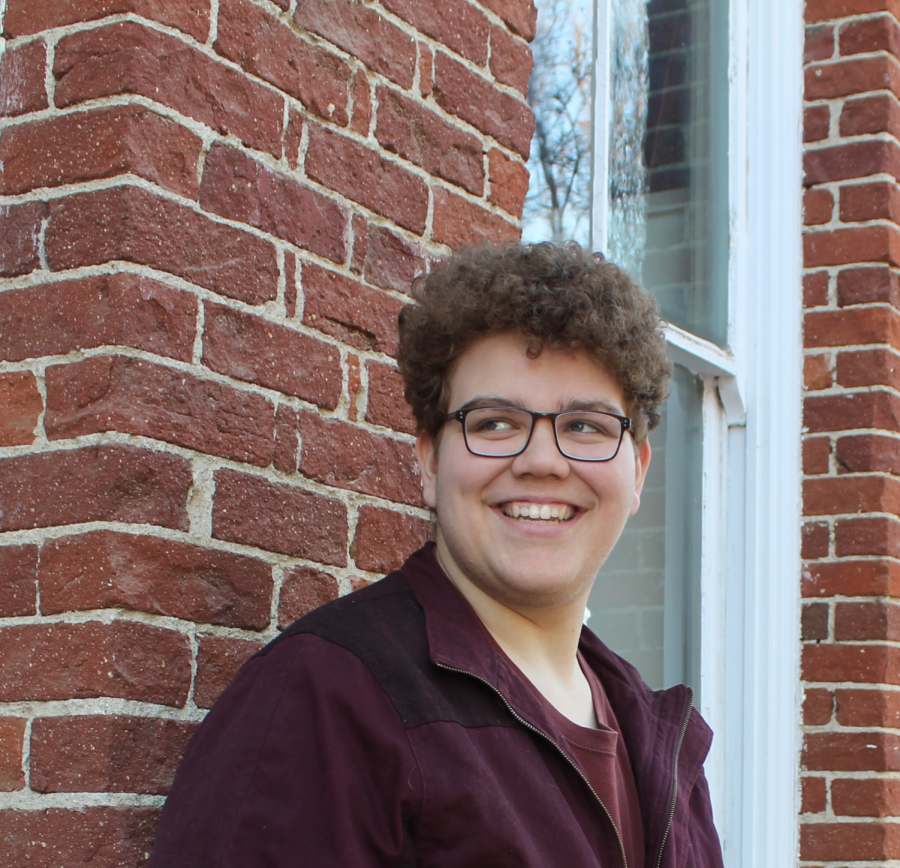 John Bruce is a 19-year-old communications major writing for the Rampage as Entertainment editor. He was born and raised in Visalia, but recently moved to Fresno to pursue a more fruitful education. John loves to travel, write creatively and tweet about nonsense. He is an Aquarius, 6'8" and a rehabilitated high school theatre kid.
It's his second semester as a student and his second as editor and he's looking forward to furthering his section and bringing new ideas to the editorial board. He loves thinking critically about and closely analyzing media in all forms, and he believes looking at the types of stories people consume is crucial to bettering as a society.
When he's finished at Fresno City, he hopes to transfer in-state to a CSU and he has his eyes on Sacramento State, but he would be happy learning wherever he is able.
During his spare time John can often be found relaxing and playing games, spending time with his girlfriend or fervently writing one of many projects. In 2019, he started a personal blog, but decided in early 2020 to take it in a different direction by focusing more on culture and commentary than poignant anecdotes.
He longs to have a very big house not for himself, but for the numerous dogs (namely bull terriers and doodles), cats and rabbits he plans to adopt.
Be sure to check out his work on johndbruce.com and you can reach him online @jdbruce_ on Twitter and Instagram or by email at [email protected]
John Bruce, Entertainment Editor
May 13, 2020

The Herd Episode Four- Meet Freshman Pitcher Marcelo Saldana

(Story)

Apr 29, 2020

The Herd Episode Two- Meet Tom Thao

(Story)

Apr 22, 2020

The Herd Episode One- Meet Janine Tate

(Story)

Mar 13, 2020

District Cancels In-Person Classes, Opting to Move Online

(Story)

Mar 11, 2020

Fresno Celebrates 20th Annual Chinese New Year Festival with Color and Dance

(Story)

Mar 11, 2020

The Obscurity Zeitgeist: A New Class of Self-Love

(Story)

Mar 04, 2020

In Review: "Chicago"

(Story)

Feb 26, 2020

The Obscurity Zeitgeist: Riot Grrrl 2.0

(Story)

Feb 12, 2020

The Obscurity Zeitgeist: The New Vanguards of Folk Music

(Story)

Jan 29, 2020

The Obscurity Zeitgeist: Love, Separation and 'Modus Vivendi'

(Story)

Jan 29, 2020

The Future of Franchise: What's New for Marvel and Star Wars

(Story)

Dec 02, 2019

A Review: 'Knives Out' Modernizes Mystery

(Story)

Nov 24, 2019

'Knives Out' Modernizes Mystery

(Story)

Oct 24, 2019

The Wind Has Stopped Blowing for Chris Breezy: A Review

(Story)

Oct 11, 2019

Impeachment Just Another Circus

(Story)

Oct 01, 2019

Bernie Sanders Holds Campaign Stop at Fresno City College

(Story)

Sep 30, 2019

Big Times Are Back at the Big Fresno Fair

(Story)

Sep 30, 2019

'Fresno Cares' Works to Prevent Suicide

(Story)

Sep 17, 2019

'American Idiot' Turns 15, But Its Message Endures

(Story/Media)

Sep 11, 2019

The Decay of Time: Memories of 9/11 Are Rotting

(Story)

Aug 28, 2019

New Technology Support Services Director to Manage $1.2 Million in Technological Improvements

(Story)