Local Medical Pioneer Speaks at Opening Ceremony for Black History Month at FCC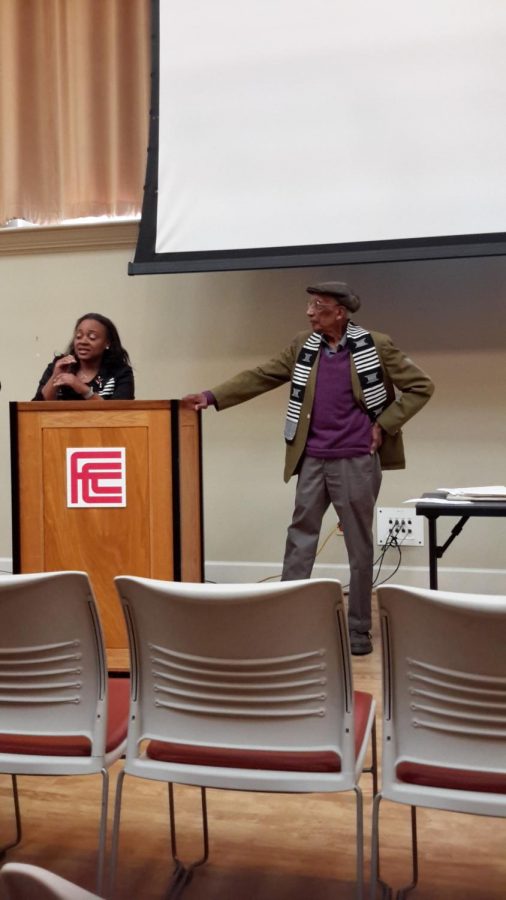 Story By: Tamika Rey, News Editor
February 13, 2019
California's first open heart surgeon told a packed room during the opening day ceremonies of Black History Month on Feb 1 to work together to better each other's lives.
Dr. Fitzalbert Marius told the audience in Room 251 of the OAB that the best thing they can do is to "continue to migrate towards [not away] from each other."
Marius who was the first African American medical intern in Fresno in 1958 at the old Valley Medical Center, said it was, "easy to be first when blacks were denied inclusion in society." He said he was determined to acquire as many skills as he could and was a tailor at seven years old and played the violin and bass guitar as well.
Speaking on "migrations of blacks in history" — the theme of his keynote address — Marius explained that black Americans often did not have a choice in their geographic movements.
"Circumstances, and situations cause change," he said. "Modern day blacks are a result of ancestry of the slave trade."
Marius said it is important to remember that today's black Americans are still "absolutely subject to the past, present and future."
In the first recorded migrations of black slaves, the slave traders required "absolute obedience [from the slaves]; a sense of personal inferiority to cause a sense of awareness of the inherent power of the master; and to completely depend on the master for everything," Marius said.
The emancipation brought black people to the level of a human being, Marius said, but that blacks failed when they "attempted to assimilate in a society that didn't operate to accommodate them."
Black lives were not valued, and killing a "negro is not considered murder," Marius explained.
The ceremony was sponsored by the African American Faculty and Staff Association and began with opening prayers followed by "The Pledge of Allegiance" then "The Black National Anthem" and a few other spiritual songs such as, "Lift Every Voice and Sing."
Monique Kelley, President of the AAFSA, gave a brief overview of the program and introduced Carole Goldsmith, president of FCC.
Goldsmith commended Dr. Marius for being a "leader and an example of what you can do" when you listen to that divine spirit within. She also spoke about her excitement for the higher education that is coming to West Fresno through Measure C.
Goldsmith conferred an honorary Ram to Marius and the members of the AAFSA association gave him a sash.
The Pan Afrikan Student Union also attended the event; the club's former president, Alexandria Ben, went into a poem reflecting on how society tries to, "dilute our melanin," in reference to the racism that black Americans face.
About the Contributor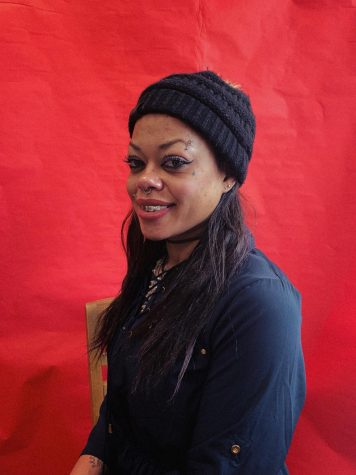 Tamika Rey, News Editor & Business Manager
Tamika Angie Rey is a 32-year-old second year college student who is striving to become a professional journalist. She is currently majoring in journalism...