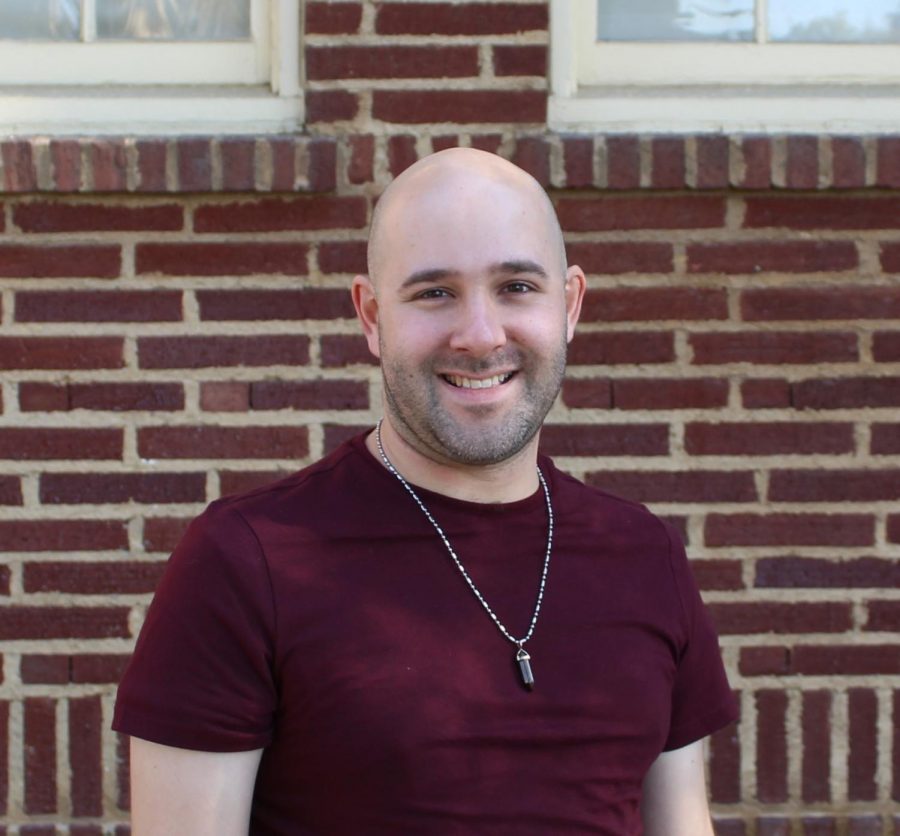 Ben Hensley is a fifth semester journalism student at Fresno City College. Having been with the Rampage for all five semesters, Hensley has progressed through the ranks from reporter, to sports editor, to now Editor-in-Chief.
Hensley hopes to one day become a sports broadcaster, filling the booth either at live events calling the action, or on an opinion and analysis show, sharing his thoughts on everything from football to lacrosse.
Despite the pandemic, he hopes that this semester will help push his future career to the next level, meeting and surpassing the challenges of writing and coordinating the Rampage during a global pandemic.
Hensley is interested in politics, music, and hopes to be able to expand his interests through personal experiences and through the writing of his fellow reporters.
In his spare time, Hensley enjoys watching and playing sports (when he's not perpetually injured), playing video games, catching up on Netflix and Hulu series', and spending time with family - though he's racked up quite a phone bill since the onset of the pandemic.
Ben Hensley, Editor-in-Chief
Dec 10, 2020

I've Written This at Least a Hundred Times: A Reflection on How COVID-19 Affects Student Journalists

(Story)

Oct 19, 2020

Rampage Editorial Staff Weighs in on the Importance of Voting

(Story)

Sep 25, 2020

Creek Fire – FCC Fire Academy Prepares Students for Future Fires

(Media)

May 22, 2020

Nursing Program Holds 'Drive-thru Pinning Ceremony' for Graduates

(Story)

May 13, 2020

The Herd Episode Four- Meet Freshman Pitcher Marcelo Saldana

(Story)

May 06, 2020

The Herd Episode Three- Coping With COVID-19: Meet the Team

(Story)

Apr 29, 2020

The Herd Episode Two- Meet Tom Thao

(Story)

Apr 22, 2020

The Herd Episode One- Meet Janine Tate

(Story)

Apr 15, 2020

FCC Gains Additional Resources for Students Struggling with Online Classes

(Story)

Mar 13, 2020

FCC Administration Addresses Procedures in Response to COVID-19 Threat

(Story/Media)

Mar 12, 2020

Superintendents of Fresno County Address Coronavirus Concerns

(Media)

Mar 11, 2020

Rams Down Eagles to Advance in CCCAA Basketball Playoffs

(Story/Media)

Mar 11, 2020

Ed Madec Faces Administrative Leave, Fights Back in Court

(Story)

Feb 28, 2020

Is Jerry Dyer the Boy Who Cried Wolf?

(Story)

Feb 28, 2020

Nicholas Podesta Answers the Call, Men's Basketball Head To Playoffs

(Media)

Feb 18, 2020

Eljay Gallegos: Determined to Focus on a Championship

(Story)

Feb 16, 2020

Panthers Dump Rams in Valentines Day Blowout

(Story/Media)

Feb 13, 2020

Williams and Keysaw Serve as Co-Athletic Directors Following Departure of Zierfuss-Hubbard

(Story/Media)

Feb 12, 2020

The Fight For Fax

(Media)

Feb 01, 2020

Mike Bloomberg Announces Campaign Stops in California

(Story)

Jan 31, 2020

An Inside Look at Super Bowl LIV

(Story)

Jan 31, 2020

Spring 2020 – A Sitdown With President Goldsmith

(Story)

Dec 12, 2019

Champagne Showers Fall on Rams Again After Championship Victory

(Media)

Dec 02, 2019

Rams Down Delta, March Toward State Semifinals

(Media)

Dec 02, 2019

Volleyball Secures Round One Victory in NorCal Regional Championship Game

(Story)

Dec 02, 2019

Rico Rosario: The Driving Force into the Playoffs

(Story)

Nov 27, 2019

Colin Kaepernick and The Kneel

(Story)

Nov 24, 2019

San Mateo Bulldogs Shutout Rams in Conference Semifinals Matchup

(Story)

Nov 18, 2019

Rams Defeat Pirates in Thrilling Conference Rivalry Game

(Story/Media)

Nov 18, 2019

Rams' Volleyball Looks to Continue Dominance in Conference and Playoffs

(Story/Media)

Nov 13, 2019

Veterans Ceremony Presents Citizen Soldier Award

(Story)

Oct 24, 2019

Undefeated: Volleyball Sweeps Taft in Straight Sets

(Story/Media)

Oct 24, 2019

Rams Offense Back on Track Following Bye Week

(Story/Media)

Oct 18, 2019

Pedestrian Struck by Train Near FCC Campus

(Story/Media)

Oct 09, 2019

Rams Dropped by American River, Suffer Second Straight Loss

(Story)

Oct 09, 2019

Rams Dominate Reedley in Straight Set Victory

(Story/Media)

Sep 30, 2019

City Fest Meets Fundraising Goal

(Media)

Sep 25, 2019

Rams' Volleyball Dominant in Home Opener

(Media)

Sep 25, 2019

'I Am Done,' Bookstore Privatization Outrages College Community

(Media)

Sep 22, 2019

Rams Outlast Roadrunners in Thrilling Win

(Story/Media)

Sep 16, 2019

Rams Shut Out Siskiyous in First 2019 Home Win

(Story)

Sep 11, 2019

When your Body Becomes the Coach

(Story)

Sep 11, 2019
Sep 11, 2019

Bookstore Becomes Difficult Place to Buy Books

(Media)

Sep 11, 2019

Women's Soccer Beats Bakersfield, Make it Five-Straight

(Media)

Sep 11, 2019

Rams Dominant in Opening Win

(Story/Media)

Sep 04, 2019

Rams' Baseball Assistant Coach Passes Away Suddenly

(Story)

Aug 28, 2019

Key for Women's Soccer: Hard Work

(Media)

Aug 28, 2019

Caviglia and Rams Looking Forward to 2019 Season

(Story/Media)

Aug 28, 2019

Women's Soccer Beats the Heat and Las Positas

(Story/Media)

Aug 28, 2019

A Sit Down With FCC President Carole Goldsmith

(Story)

May 05, 2019

Gamboa Makes it Look Easy Against Cabrillo

(Story/Media)

May 01, 2019

Gearing up for Football Season; a Sit-down with Coach Caviglia

(Story)

May 01, 2019

Rams' Allison has Stellar Season, Commits to Arkansas

(Media)

May 01, 2019

Rams Drop Final Regular Season Home Game to Cerro Coso

(Story/Media)

Apr 16, 2019

Former ASG President Released from Jail

(Story)

Apr 10, 2019

Like Father, Like Son: Ian Ross

(Media)

Apr 10, 2019

Spring Break Sports: An Editor's Roadmap to the Bleachers

(Story)

Apr 10, 2019

Kohl Simas – Forging His Own Cleatsteps

(Story/Media)

Mar 27, 2019

Men's Basketball Come up Short in Playoffs Despite Successful Season

(Media)

Mar 27, 2019

Rams' Forward Ethan Richardson Finds Home With Rams

(Media)

Mar 27, 2019

Rams Sweep Taft in Doubleheader

(Story/Media)

Mar 27, 2019

Rams Drop Game One Against Conference Rival Giants

(Story/Media)

Mar 13, 2019

Collaged Text Gives Human for Scale Life

(Media)

Mar 12, 2019

Technology Support Services Department Seeks New Direction Following Departure of Director

(Story)

Mar 04, 2019

Rams Advance in Playoffs Following Win Over Sacramento City College

(Media)

Feb 27, 2019

Rams Defeat Yuba College – Halt Two Game Losing Streak

(Story/Media)

Feb 26, 2019

Rams Women's Basketball Team Looks to Heat up Heading into Playoffs

(Media)

Feb 22, 2019

Fresno City College Dominates Merced

(Media)

Feb 22, 2019

Fresno City College Falls to Reedley in Physical Struggle

(Story/Media)

Feb 22, 2019

Rams Drop Weekend Opener to Santa Rosa

(Story/Media)

Feb 19, 2019

UPDATE: Weldon, College Avenues Remain Closed for PG&E Gas Line Maintenance

(Story)

Feb 17, 2019

Rams' Women's Basketball Takes Down West Hills Lemoore in a Blow Out Win

(Media)

Feb 01, 2019

Super Bowl by Numbers

(Story)

Feb 01, 2019

Men's Basketball Dominates West Hills Lemoore

(Story)

Feb 01, 2019

Pitching and Timely Hitting Help Snap Rams' Three Game Skid

(Story)

Jan 30, 2019

Rams' Pitching Woes Lead to 11-5 Loss

(Media)

Jan 30, 2019

Women's Basketball Team Aims to Heat up in Final Stretch

(Story)

Jan 18, 2019

FCC Women's Basketball Storms Past Taft

(Story/Media)

Jan 18, 2019

FCC Men's Basketball First Place in Central Valley Conference

(Media)

Nov 20, 2018

Rams Tally a Win and a Loss in 14th Annual FCC Classic Tournament

(Story)

Nov 07, 2018

Art of Sylvia Savala Featured at FCC Art Space Gallery

(Story)

Oct 26, 2018

Rams Topple Giants; Remain Undefeated in Conference

(Story)

Oct 25, 2018

Tale of Two Cites: World Series Preview

(Story)

Oct 11, 2018

FCC Annihalate Chabot

(Story)

Oct 09, 2018

FCC and COS Bands Join Musical Forces

(Story/Media)

Sep 28, 2018

New Athletic Director Looks to Expand Upon FCC's Storied Athletics

(Story)

Sep 28, 2018

Leake and Gonzalez Lead FCC Past Taf

(Story)

Sep 26, 2018

Fredi Lajvardi Encourages Building Dreams

(Story/Media)

Sep 21, 2018

Leake and Gonzalez Lead FCC Past Taft

(Story)

Sep 11, 2018

FCC Choral to Perform in Carnegie Hall

(Story)

Aug 29, 2018

FCC's Marching Musicians Can Find a Home at Fresno State

(Story/Media)

Aug 29, 2018

States Champions Look to Repeat

(Story)

Aug 20, 2018

2018 Wall of Fame Induction Class Takes Their Place Among Fresno City College Greats

(Story)