Nicholas Podesta Answers the Call, Men's Basketball Head To Playoffs
The Rams closed out their season on Saturday, Feb. 22 with a victory over the Merced College Blue Devils. The Rams finished the regular season on a 15 game winning streak with a record of 25-3 and 14-0 in conference matchups.
Before the matchup between the teams, coaches took the stage to honor sophomores Keshawn Bruner, Eljay Gallegos, and Ronald Agebsar, presenting each with a photo of their time on the court.
The game included a small tribute to Coach Ed Madec, who is now on paid administrative leave until the completion of an investigation into violations of California Community College Athletic Association [CCCAA] regulations. Dozens of fans wore white t-shirts that read "We support Ed Madec, Jealousy is the tribute to Mediocrity." 
Interim athletic director Paul Keysaw was named the acting head coach, however, Keysaw left the play calling to assistant coach Nicholas Podesta.
"I was excited about the assistant coaches. It's an opportunity of a lifetime for him [Podesta]," said Keysaw. "That's how you get your start in the business right there, things happening and you're thrust into the big time." 
After knowing Madec for more than a decade, Podesta was ready for the opportunity to lead the Rams. After five years as his assistant Podesta understood the expectations Madec had set.
"I'm not Ed Madec and I'm not going to try to be Ed Madec. There's only one Ed Madec," said Podesta. "He's a truly, truly special individual. He has so many strengths from a coaching standpoint; I can't try to be him and fill that void.
With big shoes to fill, Podesta added "The only thing I can do is just show up every single day and try to give our guys my best effort."
Much like other matchups prior, the Rams ran away with the game defeating Merced by a score of 138-58. 
During the first half, multiple players found themselves getting open looks with the ball and were able to cash in on some early three-pointers, like the freshman guard Mckay Bundy who knocked down two wide-open threes in the first half.
FCC would go on to shoot 61% from beyond the three-point line. From the first half on it was downhill for Merced.
Unlike the matchup against the Reedley Tigers, FCC was able to manage the Merced offense and limit their own turnovers on offense.
"What you typically struggle with a young team is getting consistent effort. The reason for that is because you're young, you have a tendency to give in to fatigue," said Podesta. "Pretty much the second half of league was to get more consistent effort and intensity from a defensive standpoint, and I think our guys did that tonight."
With the score more than doubled at the half, Merced made multiple turnovers that perfectly illustrated the game, including a ball bouncing off the head of the center and a tip-in into their own basket.
Freshman guard Marcus McCutchen shined in the second half, scoring 30-points on the night. McCutchen found himself getting wide-open shots in the paint, and some no-look passes from fellow freshman guard Richard Kawakami.
While the Rams wait to find out who their first playoff opponent is, Podesta believes they have some good momentum heading into the postseason after going undefeated in a competitive conference.
About the Contributors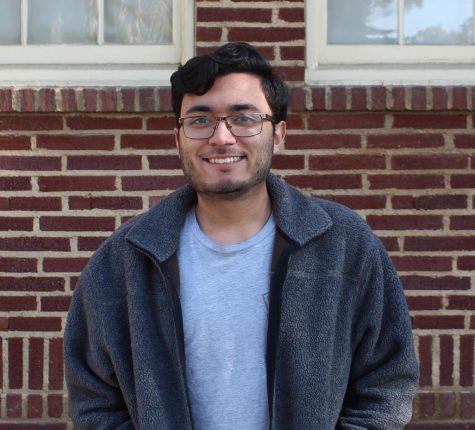 Moises Buitrago, Reporter
Moises Buitrago is a second-year student at the Rampage. Buitrago is currently majoring in journalism and is looking to transfer in the fall. During his...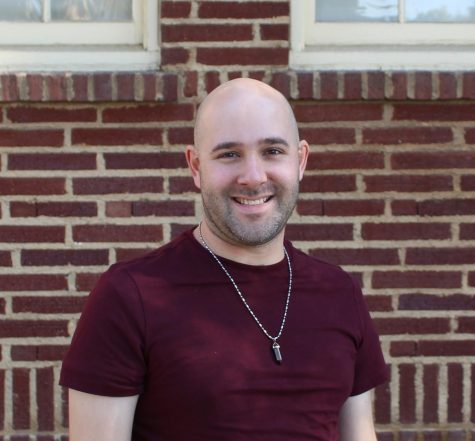 Ben Hensley, Editor-in-Chief
Ben Hensley is a fifth semester journalism student at Fresno City College. Having been with the Rampage for all five semesters, Hensley has progressed...