Rams Offense Back on Track Following Bye Week
Hang on for a minute...we're trying to find some more stories you might like.
Rams' football had dropped two consecutive games heading into their bye week.
Offensively, the team had failed to score more than three points in either of their past two games, first against the San Mateo Bulldogs (6-0), then against the American River Beavers (4-2).
That changed on Saturday, Oct. 19 when the Rams opened conference play in Stockton against the San Joaquin Delta Mustangs, where the Rams beat the Mustangs thoroughly with a balanced offensive attack in a 33-20 win.
"To come off a bye week, especially after a tough loss to American River, it took us a while to get our bearings a little bit but I'm really proud of how these kids competed," head coach Tony Caviglia said following the win.
The win improved the Rams' season record to 4-2, and started them off on the right foot at 1-0 in conference play.
Offensively the Rams had their biggest outing of the year from sophomore running back Rico Rosario who found the end zone for the first time this season. Rosario amassed 163 yards on the day, capped by a 63 yard run midway through the third quarter, setting up a score that would eventually put the Rams up 20-7.
"Offensively we were able to run the ball this game," Caviglia said.
The Rams, who pride themselves on their ability to run a balanced offense were only able to pick up 99 rushing yards against San Mateo and 123 yards against American River.
This game broke that streak of sub-par performances on the ground, with the Rams picking up 249 yards on the ground, paired with four rushing touchdowns – two from sophomore quarterback Jonah Johnson, and one each from Rosario and Obrien Selby.
"When we do that [run the ball] it opens up a lot of other things," Caviglia expanded while commenting on the rushing effort of the team.
Johnson completed 13 of 18 passes for 235 yards and one touchdown. He also ran for two scores on the day.
"Jonah was able to connect on some key passes there," Caviglia said. "He's a dynamite player, he just needs to get his moxy back and I think this game did that."
Defensively, the Rams once again owned the field, this time holding the Mustangs to 20 points, the third lowest point total for Delta on the season.
"I think we're playing good defense," Caviglia said.
The loss marked the second consecutive loss for the Mustangs and drops them to 0-1 in conference play along with College of the Sequoias (3-3 overall) and winless West Hills Coalinga.
The Rams will head home for week eight to face the Sacramento City College Panthers (2-4) who opened up conference play with a win of their own, defeating the West Hills Coalinga Falcons 27-3 on Saturday, Oct. 19.
"It's gonna be another war," Caviglia said in anticipation of the Rams' matchup against the Panthers. "Every game in conference is a dogfight; every team is good. There's a lot of parody and we're just happy to be 1-0 [in conference] right now."
Kickoff for the Rams' homecoming game this Saturday will be at 1 p.m. at Ratcliffe Stadium.
About the Contributor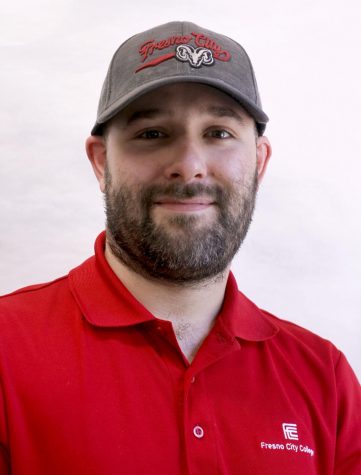 Ben Hensley, Editor-in-Chief
Ben Hensley is a journalism major with an aspiration for sports and live sports broadcasting, along with analysis and commentary. Living in the Fresno...