Volleyball Secures Round One Victory in NorCal Regional Championship Game
The third ranked Rams volleyball team (29-2) continued their stellar season on Tuesday, Nov. 26, defeating Santa Rosa Junior College (17-13) three sets to one, 20-25, 25-14, 25-11, 25-14, advancing to the second round of the NorCal Regional Championship.
"I think we came out really excited to play a good team, and we played a good team," said head coach Kieran Roblee following the victory.
The Rams continue a season in which they have been absolutely dominant, winning the conference with an undefeated mark for an unprecedented thirteenth consecutive season.
The win, however, did mark a small blemish in the Rams' season; the Rams dropped their first set in 61 days, dropping set one to the Bear Cubs 25-20.
"Our energy kind of showed in the first set; we had a little bit too much that was bottled up, and we just needed to release it a little bit," said Roblee.
Fresno City came out in the first set with several mental errors, showing gaps on defense and over-striking at times, before finally settling in towards the end of the first set.
After figuring out a strategy against a resilient Bear Cubs defense, the Rams controlled the rest of the match seemingly on cruise control, back to their trademark dominating style.
"Santa Rosa is a big blocking team, and we kinda knew that going in that we were going to try and find some hands," Roblee said. "I think the key was for us to be ready for that. We haven't seen a lot of that this season and then it was kind of like an eye opener."
Sophomore pin hitter Julie Castleman was seemingly unstoppable, leading the Rams with 24 points, including a team leading 22 kills on the night.
"I thought our tempo and our offensive set was fantastic," Roblee said.
Defensively, freshman libero Ali Santoyo led the Rams with 23 digs, with freshman setter Julia Pagani pacing the team with 34 serves.
On the other side of the net, Santa Rosa came into the match after defeating Hartnell College three sets to one on Nov. 23 in the play-in round of the Northern California Regional Championship.
The Rams are in pursuit of a state championship berth after falling short to the American River College Beavers who defeated the Rams in five sets for the 2018 state championship.
But for now, FCC looks to continue to dominate in front of the home crowd, solidifying a home advantage at least throughout the second round of the playoffs where they will face a tenth-seeded 21-8 De Anza College team who come off a close 3-2 upset win over seventh-seeded San Joaquin Delta College.
"You know, we love when we get to play at home," said an enthusiastic Roblee about playing in front of the FCC home crowd.
"Whoever makes it to the next round, it's gonna be elevated even more and we just have to be engaged and focused on the immediate situation."
While the time of the match remains to be determined, the Rams will host De Anza on Saturday, Nov. 30 in round two of the NorCal Regional Championships.
About the Writer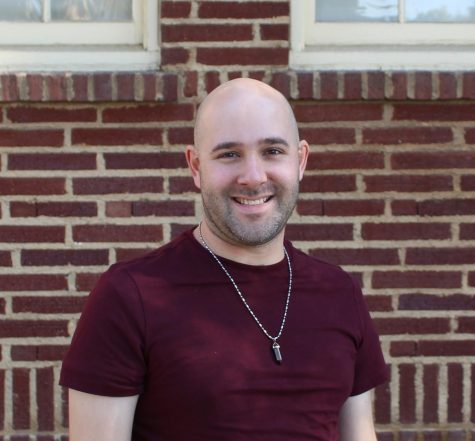 Ben Hensley, Editor-in-Chief
Ben Hensley is a fifth semester journalism student at Fresno City College. Having been with the Rampage for all five semesters, Hensley has progressed...