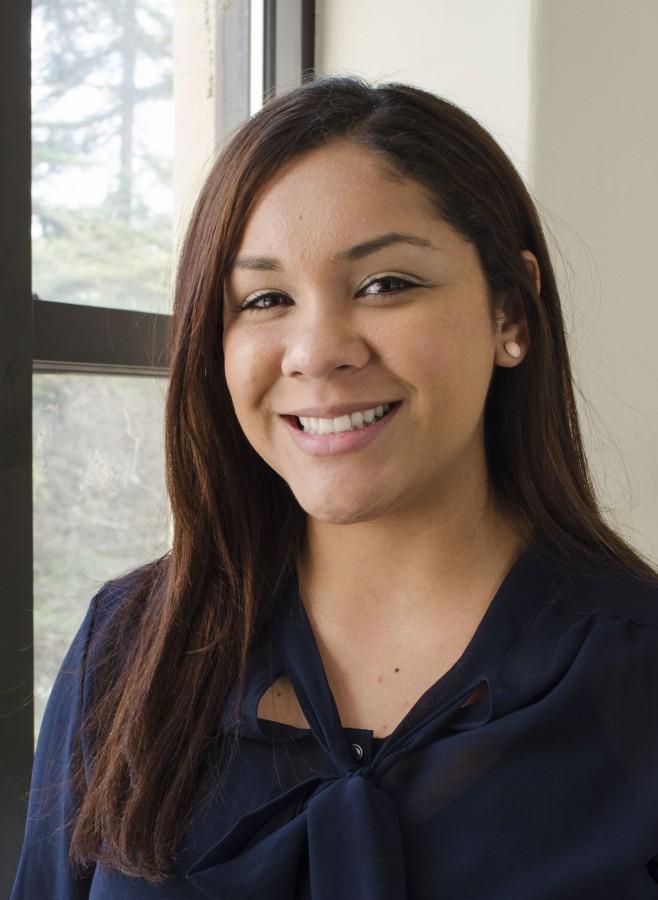 Andrea Figueroa Briseno is currently the News Editor for the student run newspaper,
The Rampage
. She is a first year student at Fresno City College and is majoring in Journalism.
In addition to being a writer for
The Rampage
, Briseno has also been published in the FCC 2015 Spring Edition of
About Ourselves
for her essay titled,
Hanging Memories.
Her opinion article,
Why I regret swallowing the abortion pill
, has also recently been published in
The Fresno Bee
.
Outside of school, Briseno works for the rock radio station,
105.1 The Blaze
, as a Promotions Coordinator.
Briseno dedicates the rest of her spare time volunteering as a coach at a self transformation center called Vision de Vida.
Andrea Briseno, Reporter
Mar 28, 2016

True love is built from broken pieces

(Story)

Mar 21, 2016

Rampage Takes Home 16 Awards at state journalism conference

(Story)

Mar 09, 2016

SCCCD Bond Measure to Be on June 7 Ballot

(Story)

Mar 09, 2016

VIDEO: ASG Trustee Threatens to Resign over Decision to Include Miller in Debate

(Story)

Feb 11, 2016

Spring 2016: Rampage News Minute 1

(Story)

Feb 10, 2016

New Chancellor Discusses District Goals

(Story)

Feb 10, 2016

Students Offered Admission, Scholarships by HBCU

(Story)

Feb 10, 2016

Fresno City College marks Black History Month

(Story)

Jan 27, 2016

Food Pantry Aims to Eradicate Hunger

(Story)

Dec 10, 2015

A mother's choice

(Story)

Dec 10, 2015

Stress Week Shrinks To Stress Day

(Story)

Nov 18, 2015

Center Offers Veterans a Piece of Home

(Story)

Nov 18, 2015

Health Services Coordinator Offers Healing and Advice

(Story)

Nov 04, 2015

Adjunct Teachers Continue Fight for Equity

(Story)

Oct 07, 2015

Health Center to Provide Acupuncture Services

(Story)

Sep 22, 2015

Athletes Continued Practice During Smoke Crisis

(Story)

Sep 09, 2015

Five Inducted to Football Hall of Fame

(Media)

Sep 09, 2015

FCC'S Lee Herrick Recognized as Poet Laureate

(Story)