New Chancellor Discusses District Goals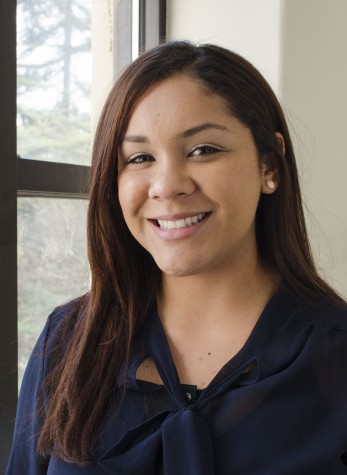 More stories from Andrea Briseno
Q. When is your official start date as chancellor for SCCCD?
A. I'm becoming the State Center Community College District chancellor on March 18.
Q. What are some of the most pressing issues facing college students today and how would address them as chancellor?
A. Some of the most pressing issues are having more of our students complete and more of our students come prepared to college.
Q. What changes are you committed to making?
A. I want to get to know everyone first before I start making any swifting changes. People are doing a great job. This is a great district. We are serving about 50,000 students in an area that is the size of the state of Connecticut — 5,500 square miles. And so there are a lot of challenges. We have a lot of students who are not coming to college. And we have to build more capacity and better buildings. Is it crowded at Fresno City College? I know it is. And we have to deal with that overcrowding, and we need to serve more people with the great education that we have and do that, not only do we need better facilities, but we need to hire more staff and faculty to do that.
.
Q. Fresno remains within the top 10 least educated cities in California; how can you contribute to improving this statistic?
A. It takes a whole team to do that. It takes a whole community committed to that. And that is what we are doing today. That's why I drove up from Norco College to be with this good group of people to really start talking about those things. And the thing that I'm hearing from everyone here is that they don't want to just talk. They want to take action.
So one of the first things that we're going to try to do is pass a bond. And if the board approves of that, then in the next couple of months, we are going to be working vigorously to get a bond that will build those new facilities that will house all the new faculty we hire to take care of all those students who are not getting the education they need right now.
Q. Given that you are aware of the many disadvantages of an adjunct instructors which is an issue because of their lack of benefits; what do you plan to do about improving employment conditions for adjunct teachers?
A. Well adjunct teachers are really important. It's kind of a plus and a minus, a ying and a yang. The reason community colleges cost can be so low is because of adjunct teachers, but it is not fair to them. We try to offer the highest pay that we can, but still, this is more of a legislative decision more than it is a local issue because right now, we're not getting paid the same as our friends at Cal state universities or UC Riverside.
And so that's why they have more full-time faculty ratios to part time ratios and why our pay is lower. But we are always concerned about our adjunct faculty because they teach a lot of our courses for our students, so we want the best, and it's something that I would carry forward to our state legislators actually more than local. Because locally, you only have so much money and you use it as wisely as you can. You try to pay people as much as you can but it's a limited budget.
Q. Parking remains a top issue at FCC. What actions are you going to take in order for FCC to finally have a parking garage?
A. I don't know all the answers to all these questions. I've driven onto campus and as a visitor, parking is a challenge. I think that probably one of the best ways to address this issue is if students turn out and vote for this bond. I think there is going to be some changes that we can use that bond to do some things about parking and about the impacted situation that we have, especially at Fresno City College.
Q. Anything else you would like to say to FCC or the district about yourself?
A. I really am honored to be the chancellor of State Center Community College District, and people have been so gracious so far, and I'm not even here yet, but people have welcomed me.
They want to talk to me, and I want to meet as many people as I can. I was just brainstorming with some of our staff about how I can get out to the campuses and meet the students and staff and faculty and on small groups level and try to meet people, see what their concerns are.
And I don't have great promises. I try not to over promise, but we can do a lot if we work together and if we try to talk about the issues. I'm excited. My wife and I are going to be moving up here and we're looking for a house and have two boys in college and I expect they come and visit every once in a while. I look forward to getting on the campuses and seeing all the activities and seeing what's going on.
About the Contributors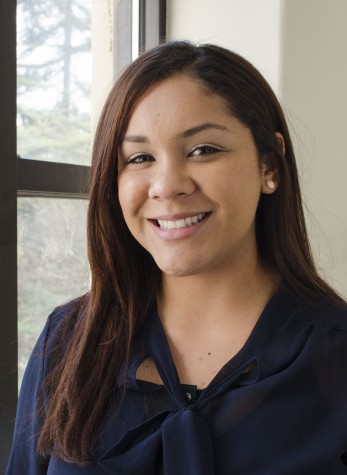 Andrea Briseno, Reporter
Andrea Figueroa Briseno is currently the News Editor for the student run newspaper, The Rampage. She is a first year student at Fresno City College and...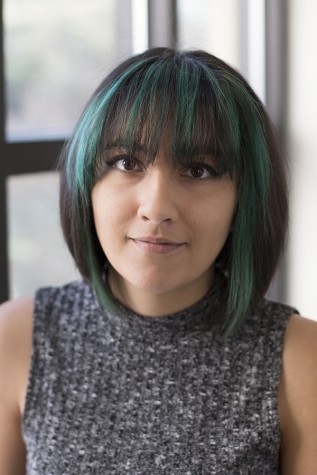 Daisy Rodriguez, Photo Editor
Born in Salinas, California, Daisy Rodriguez is majoring in journalism and will proceed to major in visual communications. She is a photographer of both...