Food Pantry Aims to Eradicate Hunger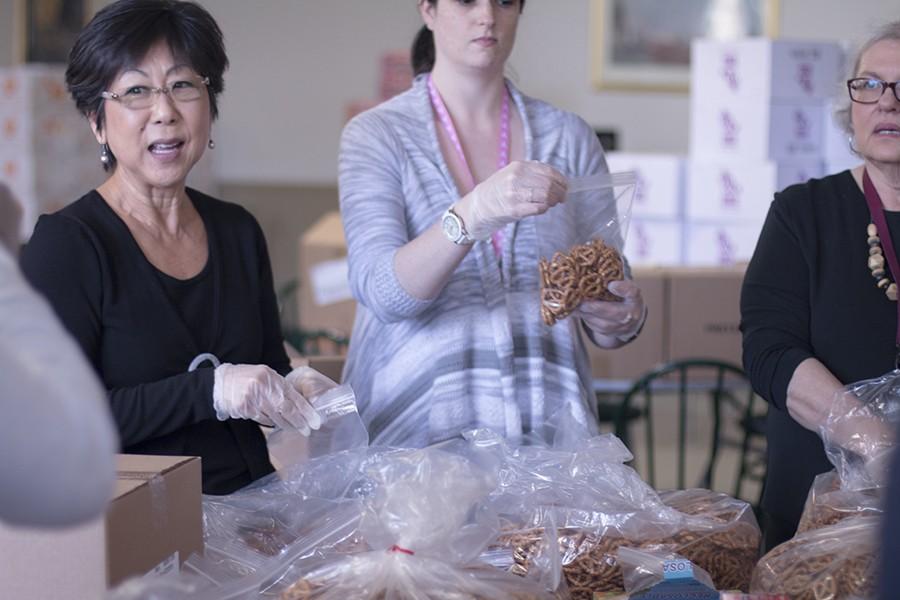 Fresno City College is taking steps to eliminate student hunger by opening a food pantry in the staff dining room.
"We set a date [Jan. 22, 2016], and we said, 'no matter what, on that day, we are going to make this happen'," said Jennifer Dorian, adjunct faculty and coordinator of Peer Assisted Study Sessions.
Dorian and the members of The Ram Pantry Co Op have worked together since the fall of 2015 semester, trying to figure out a way to provide food for hungry students and address "food insecurity".
According to information on the website for Feeding America's 2014 — Hunger in America, out of the 4.65 million surveyed, one-third has admitted to having to choose "between paying for food and covering educational expenses at some point in the last year."
"We care about [students]," said Dorian.
That feeling of caring led Dorian and a team of 15 helpers to come in before 5 a.m. on Jan. 22 to bag food items for the pantry's first distribution that afternoon.
Feeding America reports that "27 percent of food insecure people do not qualify for food stamps because their incomes are too high."
Additionally, as food insecurity continues to climb, so do college enrollment rates, and many students struggle between paying for school or paying for food.
In a Fresno Metro Ministry Food Rescue case study, it is found that Fresno is the second most food-insecure city in the U.S., with more than 24 percent of residents unable to put food on the table consistently.
"It's great for students," says Heather Gunn, master of social work intern at FCC.
"It'll help students meet their basic needs, and it is going to help the school with student retention."
According to an article in HigherEd Today, college students who experience food insecurity "struggle to reach milestones such as year-to-year persistence and certificate or degree completion" and require extra institutional support to complete their programs.
Food bags will be distributed every Thursday in the Staff Dining Room from 2 p.m. to 5 p.m. The Ram Pantry is open every Friday from 10 a.m. till 2 p.m. while supplies last.
Students must provide a current student body identification card to pick up a bag of food.
The Ram Pantry started as a project of the Associated Student Government and aims to provide food for 300 students.
Dorian said there is a much greater need than the pantry is initially able to help with.
"We want to grow," she said. "We know that there is a need."
Dorian said she hopes the pantry is able to provide more food and devise innovative ways of doing so in the future.
Generous contributions made by FCC faculty and staff allowed the food pantry to open its doors.
However, organizers are searching for community sponsors and local businesses to assist in sustaining the pantry. They accept monetary and material donations.
For more information or how to donate to the Ram Pantry, contact Sean Henderson or Maile Martin at (559) 443-8688.
About the Contributors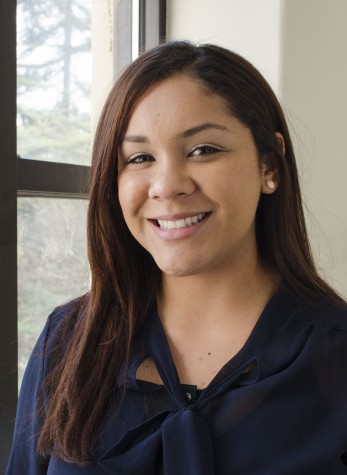 Andrea Briseno, Reporter
Andrea Figueroa Briseno is currently the News Editor for the student run newspaper, The Rampage. She is a first year student at Fresno City College and...