VIDEO: ASG Trustee Threatens to Resign over Decision to Include Miller in Debate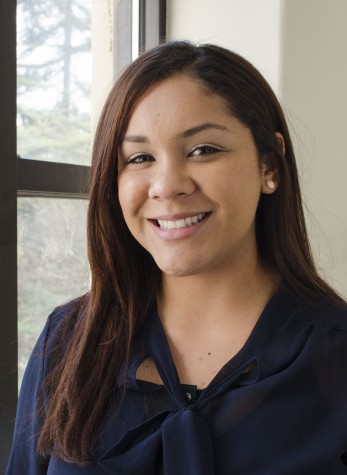 More stories from Andrea Briseno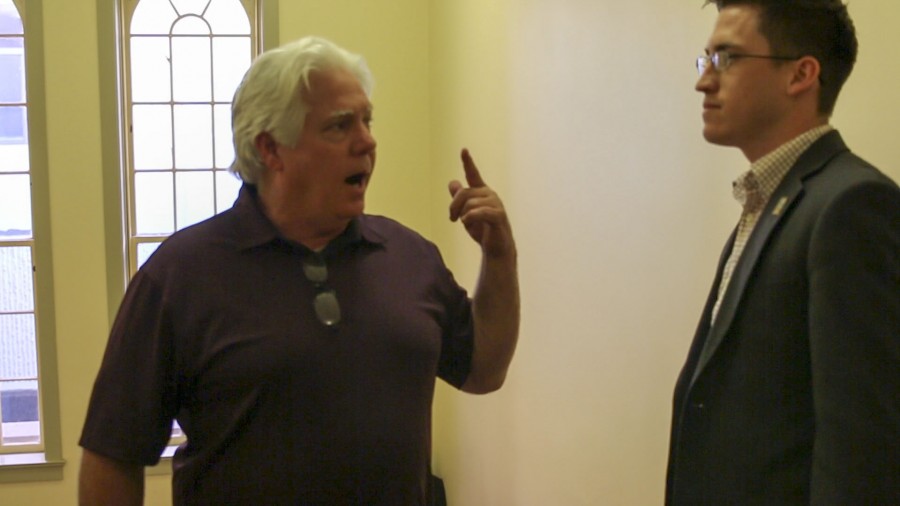 A key member of the Associated Student Government has threatened to resign over the decision to include Ted Miller, candidate for the California Assembly District 31, in a political debate in the Old Administration Building Auditorium at 4 p.m. on March 16.
Cody Sedano, ASG trustee, said he would step down as student trustee after the fact he felt members of the ASG buckled under pressure from the college administration and overturned their earlier decision to exclude Miller from the debate.
Miller will face off against Joaquin Arambula and Fresno City Councilman Clint Olivier, both candidates for Assembly District 31. All three candidates — Joaquin Arambula, Clint Olivier and Ted Miller — have confirmed their attendance at this debate.
"I quit because Ted Miller was putting pressure on the administration and was, to my knowledge, threatening to sue like he was doing with Fresno State and the Maddy Institute," Sedano said. "He put pressure on ASG."
Sedano says the college administration was, "scared of the image it would give the school."
During their meeting on Feb. 23, members of the ASG had decided to omit Miller out of the debate, similar to the Maddy Institute's [Fresno State] action earlier. An ASG representative explained that the organization preferred to have candidates Olivier debate Arambula on March 16 and have Miller at a separate forum two days later. All candidates would have received the same amount of time.
According to Sedano, he said the ASG decided to exclude Miller from the main debate because Arambula said he would not appear at The Maddy Institute debate at Fresno State, if Miller were invited. Sedano said they took into consideration the poll numbers as well as the amount of support each candidate was getting from the community.
"The guy [Miller] has not had one endorsement," candidate Arambula said. "He has not raised one dollar."
In addition to excluding Miller because of what happened at The Maddy Institute, Sedano added that according to him, the ASG had made the initial decision to invite only viable candidates instead of including "someone who is just bored of being retired."
Miller accuses the ASG of coming to a hasty initial decision to exclude him because of rumors about him, including an alleged restraining order for his conduct toward Arambula's mother.
"I did hear from a guy on the task force [ASG] that the restraining order came up," Miller said. "And that's the guy that heard the story about me harassing Amy Arambula [Arambula's mother]."
Miller admits to having a restraining order against him but says it is a tactic by Arambula's campaign to smear him.
"They want to poison my candidacy based on a restraining order," Miller said.
A restraining order, he says, usually has a bad connotation, often implying that a violent crime has been committed. He insists that is not the case in his situation, however. "I'm not ashamed of it [restraining order]," Miller said.
"I have a restraining order against me because of the superintendent at Raisin City School District," he said.
He claims that last year, Anna Ramirez, the superintendent, was hired for the position a few weeks after legal action was taken against her for forging a family member's deed.
Miller says he started attending school board meetings because community members asked him to get involved.
"I went into the office to examine records that are suppose to be available for the public," Miller said. "We [community members] picketed in front of the school, called for her dismissal."
Miller says he felt all his actions were within his rights, but he feels his involvement irritated Ramirez.
"I was seriously annoying the superintendent," Miller explained.
The four-year restraining order bars Miller from Raisin City schools, school board meetings, and picketing in front of the schools or looking over school documents.
Miller said that the ASG wanted to exclude him from the debate because of a rumor that he had harassed Arambula's mother. Arambula and Miller tell the story differently.
"He showed up to my mother's house, who is over 60, after 9 p.m. at night," Arambula said.
Miller says that yes, he did come to Mrs. Arambula's home but only because he was canvassing in her neighborhood and decided to knock on her door and introduce himself.
"She invited me in and we talked," Miller said. "She never asked me to leave."
However, Arambula does not believe Miller was canvassing in her neighborhood.
"If you're going to do that, show up during the light of day," Arambula said. "I find those tactics disrespectful and I didn't appreciate it."
Sedano had the task of informing Miller of the student government's decision to exclude him from the debate. He decided to place the call on speaker phone.
"I had no idea," Miller said, accusing Sedano of putting their phone conversation on speakerphone with six to seven other ASG members listening in.
Sedano said Miller was at first "paranoid" about being recorded but that he agreed to it as long as he received a copy of the audio and it was not be shared with anyone else.
"I didn't record anything until he said, 'I don't mind, you can record me.' And that's when I recorded," Sedano said. "But, you can't hear anything in the recording anyway, so we [ASG] decided to delete it."
"To have such a low threshold. To be willing to lie," Miller said. "He doesn't know who I am. He has no idea who I am. He knows nothing about me. Apparently he thinks he knows something about me, and apparently, he thinks that I'm never going to be in any position where I make any judgement on him or have any impact on his political aspirations."
Sedano says Miller's rage was about the decision to not invite him to the debate and he threatened to sue the college. According to Sedano, Miller called him a "trained killer" in reference to Sedano's military service.
On Feb. 23, Miller showed up to an ASG meeting. He followed Sedano afterward to talk about the audio recording and the decision to leave him out of the debate.
Sedano says Miller has shown up to previous ASG meetings, but because of Miller's conduct during the phone call, he felt it was necessary to have the State Center Community College District police present at the meeting that day.
"Since he had a history of harassment, and we saw that, I thought it would probably be in the best interest of the students to have someone there," Sedano said. "Because he is known to go off on tangents."
Larry Valenzuela, broadcasting editor for The Rampage, recorded a scene that shows Miller in a heated argument with Sedano on the staircase of the east wing of the OAB.
Miller said in he told Sedano, "You owe me that recording." He said Sedano countered that Niller had no proof that he [Sedano] had recorded the call. "I became very incensed," Miller said about the situation. "That's like 6-year-old stuff." Later, Miller turned his attention to the video recording of his exchange with Sedano.
"The tape of me talking to Sedano in the hall," Miller said. "I want it destroyed. I want it to go away."
Miller said he does not want the video to be released because it does not provide background as to why he was angry with Sedano.
"It has me being incensed at Sedano, and I was upset with him. I was mad and rightly so, but it doesn't have why. It doesn't explain why I'm mad," Miller said. "So it just shows me being upset."
Sedano said, "He came off as a guy who knew he was losing and he wanted to do whatever he could to gain some ground."
Miller says the incident should have played out differently. "Maybe I should've nicely said, 'well bless your sweetheart trustee Sedano' and walked away," Miller said. "But that's not what I did."
Sedano insists he is stepping down from ASG trustee position because of the decision by the college administration to overturn the ASG decision and let all candidates be present at the debate.
"We should not be bullied," he says.
Of Miller, Arambula said, "We don't need somebody who isn't going to be able to work with others, and be able to communicate with others in a civil fashion."
About the Contributors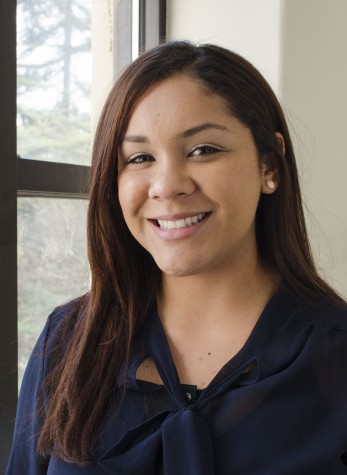 Andrea Briseno, Reporter
Andrea Figueroa Briseno is currently the News Editor for the student run newspaper, The Rampage. She is a first year student at Fresno City College and...