Table Takes #02: Miss Me With That Asexual Erasure
Hang on for a minute...we're trying to find some more stories you might like.
Tommy and Ram are back in the second episode of Table Takes! They discuss all the hottest takes of the week, like whether or not Donald Trump can pardon himself, the Supreme Court's hot take on gay wedding cakes, and the exclusion of asexual people from LGBT spaces. It's a packed episode with a little something for everybody!
Tommy Tribble is the Editor-in-Chief of The Rampage, and you can find him on Twitter @tomiiwrites and Instagram @tommylikesit. Ram Reyes is the Art Director of The Rampage and can be found on Twitter and Instagram @_ramuel.
Got any hot takes? Use #TableTakes and @FCCRampage and we might just respond on next week's episode.
The intro theme song is "moon chillin" by epsilon not.

About the Writers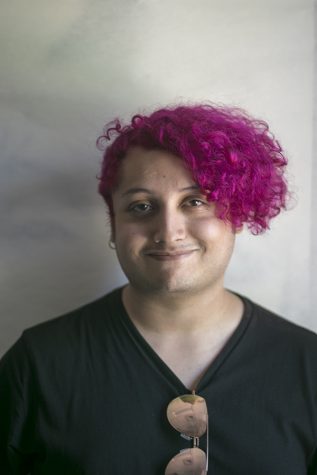 Tommy Tribble, Editor-in-Chief
Tommy Tribble is the 24-year-old editor-in-chief of The Rampage, formerly the opinion editor. Tommy is an English major, a writer, an aspiring novelist, and a Capricorn. He's talented, or whatever, but mostly he's just tired.
Tommy's passion in life is storytelling. He always imagined that passion would take shape as the dragons and swords of fantasy novels, or the androids and supernovas of science fiction. He was shocked to discover that his career at Fresno City College would lead him to fulfill the dream in another way: documenting the lives and experiences of students. Journalism, pure and simple.
Tommy hopes his tenure as EIC will mean a Rampage that is queer, colorful, and welcoming to people of all kinds, especially the marginalized and the forgotten. He wants his legacy to be radical inclusivity.
So basically he's gonna wing it.
He has an orange cat named Sora, and he's working every day to buy him even nicer cat food and toys, and one day an apartment of their own.
You can reach Tommy at [email protected] and on Twitter @tomiiwrites.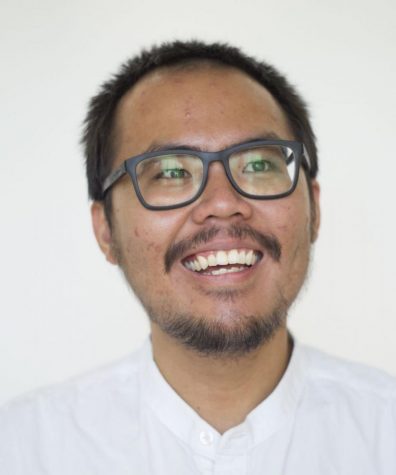 Ram Reyes, Art Director
Ramuel Reyes is a 23-year-old, currently living in Fresno, California. He was born in Lucena City, Philippines. After living five years in the United Arab Emirates, his family moved to Warwick, Rhode Island in 2007. They moved the following year to Fresno, where they lived ever since. Ram is pursuing journalism, with a focus on photojournalism.
There are really three things Ram cares about outside of the Rampage. One is video games. He loves video games and has been a "real" gamer since he was four. The other obsession of his is photography. After having messed around with a DSLR at one point in his life, he concluded that he was "pretty good" at this and decided to make it his passion. Lastly, he loves clothes. He loves them a lot. He loves buying them, looking at them and wearing them. He doesn't like the "buying" part but the "wearing" part he enjoys very much. Ram also has a dangerous obsession over Kanye West. If you are reading this Kanye, please notice me.
Follow Ram on Twitter @neuromanti_c