New Veterans Club Seeks Members, Community Involvement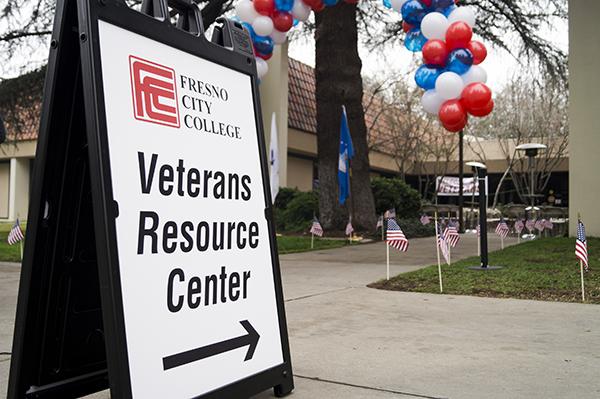 A small group of veterans at Fresno City College have teamed up with the Veterans Resource Center to ease the transition from military to civilian life.
The Veterans Club aims to bring together veteran students at FCC and get them involved in volunteer work in the community.
The biggest efforts that the Veterans Club has been making is bringing the men and women who have served in the military together to build a community on campus in order to promote brotherhood and Esprit de corps.
According to the president of the club, the veterans club has had difficulties recruiting and membership participation  in the last few semesters and has just been recently reinstated. William Coleman said that even though the club only has a few members, he prefers "to not go out and recruit guys for the club."
Being a veteran is not a requirement to join the club. Coleman said he hopes to bring together people that have a passion for service to country and their communities.  
Coleman and fellow club member Kevin Robbins volunteered to sell newspapers at last year's Children's Day at Clinton and Fresno avenues near the VA Hospital in order to raise money for the Valley Children's Hospital.
"Willie disappeared on me for a minute but came back stepping off the FAX bus, he was working selling those papers. Willie and I sold almost 100 newspapers that day and just imagine if we had the extra help how much more we could of done that day," Robbins said.   
Coleman explained that more than 250 veterans are currently enrolled at FCC, but most "just want to focus on their education, and not have to stress about everything else that is going on."  
Veterans Club will be conducting a Quarterly Peace Memorial Clean-Up coming up on Feb. 23 at 10 a.m. The club gathers volunteers interested in paying respects to those that have served by make sure the Veterans Memorial at the Free Speech Area is regularly cleaned and maintained said Coleman.
The Veterans Club wants to encourage anyone who is interested to get involved and their new goal is to gain some traction through the club's community involvements.