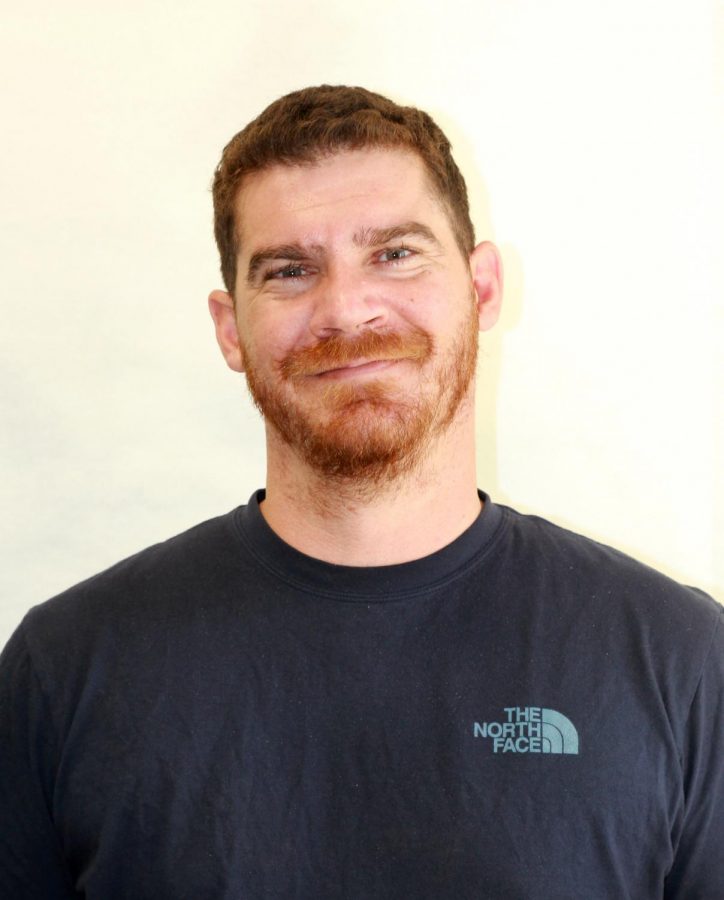 Derek Bullis, 31, is a second semester journalism major taking on the challenges of his new position as opinion editor for the Rampage. He is excited and eager to share the voices and ideas of the students on campus.
Before enrolling in college Derek served six years active duty in the United States Navy, serving time deployed overseas in the Middle East and European theaters of operation. He quickly proved himself to be a competent security team leader and tactician. "I loved what did for my old job but there was a jumping off point that I needed to pursue, and what inspired me to become a storyteller was the combat stories. Because war is such an extreme act, a lot can be learned from those who experience it."  
Between school and work Derek is an avid adventurer, explorer, outdoorsman, and firearms enthusiast spending time pursuing outdoor sports such as hunting, fishing, rock climbing, snowboarding, scuba, and skydiving.
Derek Bullis, Reporter
Nov 18, 2019

Men's Team Disappointed After Seasons' First Loss

(Story/Media)

Oct 23, 2019

Let's Talk about Gun Violence Restraining Orders

(Story)

Oct 23, 2019

Questions Persist After Chemical Spill Hospitalizes 4

(Story)

Oct 09, 2019

Mens' Soccer Claim 5-0 Victory Over LA Mission College

(Story/Media)

Oct 09, 2019

Rams Host Wrestling Hall of Fame Dinner

(Story)

Oct 09, 2019

Breaking News: Man Stubs Toe but Comes Out Triumphant in Adversity and Other Unrelated Headline Stories

(Story)

Oct 02, 2019

Wrestling Program Hosts FCC Wrestling Hall of Fame Ceremony

(Story)

Sep 25, 2019

Rams and Coyotes Battle to a Tie in a Top-Two Matchup

(Story/Media)

Sep 16, 2019

Rams Shut Out Siskiyous in First 2019 Home Win

(Media)

Sep 11, 2019
Sep 11, 2019

Champion Wresting Team Looks to Crush Dreams this Upcoming Season

(Story)

May 01, 2019

Rams Beat up on Cerro Coso in Late Season Doubleheader

(Story)

May 01, 2019

With Reedley Win To End Conference, It's Clear FCC Has Displayed Improvement

(Media)

Apr 10, 2019

Rams Offense Strong in Series Opener Against Merced

(Story/Media)

Mar 27, 2019

Rams Sweep Taft in Doubleheader

(Story)

Feb 26, 2019

Rams' Baseball Sees An End To a Nine Game Winning Streak

(Story)

Feb 22, 2019

Fresno City College Dominates Merced

(Story)

Feb 20, 2019

Fresno City Softball Making a Comeback This Presidents' Day Weekend

(Story)

Feb 13, 2019

New Veterans Club Seeks Members, Community Involvement

(Story)

Feb 12, 2019

Rams Stretch Win Streak to Six Games After 9-8 Victory Over Chabot

(Story)

Feb 04, 2019

Rams Sweep Friday Doubleheader After Difficult Season Start

(Story)

Jan 31, 2019

Local Neighbors Impacted by Parking Woes

(Story)