US/North Korea Impasse Keeps FCC Community Unsettled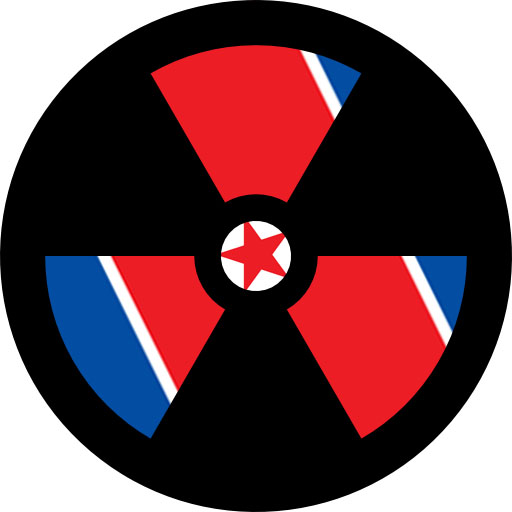 Uncertainty and mixed feelings loom over our campus, city, and country with North Korea continuously escalating their nuclear missile program.
Ex. Near the main fountain of Fresno City College, a dozen students huddle; in the students lounge, they sit tensely, in deep conversations. In their classrooms, students are checking their news feeds every few minutes.
All are nervously awaiting news on the standoff between the United States and North Korea. They all expressed their concerns about North Korea's nuclear missile tests.
North Korea claimed that they have successfully tested a hydrogen bomb which according to a Fox News article published on Sept. 5, is estimated to be four to five times stronger than the bomb the U.S. dropped on Nagasaki, Japan during World War II.
"Those tensions go back to 1950, the start of the Korean War," said Lee Herrick, instructor of  English and Fresno Poet Laureate Emeritus. "Many people are unaware that the war never technically ended. The border between North and South Korea is the heaviest militarized border in the world."
Herrick, who was born in Korea, said a North Korean attack is unlikely.
"The U.S. has about 7,500 nuclear weapons; about 1,700 of them are active," he said. "North Korea has about 40 nuclear weapons, and it's debatable how many are active."
Saying that he believes North Korea is not the aggressor, Herrick added, "The U. S. has conducted over 1,000 nuclear tests. North Korea has conducted about 10." He said he hopes for peace for all people.
An Aug. 3 article in Newsweek stated that North Korea's Intercontinental Ballistic Missiles (ICBMs) display a level of performance that experts say have major U.S. cities such as Los Angeles in range. At approximately 219 miles away, Fresno is close enough to warrant concerns from some citizens in the valley.
"I'm not scared," said Cheryl Gardner, journalism instructor. "I'm obviously concerned because we are on the West Coast, and I think all of us should be a little bit concerned as to what's going on, especially with the testing over the weekend."
Gardner suggests that North Korea's nuclear threat is comparable to a game of chicken, and that North Korea will eventually back down. "I really think North Korea is pushing it," she said. "Will they go so far as to actually launch a nuclear device towards U.S. territory, the U.S., or an ally? That's a big risk on their part."
Kaitlyn Vang, a child development major, said that the U.S.should be prepared for a nuclear attack. "We should prepare high schoolers for safety," Vang said. "I think that's just really important because children are like our future."
Although she is concerned about America's safety, Vang said North Korea is more likely to attack Japan and South Korea since they are closer.
Despite popular belief that North Korea's technology was underdeveloped, recent missile tests reveal they are advancing faster than anyone expected. A Sept. 3 article in the Washington Post, updated Sept. 3, 2017, notes that North Korea test launched 18 missiles in 2017 and that 13 were considered successful.
Some FCC students do not seem to be too afraid of these advancements. A political science major, Steven Martinez says he does not believe North Korea will act and he is not afraid at all.
"It's just North Korea trying to prove themselves as a legitimate country," Martinez said. "Their technology is improving; they're still far behind everyone else, but they're just trying to show off."
Martinez he is not afraid is because during the 2016 presidential election, "Kim Jong Un expressed support for President Trump."
He added, "It's just a very weird situation."
"We have engaged in numerous direct and multilateral talks with the North Korean regime and time after time, they have not worked," Nikki Haley, U.S. ambassador to the United Nations, said during the emergency meeting of the U.N. Security Council on Sept. 4. "We must now adopt the strongest possible measure."