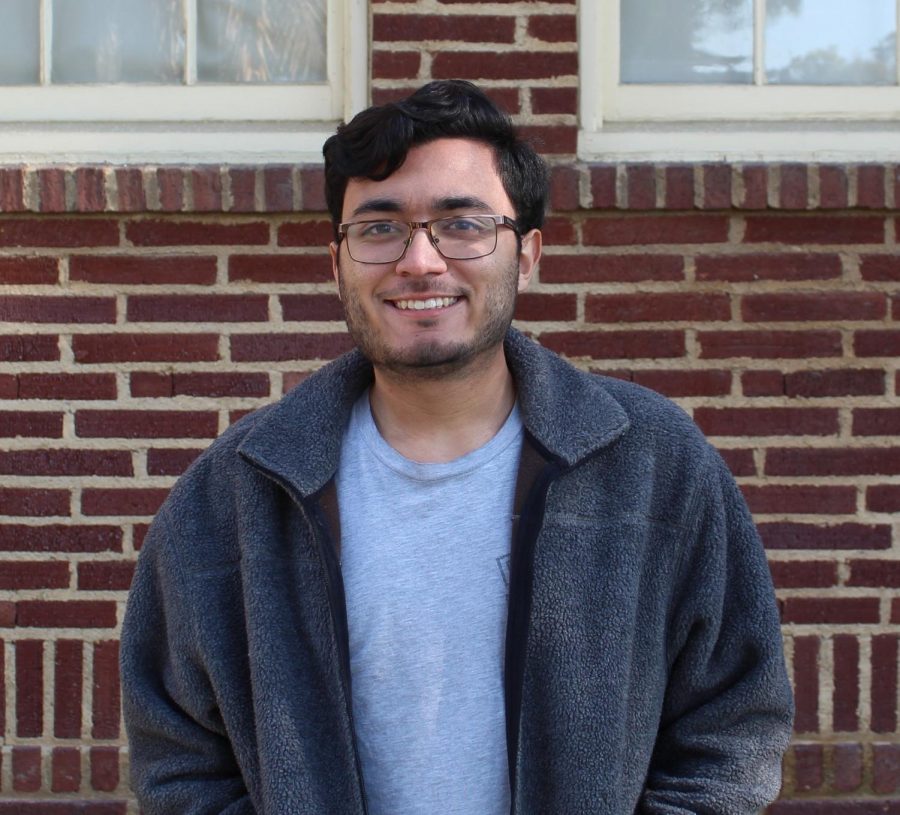 Moises Buitrago is a second-year student at the Rampage. Buitrago is currently majoring in journalism and is looking to transfer in the fall. During his first semester at the Rampage, he was used as a photographer and a designer.
Originally from the bay area, Buitrago landed in the Valley after his parents decided it was time for a change. Buitrago became interested in journalism right after the move when a friend told him he should join the class.
Besides being a journalist Buitrago is also a photographer and an audio engineer.
As an audio engineer, Buitrago is responsible for editing podcasts and mixing songs for a local church in Fresno.
One of Buitrago's favorite hobbies is photography. After touching in multiple pools of photography including journalistic, street, and studio photography, Buitrago ended up finding toy photography, his personal favorite. Along with being proficient in photography Buitrago is Adobe Certified in Photoshop, Lightroom, and InDesign. He is currently teaching himself Illustrator and Premiere.
One day while on Instagram Buitrago found out about the world of toy photography and decided he wanted to start his own page, which is available to view on Instagram under the handle @professorjuniper.
When not working at The Rampage
Buitrago spend his free time reading and working on his second major; Super Smash bros. His favorites include "The Nix" by Nathan Hill and "A Fraction of the Whole" by Steve Toltz.
An avid fan of Super Smash Bros. he is ready to take on anyone at a moment's notice.
For anyone looking to play Smash Bros.
Moises Buitrago, Reporter
May 13, 2020

The Herd Episode Four- Meet Freshman Pitcher Marcelo Saldana

(Media)

May 06, 2020

The Herd Episode Three- Coping With COVID-19: Meet the Team

(Story)

Apr 29, 2020

The Herd Episode Two- Meet Tom Thao

(Story)

Apr 27, 2020

FCC Announces Online Commencement, Student Emergency Fund in the Making

(Story)

Apr 22, 2020

The Herd Episode One- Meet Janine Tate

(Story/Media)

Apr 14, 2020

The Fight Life:Zoila Frausto Gurgel And The Uppercuts And Jabs of Being a Woman In MMA

(Story)

Mar 11, 2020

March Madness: Prospect Watch

(Story)

Mar 11, 2020

Ed Madec Faces Administrative Leave, Fights Back in Court

(Story/Media)

Mar 05, 2020

Forecast Calls For Sunflower Seed Showers, Rams' Walk it Off

(Story/Media)

Mar 02, 2020

Rams Put an End to Diablo Valley's Cinderella Season, Advance to Final Round

(Story/Media)

Feb 28, 2020

Coach Ed Madec and The 14 Year Journey Paving Success

(Story/Media)

Feb 28, 2020

Nicholas Podesta Answers the Call, Men's Basketball Head To Playoffs

(Story)

Feb 21, 2020

Rams Catch A Tiger By The Toe

(Story)

Feb 18, 2020

Freshmen Take Charge, Falcons Come Crashing Down

(Story)

Feb 18, 2020

Local Artist Pays Tribute To Kobe and Gianna Bryant

(Story/Media)

Feb 18, 2020

Eljay Gallegos: Determined to Focus on a Championship

(Media)

Feb 12, 2020

The Fight For Fax

(Media)

Jan 31, 2020

Rams Force 22 Turnovers, Blowout the Golden Eagles

(Story/Media)

Jan 22, 2020

Rams Send Pirates Sailing Home With Overtime Win

(Story/Media)

Dec 02, 2019

Women's Soccer Wows in Playoff Start

(Story)

Dec 02, 2019

Rico Rosario: The Driving Force into the Playoffs

(Story)

Nov 13, 2019

New Wrinkles Bring Old Music to OAB

(Story/Media)

Sep 25, 2019

Vang Dominates Student Activities Ping Pong Tournament

(Media)

Sep 11, 2019

Rent is on the Rise

(Story)