Rams Send Pirates Sailing Home With Overtime Win
Men's basketball continued its sizzling start with a heated back and forth overtime victory over the Porterville Pirates on Jan. 17, by a score of 79-88, extending their record to 15-3 and 4-0 in conference matchups.
The Pirates were 9-8 overall and 2-2 in conference matchups. Despite the record, the Pirates proved to be a challenge for the Rams.
Fresno City College set the tone for the game early on by deploying a full-court press on Porterville. To counter the press, the Pirates executed quick passing and took advantage of aggressive closeouts and reaching by the Rams.
Thanks to some quick scoring by the Pirates, the Rams fell behind early on during the game and played catch up for the remainder of the first half.
After having little success beyond the arc, the Rams went back to the drawing board and began to drive towards the basket, finding more success around the rim. The Rams ended the first half trailing by a score of 47-46.
Entering the second half, sophomore guard Keshawn Bruner stepped up and took over by pounding the ball in the paint. Freshman guard Richard Kawakami also followed suit by driving to the basket, shooting almost 50% from the field on a 12-point night.
The second half finished with an authoritative slam by Bruner that sent shockwaves through the gym, sending the game into overtime. The Rams headed into overtime where the Pirates could no longer keep up.
Bruner sealed the win by having two monstrous blocks, one which came at the rim to water down the last few seconds of the clock, ending the game with a score of 79-88. Bruner led all scorers with a 37-point performance
The Rams look to continue their dominance in the conference on Wednesday, Jan. 22 at 7 p.m. against the 2-16 West Hills Golden Eagles.
About the Contributor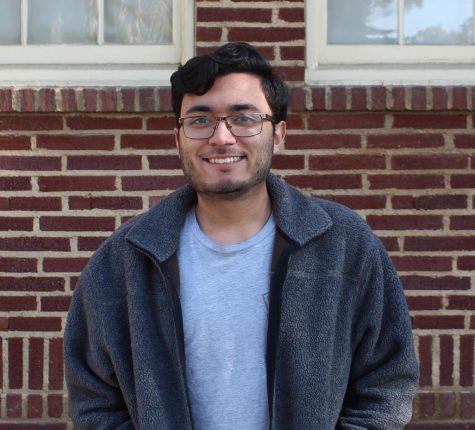 Moises Buitrago, Reporter
Moises Buitrago is a second-year student at the Rampage. Buitrago is currently majoring in journalism and is looking to transfer in the fall. During his...