Rams Force 22 Turnovers, Blowout the Golden Eagles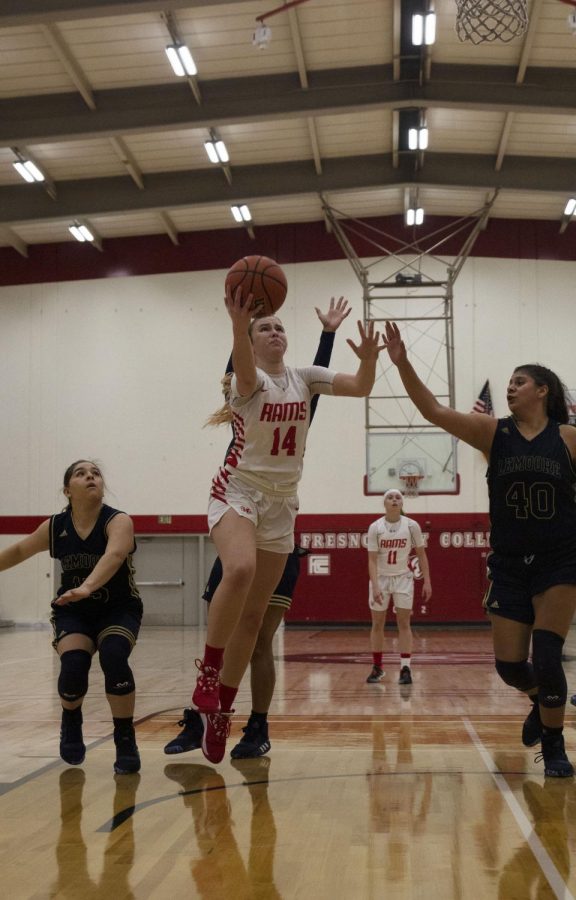 The forecast on Wednesday, Jan. 22 called for partly cloudy skies and some sun, the Fresno City College women's basketball team called for rain instead. The Rams dropped a whopping 11 3-pointers en route to a 42-82 victory over the West Hills Lemoore Golden Eagles.
It became evident that defense would become the backbone for the Rams. Early on in the game, FCC made sure to get ahead of the Golden Eagles by sinking threes and playing an aggressive full-court press, successfully containing post players on defense to force shots outside the paint.
The team was able to swiftly closeout shots around the perimeter, closing any passing lanes, and showing their versatility by switching defenders on a screen. 
"We were really focused on our defensive game plan and we did a great job executing it," said head coach Alex Fletcher.
Still utilizing a full-court press for a majority of the game, the Rams held the Golden Eagles to a minuscule 25% from the field and forced 22 turnovers.
The Rams defense has reached another level the last two games forcing a combined 52 turnovers and holding opponents at a dismal 23% from the field. On the other side of the ball, FCC made sure to make a statement.
The defense continued to steamroll the Golden Eagles as the Rams were able to put the game in cruise control after allowing a feeble three points in the second quarter. Tacking on an extra 15 points, the Rams extended their lead to 15-36 at the end of the second quarter.
FCC shot almost 50% from the field and 84% from the free-throw line. Sophomore guard Shay Gibbons led the team in scoring with 25, going 5-12 from beyond the arc. This was Gibbons' second consecutive game in which she scored at least 20 points.
Throughout the night, Jordyn Brown built off her 33-point performance against the Porterville Pirates and decided to give an encore by dropping 22 points on the night. The duo of 
The Rams are now 7-3 in their last 10 games. They look to bounce back after a 79-68 loss to the Reedley College Tigers on Saturday, Jan. 25.
"We just got to keep getting better every day and take it one [game] at a time," said Fletcher.
The team will travel to Merced where they will face the 16-5 Merced College Blue Devils before coming home to play the 13-8 College of the Sequoias Giants on Wednesday, Feb. 5 at 5 p.m.
About the Contributor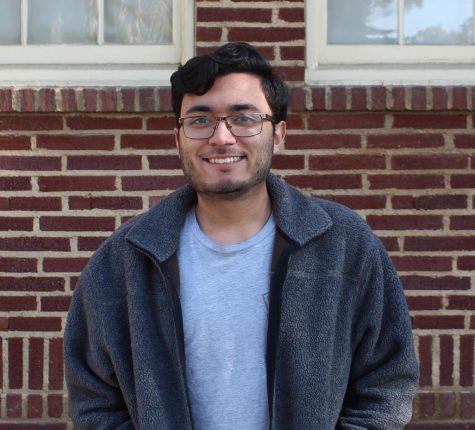 Moises Buitrago, Reporter
Moises Buitrago is a second-year student at the Rampage. Buitrago is currently majoring in journalism and is looking to transfer in the fall. During his...