Five Teams You Can Adopt This Postseason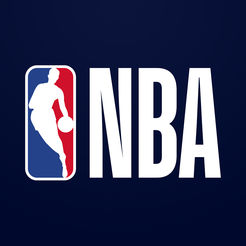 Hang on for a minute...we're trying to find some more stories you might like.
As the NBA playoffs started this past Saturday, there are currently 16 teams vying for the Larry O'Brien trophy.
As a fan of an NBA team that had one of the worst records in the league, (thanks another year of disappointment Chicago), I now find myself in need of a team to root for this postseason and I am not alone. As basketball fans, we have a plethora of personalities, exciting teams and just all around fun at our disposal for this postseason, giving us something to cheer about.
Minnesota Timberwolves
Hey! Are you a fan of the 2011-2012 Chicago Bulls?! Because we have tried our best to recreate that experience for you seven years later! We got all your favorites: Jimmy Butler, Taj Gibson and Derrick Rose, all in the same uniform. And who did we get to coach them? Tom Thibodeau! Sign me up! All jokes aside, if there is a team that you want to get in on the ground floor, it would be this team. Although just an eighth-seed, this is a team that is two or three seasons away from competing for a championship if everything goes as planned, really reminiscent of those 2011 Bulls. Although that team did not have the likes of Andrew Wiggins and a phenomenal big-man like Karl Anthony-Towns.
Oklahoma City Thunder
This past offseason saw former Fresno State star Paul George join forces with the 2017 league MVP Russell Westbrook and former bathrobe wearing, bodega browsing New York Knick star Carmelo Anthony join forces to create the trio of OK3. Now it is time for "Playoff P," "Hoodie Melo" and "Brodie" to take hold of that win now state of mind as the window of opportunity may be closing for various reasons. A first round series win could have them set to face the Houston Rockets in a matchup that will produce high octane playoff basketball.
Indiana Pacers
Watch the Pacers-Cavaliers series while you can! I am choosing the Indiana Pacers as a team to root for solely on their first round matchup with LeBron James, and with all honesty, they might not make it past the first round. But as of writing this article, they pulled out the win in game 1 in Cleveland. After trading away All-Star forward Paul George in the offseason for bargain basement pieces Victor Oladipo and Domantas Sabonis, EVERYONE stated the Pacers were robbed blind. Now as we all know, hindsight is 20/20 and both Oladipo and Sabonis are now trying to prove the media wrong about everything that has been written about that trade. If a vengeance tour is not your thing, the Pacers still have the ear whistling, over-exaggerated flopping and all-around kooky Lance Stephenson trying to get under the skin of King James himself.
Philadelphia 76ers
In the past year, the "City of Brotherly Love" has taken the mantra of "Title Town USA" after seeing their beloved Eagles win the Super Bowl and the Villanova Wildcats winning the NCAA men's basketball national championship. Everyone in Philadelphia is now "trusting the process." And now Philly has become a playoff after years of being plagued with numerous injuries to first-round picks, instances where those picks might look to be busts and always living in a bygone era marred by the shadow of Allen Iverson. Joel Embiid (24), Ben Simmons (21) and Markelle Fultz (19) have become the faces of the "Process Era" where all have dealt with their own setbacks, but like the city of Philadelphia, they have kept fighting and now find themselves in a great position to be ahead of schedule after leading the league in scoring with 116.5 point per game. A team that may also be two or three years away from a title might mess around and win one this season.
Houston Rockets
I know most front-runners and bandwagon fans will be cheering for the Golden State Warriors this postseason, which is as predictable as waking up to asinine Trump tweets every morning. So let me spend my time talking about the no. 1 seeded, franchise record setting 65 win Houston Rockets. With MVP front-runner James Harden at the helm and the supporting cast of the playoff anemic Chris Paul, sharpshooter Eric Gordon and the emergence of center Clint Capela at his side they look to do damage in this year playoffs. Under the watchful eye of Coach Mike D'Antoni, whose offenses used to be coined as "seven seconds or less" while in Phoenix, now has a team that has evolved that style into a much more sound pace, but still exciting nonetheless and capable of taking knocking off the defending champions.
About the Writer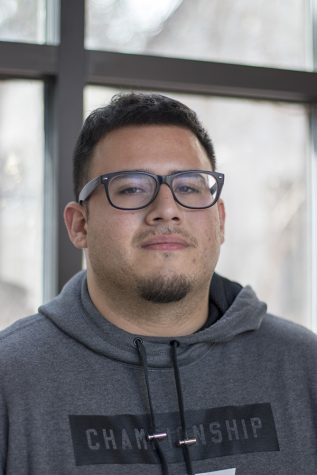 Anthony De Leon, Sports Editor
Anthony De Leon is a 23 year old 3rd year Fresno City College student and is starting his third semester writing for The Rampage and his second semester...