Story By: Hannah Medrano, Reporter

January 31, 2020
Fresno City College will begin celebrating African American History Month on Feb. 3 with an opening ceremony in the Old Administrative Building Auditorium.  The event will feature Education Reform Advocate Angie Barfield and a drum and dance performance from a FCC instructor. The event will be he...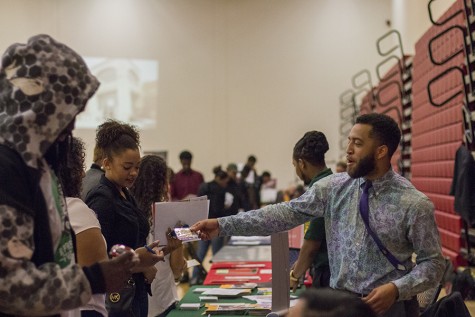 Story By: Omari Bell, Reporter

November 10, 2017
Representatives from more than 15 historically black colleges and universities were present at the Historically Black Colleges and Universities (HBCU) Fair Nov. 6 in OAB 251, providing information and resources to help students in their search for higher education. The free event was open 10 a.m. to noon for ...