Transgender Community in Fear of Attacks
Hang on for a minute...we're trying to find some more stories you might like.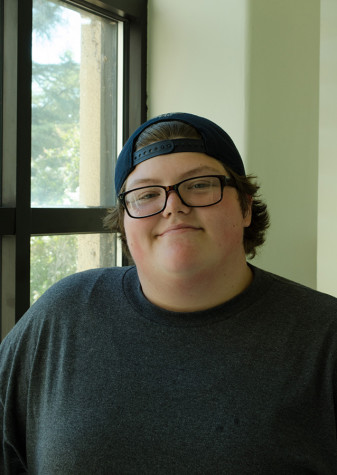 More stories from Caleb Owens-Garrett
Why are transgender folks forced to walk in fear for their lives?
Since the beginning of 2015, there have been 18 murders of transgender women, across the United States, but it will continue to rise until we can put a stop to the oppression they face in society while being transgender.
For most of us, it is hard to believe that something of this nature would hit so close to home, but it is happening all around us. On July 23, KC Haggard was murdered in very close to Fresno City
College, by the intersection of Shields and Blackstone. Haggard's murder marked number 11 nationwide.
A surveillance camera in the Most Wanted Tattoo Shop captured the murder — a film of Haggard being brutally attacked with a knife by someone in an SUV.
Haggard's murder is a hate crime, and this needs to stop here and everywhere else because what is even more scary is that it is right here in the middle of Fresno.
After Haggard's murder, the transgender community in Fresno put everyone on high alert, and on on Aug. 25, the Trans Liberation Tuesday — a group of trans folks and allies protesting on behalf of these folks — held an event in honor of Haggard and the other trans women who have been killed due to hate crimes.
This became a huge concern for the folks here in the transgender community and whether or not they are going to be safe, stepping out and participating in an event such as this one.
Across the country, intolerant people are perpetrating attacks against trans gendered folks using various ways, leaving people across the country dumbfounded as to why.
A majority of the attackers have either stabbed or shot the victims. Other folks in this state of hate, haven't been so fortunate. Some cases have no leads to how the murder came about. The victims were just attacked brutally with vehicles or they were not found until weeks later.
Many concerned people around the country are wondering how this hate can be stopped. The truth is– it can't be stopped. But there are ways that the trans community can protect themselves.
It is smart to stay within groups of people when walking around, especially in the late hours of the night. You must always have a support system filled with other trans folks as well as other allies who will be there to help you stay safe.
If you, or anyone you know, notice suspicious behavior around a trans person, report it. Be alert at all times especially in not-so-familiar areas. It is good to have options of self defense because if you get into a situation where your life is being threatened at all, it allows you to protect yourself.
In no way whatsoever do I condone violence, but when someone's life is in danger, he or she must do whatever they need to stay alive and unharmed.
Be kind to folks if they are different and/or the same as you in one way or another. No one is the same as anyone else. So, we should all be valued in the same way.