FCC Athletic Community Shares Their Thoughts on Preparing for Unique Seasons
With the announcement of the Fresno City College Men's Soccer team beginning practice, athletics at FCC are beginning to get rolling again, but it's been a long road back from the initial emergency shutdown that led to the cancellation of the entire spring 2020 athletics calendar.
On August 27, 2020, Chancellor Paul Parnell announced that the State Center Community College District will primarily hold the 2021 Spring semester online. On August, 27 2020 in order to keep the safety of students and staff as the top priority leaving the competition aspect of fall and spring sports on hold.
On July 9, 2020, The California Community College Athletic Association had announced that athletic events would resume in January under the condition that it is safe to do so. Under a contingency plan, all fall sports were supposed to shift into the spring to allow for a season even if it was not in the fall, but considering the circumstances around COVID-19, athletics will continue to be put on hold. 
After the 2020 season of spring sports came to an abrupt end earlier this year, many of the athletes that planned on returning to participate in the upcoming spring semester were hoping to get a traditional season. Fall sport athletes who were expecting the cancelled season to be moved to the spring semester will now continue to work with coaches online until further notice.
The athletic department continues to work closely with the coaches to keep student athletes engaged with the team as they comply with social distancing guidelines. While there are no games or practices currently being held, coaches are making sure their players are keeping up with workouts and their academics through Zoom meetings.
With the 2020 fall sports season delayed, the men's soccer team returned to practice this week, excited to get back to their usual routine preparing to defend a state championship.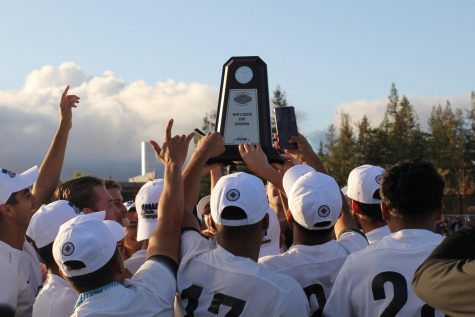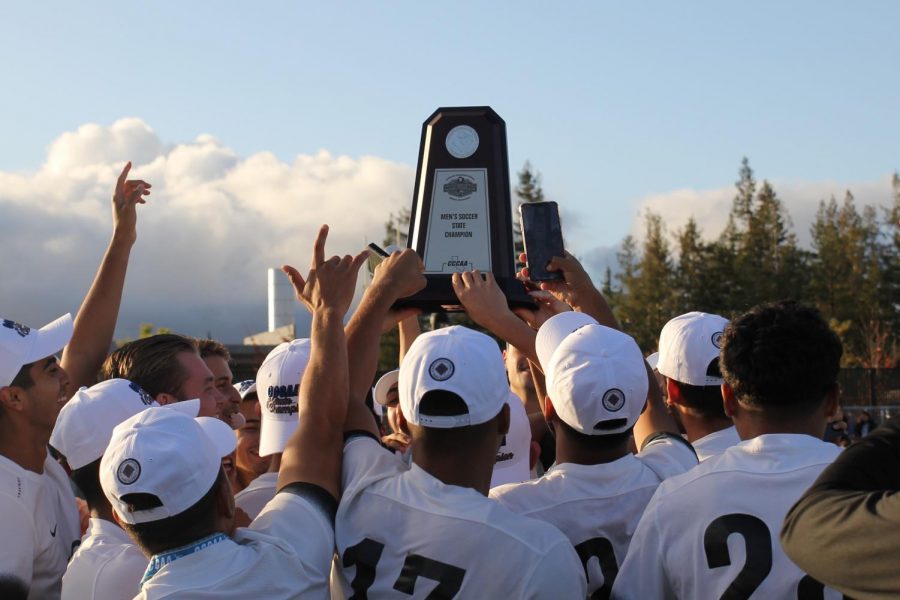 "We are proud of what we have accomplished and we will be ready to defend our titles when the time comes," said men's soccer head coach Eric Solberg. 
The idea of not knowing when the season will take place has been a struggle for athletes and coaches but Solberg has used this time to reflect. 
"This reflection time has opened my eyes to the importance of what I do and how I miss trying to help my soccer boys," said Solberg.
The men's soccer team has a lot to look forward to in defending their title their next season, but all sports teams are working and finding a way to keep a positive attitude as they keep their hopes for their seasons to begin soon.
Even with a completely different method of practice, baseball pitcher Marcelo Saldana said that the workouts help him stay motivated.
"We're still working to the same goal that we once had and that's to be state champions," Saldana said.
Saldana has been determined to stay physically and mentally prepared despite not knowing what to expect for the upcoming season.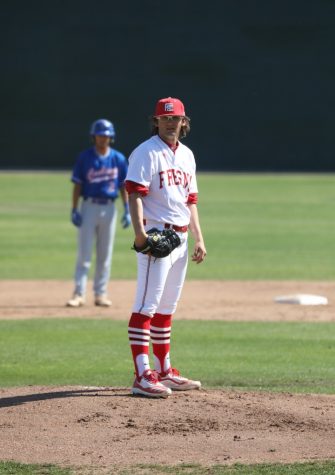 Saldana, who was a top-5 pitcher in the CCCAA before the season came to an abrupt end in the spring knows that all times, athletes have to be prepared to give their all.
Under these circumstances though, self-motivation is key.
"You have to be self motivated. You have to get in the gym everyday," he said. "You have to go off on your own and go to the field by yourself. Get a few teammates or friends to be able to go out there."
While all teams are trying to keep a unity and positive mindset, there is a void in the life of all athletes.
"I don't think you're gonna have much that's going to replace the competition element," said athletic director Derrick Johnson. 
"It's pretty hard on all of us like, just [the] season getting taken away from us," Saldana said. "It has a toll on all of us trying to get to that next level." 
He understands the challenge this brings to all athletes, but he is taking this as an opportunity to work twice as hard. "As long as you keep doing well and keep working hard, coaches are going to see that."
Saldana, for one, says he plans on taking advantage of the time away from the field to mentally get stronger and looks forward to the day they get called back to compete.