Three Fresno City College Baseball Players Named Preseason All Americans
Fresno City College's baseball team hopes to have another winning season led by three preseason All Americans: James Bell, Marcelo Saldana, and JD Ortiz.
Ron Scott, head coach of the baseball team, explained the three players were recognized as Preseason All Americans by other coaches in the California Community College Athletic Association the team plays in, which is a statewide league.  
Those coaches voted and predicted what players will be an All-American based on the short season they had before it was canceled.
According to Scott, receiving the award will help the three players and their teammates get exposure to four-year universities and their athletic coaches. 
He believes the team has many other players that can potentially become preseason All Americans in the future. 
"All three kids are hard workers and if you don't work hard, other players will pass them up. It motivates them to play up to their expectations", Scott explained.
FCC sophomore catcher, James Bell, was surprised when he received the award because he had a slow start to the season last year, but then started to catch a rhythm.  
For him, getting the award is motivating.
"It drives me more. Something that always stays in my mind is to never get complacent in where I'm at. No matter what awards I receive, I want to keep getting better," Bell said.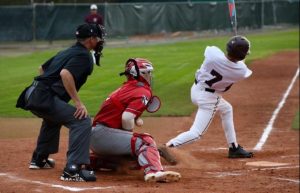 Given the 2020 FCC baseball season was cut short last year, Bell hopes to pick up where he left off and get a shot at the state title this year. He and the team believe they could've won.
Scott believes the team can compete in a safe manner and even though, "There's a lot of unanswered questions still, we're all very optimistic that it will happen," he said. 
In preparation for the upcoming season, the team has been practicing and is required to follow safety guidelines such as wearing latex gloves, spraying down baseballs, and staying in separate pods.
In addition, each player had to turn in a negative COVID-19 test by Monday, Feb. 22, 2021.
With the uncertainty of sports and whether or not they will return this year, Bell has questioned whether he should go to another state such as Texas where they are playing baseball. 
"I have thought about it many times, but I am trusting the process. It sounds like we have a president who wants us to play if we do things the correct way," he said. "At Fresno City, we have a good athletic program all across the board and we want to play if we can safely."
When it comes to academics, Bell believes students should be allowed to go back to in-person instruction.
Personally, Bell is not a fan of remote learning because he says he is the type of learner who needs to be inside the classroom listening to a teacher.
"Online learning is tearing our generation to shreds. If we could do it safely, we should be in school now. It's doing more harm, mentally and physically than the actual virus is," he said. 
Once he graduates from FCC, Bell hopes to get drafted to a Major League Baseball team or transfer to a university and continue playing baseball there. 
J.D Ortiz, FCC's freshman shortstop from Buchanan High School, is another player who was named a 2021 Preseason All American.
Preseason All Americans are selected individuals who have expectations to improve and are projected to be All Americans this year, according to Ortiz. 
With baseball being on a pause for some time Ortiz said, "It was really tough when the pandemic started, I thought about getting ahead of everybody else, training super hard when nobody else was so that I can get that extra step."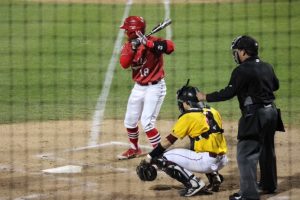 Prior to the pandemic, Ortiz loved going to school and getting assignments done then and there which made the transition from in-person to remote learning hard at first. 
However, learning how to manage time, stay organized and set goals to stay motivated has helped him adjust.
In regards to potentially competing in the upcoming season, Ortiz said the team is ready to play in a safe manner. 
Marcelo Saldana, FCC's left-handed pitcher, is the last of the three players who was named a Preseason All American. 
When it comes to this award Saldana said, "People competed all last year and all during the season to get to that top rank, Preseason All American is one step closer to being the best in junior college baseball."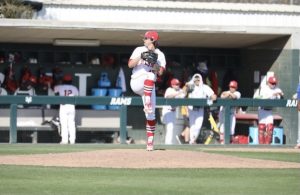 Mentally and physically, the pandemic has not affected him much because he and the team are still putting in the practice on their own.
Saldana has his own workouts such as conditioning and getting on the pitcher's mound where he works on perfecting every pitch he throws. 
Regarding the upcoming season, Saldana says the next goal for the team is to win the state championships and get Scott a state record of wins.