Tutoring, Snacks and Scantrons Available for Finals
Hang on for a minute...we're trying to find some more stories you might like.
The end of the semester is near and everyone can always a little more help with that last study session. FCC is here to help with Ram Slam Tutoring.
From Dec. 5 to  Dec. 7, the library and the tutorial center will be open from 6 p.m. to 9 p.m.
Free services available to students include: Access to the library, the Writing and Reading Center, the tutorial center, the PASS tutoring program, Extending the Class, and the computer lab/ media center in LI-118.
If you are afraid that hunger or thirst may interrupt your study session, fret not. Beverages like coffee, tea, etc. will be provided.
Donuts, cookies, chips, cup noodles, and other snacks will be available for free as well.
If you are in need of pencils, scantrons, or other supplies, they will also be provided free of charge.

About the Writer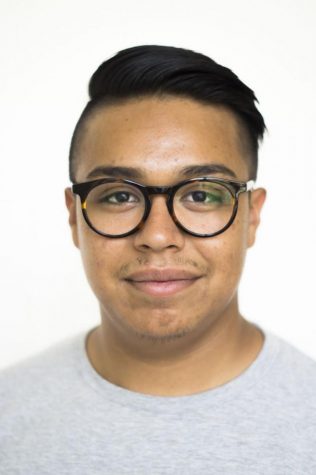 David Hernandez, Reporter
David Hernandez is a 22 year old Media Production student attending Fresno City College. He was born in San Jose, California, but later moved to Clovis when he was in the second grade. All through elementary school all the way up to high school, David has always been into the creative arts. Whether it would be drawing, instrumental music, or learning how to use a camera, David has always tried new things and expanded his interests.
Since graduating high school in 2013, David has kept busy with the typical college life, going to school, working a job that has nothing to with what he's studying, and just learning the wonders of the adult world. He was studying for the construction management program at Fresno State, but for some reason was not happy or determined to pursue this career path.
With a passion to become a video editor and finding film and filmmaking fascinating, David is determined to learn all that he can and make a name for himself in this respected field. In September of 2016, David helped launch his fiancée's Youtube channel and this leap into the video world further sealed his decision to pursue his career choice. During the first year of working on this youtube channel, David has learned how Youtube works. He has learned what makes a good video, how a video gets noticed, editing techniques, how to tell a story and so much more.
Knowing that he has only scratched the surface, David plans to better his knowledge, perfect his craft, and just take on the new challenges of this passion of his.