New Technology Support Services Director to Manage $1.2 Million in Technological Improvements
Hang on for a minute...we're trying to find some more stories you might like.
The Technology Support Services department has yet another director, the seventh person to fill the seat in three years, and she'll be helping to manage $1.2 million in technological remodeling.
Jennifer Laval, former director of information technology at San Joaquin Memorial High School, is taking over the position.. Laval has also taught business classes at Fresno City College as an adjunct professor.
"I'm not here to push my own agenda," said Laval. "I'm talking to committees to discuss how best I can serve them."
College leaders have set aside $1.2 million for technological infrastructure support with hopes of supporting all 32,000 students on campus more efficiently. As part of her new responsibilities as TSS director, Laval will help manage the funds with other college administrators in order to fulfill initiatives put forth in the SCCCD Technological Plan
"I've spent my first week here learning how best I can support others as a director," she said. "There's not much insight I can share on day seven with this job, but I'm figuring it out as I go."
Last February, previous Director Nathan Ziefuss-Hubbard left the department after less than two months for a position in the CSU system. Don Lopez, the current vice president of instruction at FCC, served as interim TSS director until Laval joined staff full-time.
Carole Goldsmith, president of FCC, said she has confidence in Laval's ability to guide the TSS department successfully.
"Being the TSS Director at Fresno City College is an important and key leadership role for everyone who attends and works here. Technology is essential in supporting our students and the people who work here," Goldsmith said.
She further committed support for the department's success and hopes that Laval will take pride as a Fresno native in her new position.
Last March, the Rampage reported on student complaints with Wi-Fi connection and those problems seem to have transitioned into the new school year.
"The Wi-Fi for sure is lackluster at best," said Isaac Gudino, a sophomore music education major. Gudino said his biggest grievance is the spotty connection when trying to get work done. "The library is great though," he added.
Apparently, this is not a new issue for the college.
Last year, the district reaffirmed its accreditation, but the accrediting commission stipulated a follow-up report on district-wide issues directly relating to technology.
"The SCCCD Technology Plan 2019-2022 initiatives are designed to anticipate technology trends in society and higher education and set forth a plan to leverage technology to meet the district's mission, vision and goal while honoring the district core values," Goldsmith said.
The plan requires support of existing campus-centered plans and it will not take precedence over those measures. It will instead accent the institution's technological network instead of general campus excellence.
If executed properly, students can expect to see new community guidelines spanning all technology fields, data and role consolidation and more security this semester.
"The district has recruited and hired a new chief technology officer for the district," Goldsmith said. "That person will come on board in September." 
About the Writer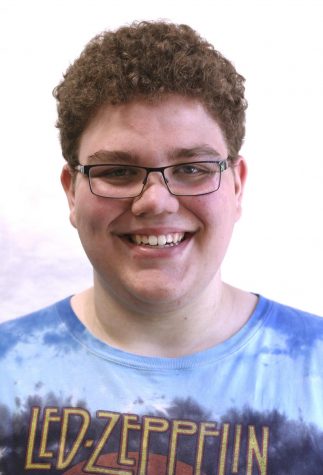 John Bruce, Entertainment Editor
John Bruce is an 18-year-old communications major originally from Visalia, CA.

Since he moved to Fresno, he's been attending school, working and participating...