The Decay of Time: Memories of 9/11 Are Rotting
Story By: John Bruce, Entertainment Editor
September 11, 2019
9/11. Patriot Day.
In the nearly two decades since the incident, the date has gained a connotation larger than just a day. Politicians use it to grandstand, and we celebrate veterans of the subsequent Iraq and Afghanistan wars.
Eighteen years ago, Americans everywhere watched helplessly as people jumped from 1,300 feet to escape the blaze roaring above them, if only for a few moments.
It's the American Way
"It was a shock, it was a big shock. I remember that people became really militaristic. There was lots of flag-waving. The Hummer brand took off," said Malcolm Glazier, a sophomore history student and veteran who was born in 1985.
"That 'boot in your ass' song was everywhere. Every military promotional video or compilation, there was the song."
Glazier is referring to Toby Keith's certified platinum 2002 country hit, "Courtesy of the Red, White, and Blue." After the attacks, Keith and his song became emblematic of the nationalism sweeping the country.
"In boot camp, the drill sergeants taught us the rules of war. To them, it wasn't a joke. They had some level of respect for the people there," Glazier said. But he also remembers rhetoric circling at the time that Iraqis and Afghans were tribal and uncivilized.
"I remember certain cadences," he said. "There was one where we chanted 'An Iraqi don't scare me, I'll slit his throat and watch him bleed'."
David Booth, a sophomore criminology student, born in 1968, remembers the vitriol immediately after the attacks.
"Everyone got really angry. There was a lot of anger, especially at the government. I remember the Dixie Chicks called out George W. Bush for something or other," Booth said.
He remembers being shaken by the news.
"I was driving a truck at the time and when the news came over the radio, I pulled over and just thought, 'What is this world coming to?'" Booth said. "I wondered what kind of world my kids would have to grow up in."
In 2011, for the 10th anniversary of the attacks, the American Psychological Association included articles describing the psychological impact of 9/11.
"Among other things, Americans expressed increased political intolerance, prejudice, discrimination, and desires for vengeance," reported authors G. Scott Morgan, Daniel C. Wisneski and Linda J. Skitka. Though according to the article, the country's reaction was not completely negative.
"Americans also responded with a number of positive and prosocial reactions, such as greater intentions to do nice things for friends and family, giving millions of dollars in charitable donations, and becoming more civically engaged," stated Morgan, Wisneski and Skitka.
A deep wound was cut into the nation's psyche the day the towers fell, but for some today the remembrance of 9/11 has become laborious.
An Empty Chamber
Jon Stewart, former host of Comedy Central's "The Daily Show," made headlines this summer when he fiercely fought for a bill that would extend the "September 11th Victim Compensation Fund" to 2090. The original bill allowed funding to be set up for first responders who suffered from health issues directly resulting from the attacks. Stewart chided the House Judiciary Committee because only five of the 41 members attended the hearing.
"What an incredible metaphor this room is for the entire process that getting health care and benefits for 9/11 first responders has come to," Stewart said. "Behind me, a filled room of 9/11 first responders, and in front of me, a nearly empty Congress. Sick and dying, they brought themselves down here to no one."
Just a day after his speech, the House Judiciary Committee approved the bill, and the full house passed it 402-12. The Senate also passed the bill with only two members opposed.
A divide has split the country and its people; members of both parties initially ignored the pleas of first responders. Only after media outlets published the video of Stewart did an overwhelming flood of support arise from the legislature.
On Dec. 7, 1941, a naval base on Pearl Harbor in Honolulu, Hawaii, was attacked, but 78 years later, news stories have stopped coming out about its anniversary. It is only a matter of time before the same thing happens to 9/11.
A New Generation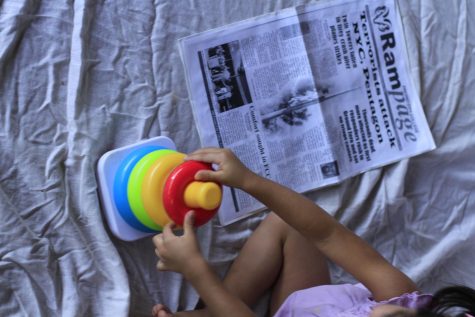 "The government still takes it seriously, just look at TSA," said Vincent Zuniga, a mechanized agricultural major born just five months before the attacks. "It's important to say thanks this time of year to those who gave their lives and who helped with everything because we don't say it every day."
The Department of Homeland Security was created in the wake of the attacks and the Transportation Security Administration was radically changed to help prevent further attacks. But for an entire generation of Americans this is the status quo.
"I remember Disneyland closed. People were [legitimately] scared there was going to be another attack," said Robin Garcia, a psychology major, born in 1972.
Instead of celebrating the military response to 9/11, people now revere the victims and the families who lost loved ones.
"I think it's good we remember it because it was a bad time for our country and we got through it," Garcia said.
People too young to remember have learned about the event from family stories and now from history books.
Children learn about American history beginning in fifth, eighth and 11th grades, but now it's taught through an academic lens and not from vignettes. Students, who were born after 9/11 do not know what it's like to live without constant surveillance.
In 2005, the Real ID Act was passed with the goal to standardize identification requirements across the nation. It was created in direct response to the attacks on 9/11, but has taken 15 years to implement.
"I believe we should support the victims and the families who lost people that day," said Vianna Jimenez, a graphic design major born in 1999. "The impact isn't as it used to be. People used to remember, but now they don't think it matters."
Here at Home
In remembrance of the fallen, Fresno City College is holding events on Sept. 11 to commemorate the tragedy.
There will be a Memorial Wreath March beginning at 9 a.m. in the Free Speech Area followed by a Veterans Peace Memorial Annual BBQ held between 10 a.m. and 2 p.m. and a National Anthem Singing Contest at noon.
The attack — three time zones and 3,000 miles away — hit home that week when former FCC adjunct art professor, Bill Heiderich, lost his brother-in-law, Jason Dahl, the commanding pilot on Flight 93 which crashed outside Pittsburgh, en route to the White House. No one on that flight survived.
"'[The pilot] had no intention of crashing that plane,' Heiderich said, in a 2001 interview with the Rampage. "His intention was to land somewhere, but you only have so long before you run out of time, air or blood.'"