2018 Wall of Fame Induction Class Takes Their Place Among Fresno City College Greats
The Fresno City College football program held their annual Wall of Fame induction dinner on Sunday August 19 located at Pardini's banquet hall. Those in attendance witnessed the induction of the 2018 Wall of Fame class which included former Ram players Dek Bake, Roosevelt Cooks, Kevin Hines, Paul Holland, Johnny Lopez, Joe Tomasello and cornerstone inductee former trainer Scott Nelson.
The events master of ceremonies was former Ram standout and 2012 WOF inductee Cameron and former NFL safety Worrell whose job it was to conduct interviews with the newest members of the Wall of Fame. This included an invocation by beloved FCC instructor and 1995 WOF inductee Don Larson.
But before the night's inductee relieved their moments of glory, head coach Tony Caviglia introduced the 2018 FCC coaching staff which includes two WOF inductees offensive coordinator Mark Hetherington ('10) and outside linebackers coach Dennis Randle ('17) and gave a preview of what to expect for the 2018 season.
Also in attendance for the festivities was FCC newest athletic director Pammella Zierfuss-Hubbard who started her first semester at FCC after being hired during this summer. And the current Ram offensive lineman made an appearance as they also introduced themselves one by one.
As the night wore on and the interviews began there were many moments where the newest inductees reflected on their time at FCC and how being a part of the program made them they men they have become.
As many of the inductee went on to play at Division I schools, in the NFL and became coaches themselves they reflected on the brotherhood that comes with playing for FCC. Brotherhood is what stood out to former All-American defensive back Kevin Hines (1999-2000) who later went on to play at Iowa State University.
"That is what sticks out the most, just the brotherhood of it all." Hines said.
That sentiment was felt by former second team All-American fullback and UCLA grad Joe Tomasello (2001-2002).
"We were willing to do anything for one another, so blocking a 250 lb. linebacker," said Tomasello. "Being around those guys for two seasons absolutely made me a better play and a better person."
In a lighter moment current Green Bay Packer quarterback Aaron Rodgers became the butt of numerous jokes from both star defensive end at Texas Tech University and former NFL player Deke Bake and former All Western Athletic Conference linebacker Roosevelt Cooks who were teammates for the 2002 and 2003 season. They faced off against Rodgers and the Butte Roadrunners defeating them in a 55-42 shootout.
As the night wound down the 2018 WOF inductees were able to relive the glory of their playing days with those they love and were able to reflect on how much their time being a part of the FCC football program meant to them. And a new crop of talent are hoping to follow in those footsteps and achieve the same success as they take the field this fall.
About the Contributors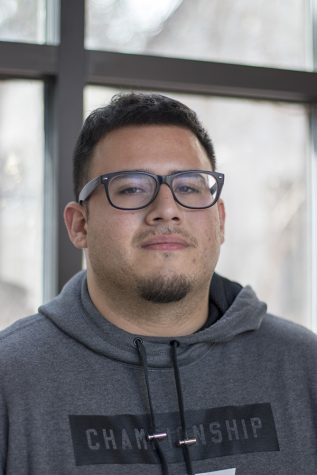 Anthony De Leon, Sports Editor
Anthony De Leon is a 23 year old 3rd year Fresno City College student and is starting his third semester writing for The Rampage and his second semester...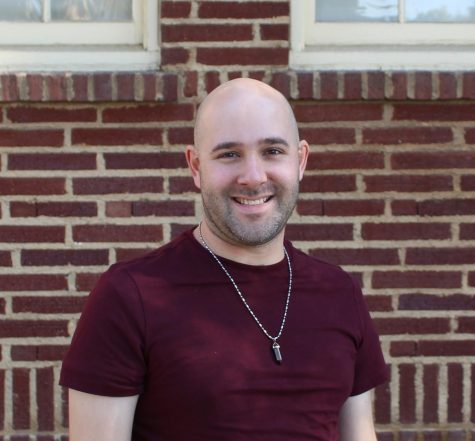 Ben Hensley, Editor-in-Chief
Ben Hensley is a journalism major with an aspiration for sports and live sports broadcasting, along with analysis and commentary. Living in the Fresno...