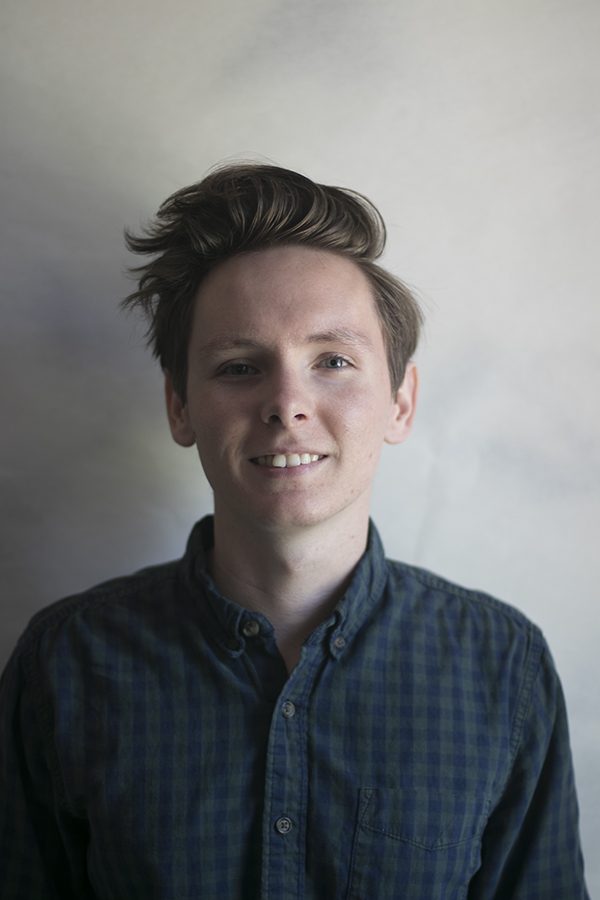 Born and raised in the town of Fresno, CA, Gage Carmichael started his life on May 3rd, 1996. Carmichael grew up with the support of his father, in a single-parent household.
In his early days, he was surrounded by copious amounts of media. This media came primarily in the form of films, TV, and music. Many hours of the days would be spent watching one movie after another (with director commentary on), or listening to entire record albums all in one sitting. As Carmichael got older, this interest in the media arts became only larger in size.
Once Carmichael graduated from Clovis West High School, class of 2014, he immediately began his path into higher education. Although, he wasn't entirely set on what future career he wanted for himself. Carmichael attended Clovis Community College, one of the local junior colleges near his town, and set to work on earning a degree-for-transfer in physics.
It was here that Carmichael discovered that the sciences and mathematics weren't for him, and also where he had discovered his love for the field of writing and communication. Carmichael would earn three associate degrees at Clovis Community, one in communication, another in communication studies, and the third in liberal arts.
After spending his time at Clovis Community, Carmichael transferred to another community college, Fresno City, to earn a fourth associates degree in journalism, in hopes of preparing himself to the fullest for earning his bachelor's degree in mass communication and journalism at CSU Fresno State, in Spring of 2020.
On his off time from school, reporting for The Rampage, and working at his part-time job at the bookstore Barnes & Noble, Carmichael likes to take trips to his local coffee shops and record stores, work on his personal writing and photography, playing video games, and reading.
Gage Carmichael, Opinion Editor
Feb 13, 2019

Vaccination is a Choice, So Make the Right One

(Media)

Jan 30, 2019

The Government Shutdown: A Dangerous Waste of Time

(Story)

Oct 24, 2018

Gary Soto Gives Open Tour of his Museum to Students at FCC

(Story/Media)

Oct 24, 2018

Young Mother and Community Leader Runs to Lift Community Voices

(Story)

Oct 23, 2018

Can a Journalist Be Objective?

(Story)

Sep 26, 2018

Tower Yoga Comes To Form Within The Tower District Community

(Story/Media)

Sep 12, 2018

Somber Ceremony Marks 9/11

(Story)

Sep 12, 2018

'Relay for Life' Raise Funds, Hope for Fight against Cancer

(Story)

Aug 29, 2018

DSPS Works to Increase Student Interaction with Staff, Counselors

(Story)