Tower Yoga Comes To Form Within The Tower District Community
Hang on for a minute...we're trying to find some more stories you might like.
Tower Yoga is opening its doors to the public Sep. 22 in hopes of not only bringing together Fresno's Tower District and the greater Central Valley community for interactive yoga classes, but also creating a safe space for all who step through its doors.
Jameson Henkle, co-owner and teacher at Tower Yoga says "It is our mission statement to break down barriers within the community, and offer support for all."
Tower Yoga will offer weekly beginner and advanced level yoga classes, while also offering a multitude of specialty and variety classes.
Such classes would include Vinyasa flow yoga, Buti yoga, Hatha yoga, Sunrise hot yoga, Yin yoga, trauma sensitive yoga and yoga in spanish.
Kelle Williams, co-owner and teacher of Tower Yoga says their business serves as a platform "We are excited to reach out to the community through our studio."
The founders of Tower Yoga have also implemented an interactive app for Tower Yoga, which is available in both the Apple app store and Google Play store, and can be used on most smart devices.
This app allows users to check which types of yoga classes are being offered on which days, and which instructors are teaching said classes. The app will also allow users to book classes by appointment.
Tower Yoga is also offering a 10 percent discount Henkle calls their "Hero Discount" available to college students, teachers, veterans and seniors.
There is also what is called the "Founder's Discount", which is a monthly unlimited package for $89.
Henkle goes on to say that they are currently working on, and have implemented a variety of other packages, such as different monthly payment plans and specific class payment plans.
The idea of Tower Yoga was first thought of by Jas Singh, founder and one of the current co-owners of Tower Yoga.
Singh, who is an experience real estate broker, prompted the idea to both of his yoga instructors, Williams and Henkle , who were both enthusiastic to the idea.
Both Henkle and Williams have experience in teaching yoga, Henkle for five years and Williams for eight years.
"We look forward to partnering further with other local businesses in the Tower District area to help contribute to the community movement," Henkle says.

About the Contributor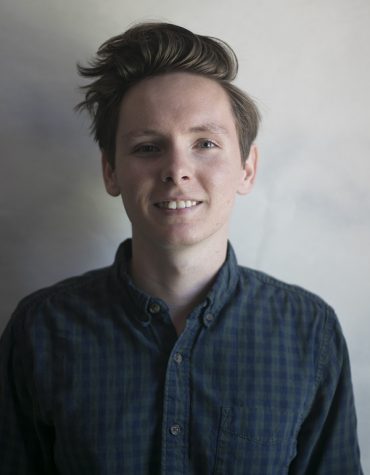 Gage Carmichael, Reporter
May third 1996 Fresno California: the day life began, at least for Gage Carmichael. He had a humble upbringing growing up in a single household with only his father. No matter what struggles went on his father's life, Gage had no clue.
Gage had a childhood filled with Star Wars and music, and to him that was all he really needed. Fast forward a few years, he is now 22-years-old and enrolled at Fresno City College.
As a first generation college student, school was not easily digested. He went from Reedley to Clovis Community and now to here trying to figure his future out. He started off as an engineering major being well aware of his dislike for numbers. His courses were filled up by the humanities which should have been his first clue, but Gage was insistent he could go through with engineering.
It was not until his first communications class that he realized his passion and full potential. He felt communications made sense to him, and his dad's voice in his head reminded him "it is not work if you love it." Gage is now pursing his degree in mass communications for public relations.
Aside from school, Gage has kept his interests in music and Star Wars; however, his tastes have grown. He enjoys traveling in search of good music and coffee. Enjoys shopping and keeping up with trends. The most impactful things in his life are his indulgences for photography, reading, and writing.