Young Mother and Community Leader Runs to Lift Community Voices
The time was 9:06 a.m. on a Tuesday.
Jewel Hurtado answers the phone, the chatter of her younger brother and her infant son in the background.
Hurtado, 20 is a busy woman, she balances her academic career at Fresno City College, a political campaign, and motherhood, all in the span of a day.
It would seem like a busy day to most, but to Hurtado, this is taking it easy.
Jewel Hurtado is running for a seat on Kingsburg's District One City Council to promote a more unified Kingsburg community, not only for the people of Kingsburg, but for her son.
"When I first started this, I was still pregnant with my son," Hurtado said. "Once the campaign officially started, my son was 4 months old. Now he is 7 months,"
Hurtado says that learning to be a mom and a leader at the same time has been very important to her in her campaign, "The roles seem to go hand in hand to me."
As she proceeds with her race for the district seat, Hurtado has gained support from other mothers in and outside of her community.
"It's been an awesome experience," Hurtado says, "to see other young mothers and people of this community come together like this,"
Her priority is to create safer streets through communication throughout the Kingsburg community.
"We want to create clean and safe spaces for the people and children to grow," Hurtado said. "We're not just here for the election. We're also here to promote a sense of community."
The three ideals that Hurtado's campaign focuses on are: community, voices and values.
"To me, it's important to get as many people's voices heard, whether you're a grandparent or child," she said.
Hurtado is 20 years old and has garnered much support from a younger voter populace.
"Over 50 percent of the community in Kingsburg is younger and Latino," she said. "I believe I've gotten so much of the community's support because I am a part of both of those demographics."
However, Hurtado and her campaign have hit some hurdles along the way when it comes to communication with the Kingsburg community.
"Some people of this community tell us that they don't always see their neighbors as friendly. I hope with the message promoted in this campaign, we can change that view."
To help spread these messages of community, the Central Labor Council and National Women's Political Caucus of Fresno have also pledged their support for Hurtado's campaign.
Alex Ramos-O'Casey, mentor, consultant and close friend to Hurtado, said that the campaign showed her that, "anyone with enough determination can run."
Ramos-O'Casey says the register forced Hurtado to be labeled as "mother" for job description, instead of "community organizer."
Ramos-O'Casey also said that Hurtado's grandparents worked alongside American labor and civil rights activists Cesar Chavez and Dolores Huerta.
As supporters of Hurtado say, this family connection is shown throughout Hurtado's campaign and the way Hurtado values the people of her community.
"The same streets I learned to ride my bike on. I don't just want to win an election," Hurtado said of her neighborhood. "I want to help bring Kingsburg into the thriving community I know it can be."
About the Contributor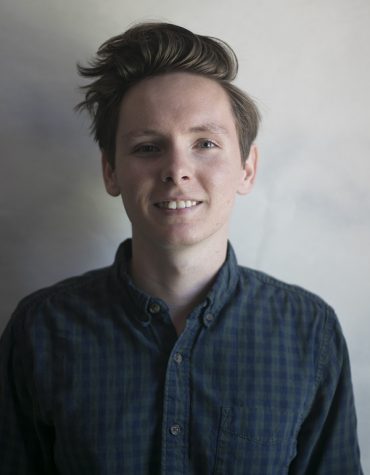 Gage Carmichael, Opinion Editor
Born and raised in the town of Fresno, CA, Gage Carmichael started his life on May 3rd, 1996. Carmichael grew up with the support of his father, in a single-parent...