Gary Soto Gives Open Tour of his Museum to Students at FCC
Gary Soto showed students an intimate insight to the writer's life as he gave a tour of his museum, Oct. 9.
The Gary Soto Museum is located in Fresno City College's old adminstration building.
Soto says he likes to lead a tour through the museum monthly. Although, faculty may open the museum for special events or on special request.
"This is my personal archive. This museum identifies me," Soto says.
The museum is a small space, and the walls are arranged with all-things Soto.
This confined space gives a more personal atmosphere to the tours, Soto says. "Words, phrases, sentences are important to me. I suppose this was a way to continue to share mine."
Soto holds FCC in high regards to his start as a writer. "You gotta do something with you life. FCC was my place to do that," he says.
Soto says that he came from a family of plumbers, janitors, and famers.
He says he faced adversity when it came to school.
"Ever since first grade, I had problems. They always said it was my behavior. The teachers would shake and spank me in front of the whole class."
He graduated from Roosevelt High School with a 1.8 GPA. To Soto, higher education was not an option.
He was later influenced by his brother to attend FCC. "You would love the social atmosphere," his brother said.
Soto attended FCC from 1970 to 1972, where he earned an AA in English.
He continued his educational goals by getting a BA in English from Fresno State, and later earning a master's of fine arts degree from UC Irvine in 1976.
Soto was the first Mexican American to earn a MFA from a UC.
"All of this has taught me to stay persistent in everything, even in my writing," Soto said.
Soto believes that it's important to preserve his work, his workplace and work ethic. With this museum, Soto says that he hopes that it shows students that it is okay to be recognized for their achievements.
For more tour dates, Soto says to check in with the public information desk, located within the OAB.
About the Contributor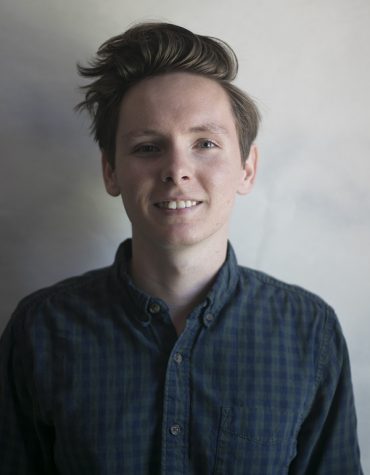 Gage Carmichael, Opinion Editor
Born and raised in the town of Fresno, CA, Gage Carmichael started his life on May 3rd, 1996. Carmichael grew up with the support of his father, in a single-parent...