FCC Students to Ayotzinapa Students: "You Are Not Alone"
Fresno City College students on Monday stood in the free speech area to call for the release of 43 missing Mexican college students who are believed to have been abducted by police.
A small altar was arranged and a board filled with the faces of the missing students was the scene as students voiced their anger.
Students held signs condemning the abduction of the college students and demanded that they be returned alive.
A sign that read, "No Estan Solos" which translates to "You Are Not Alone" was held to show support for the missing students.
"As students, we have to recognize this and we need to bring awareness to other students," said Paula Ayala, an FCC student.
Ayala says she came together with the group of students to show solidarity and send a call to all students to stand with the missing students and demand they be returned to their families.
"We feel this should never happen," Ayala said.
Students and teachers from Escuela Normal Raul Isidro Burgos Ayotzinapa, were believed to have been protesting government education reforms in the town of Iguala on Sept. 26, when police forces began to shoot at them, leaving 6 dead, 17 wounded and 43 students missing.
Ayotzinapa school caters to poor and indigenous people and is located in Guerrero, Mexico.
According to Al Jazeera America, Mexican authorities discovered a mass grave in Cocula, Guerrero, 10 miles from the site of the disappearance of the students, but later realized that the remains found were not of the missing students.
Ayala, along with many supporters who are calling for the return of the students, believe the claims of the students allegedly being handed over to local drug cartels in Guerrero, Mexico by police are true.
The mayor of Iguala along with with his wife are reported to have left the town amid protests and demonstrations accusing them of taking part in the disappearance of the students.
Ayala believes the abduction of the students represents the negative effects of the United States' free trade agreement with Mexico and Canada known as the North American Free Trade Agreement or NAFTA.
The students from Ayotzinapa were strong opponents of such agreement and often spoke out against policies that they believe target the poor according to Ayala and other supporters.
The effects of NAFTA have long been seen in the Mexican economy as small businesses shut down and left many in the middle class in poverty according to statistics from Global Exchange.
"This has to do with students being abducted by their own police force," Ayala said, "these students were very open and expressing their dissent towards their government."
About the Writer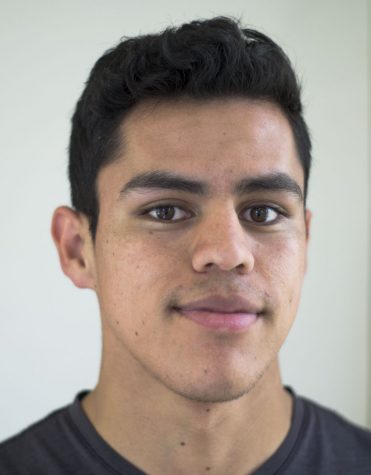 Cresencio Rodriguez, Editor-in-Chief
Cresencio Rodriguez-Delgado has led the Rampage for four semesters as the Editor in Chief. Cresencio joined the Rampage on January 12, 2014 and has reported...