Central Valley Guitar Summit Gets Students Strumming
Hang on for a minute...we're trying to find some more stories you might like.
Dozens of students from local junior high and high schools attended the third annual Central Valley Guitar Summit at Fresno City College on April 13.
The day-long event was sponsored by KSEE24, Gottschalk Music, Valley Remnants and Rolls, D'Addario, Los Angeles Classical Guitars, and the FCC Music Department.
From 9 a.m. to 5:30 p.m., student guitarists from middle school and high school participated in the guitar competition and exhibition to showcase their skills in the Old Administration Building.
Following the the guitar competition and exhibition, a special performance was held that included a performance by the FCC Guitar Ensemble, followed by the feature concert with the José Antonio Rodríguez Flamenco Trio.
The FCC Guitar Ensemble performed two compositions by FCC Jazz Studies Director Mike Dana that were arranged by the ensemble's director Kevin Cooper. Those songs were "Not My Problem" and "El Burrito Picante and Chamber of Doom."
Rodríguez then took the stage and the packed OAB was fully engaged in the Flamenco guitarist's presence on stage as he performed his set of 10 songs; all composed by Rodríguez himself.
Rodríguez was accompanied on numerous songs with Patricio "Pachi" Cámara on percussion and vocals, and Paco Peña on the bass.
The trio performed "Guad El Kebir," "Farruca Del Desconsuelo," "Por La Ribera Del Tiempo," "Casablanca," "Nana Para Un Niño Grande," "Guadalcazar (Solea)," "Danza Del Amanecer," "Athena," "Paisaje" and "Manhattan De La Frontera." 
When the trio's performance concluded, the entire crowd in the OAB greeted them with a standing ovation.
Following his performance, Rodríguez stated that he had much gratitude for all the students who attended the summit.
"I have explored and played in Fresno for years," Rodríguez said in Spanish. "I think programs like this at other colleges are good, and if you are interested in it, go for it and remember to practice every day to get better."
Cooper believes that the third annual Central Valley Guitar Summit was a success.
"I just want students to be excited and inspired about playing guitar music just like I am," he said. "That's what drives me every day when I teach classes here at Fresno City College, and if I can get a couple of these young high school students to attend here, then mission accomplished because I think we're doing a great thing."

About the Contributor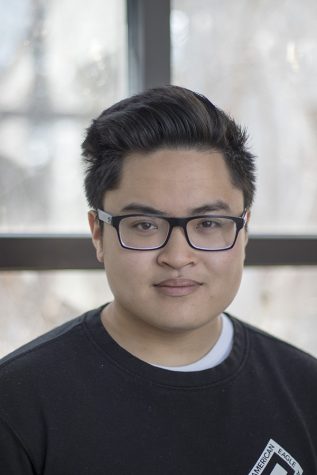 Noah Villaverde, Entertainment Editor
Noah Villaverde is a 21-year-old who currently resides in Fresno, California and is a Mass Communications and Journalism major at Fresno City College. He was born and raised in Fresno and is now serving his third semester with the Rampage and his first as the Arts & Entertainment Editor.
Noah's passions are intertwined within the popular culture. Ever since his adolescent years, he has developed an interest in cinema, television and music. His interests in cinema were first sparked after he watched "The Dark Knight" in 2008 after recovering from a fire that affected his family's home. What started out as a nice distraction for Noah turned into a passion that has followed him to this day.
Before he gained an interest in writing, Noah had a short-lived tenure on YouTube as a movie reviewer a la "At the Movies with Ebert and Roeper." The monopolized nature of YouTube eventually drove Noah away from that spotlight and soon allowed him to focus more on written reviews and quick blogs regarding film, television and comic books. Noah's blog writing eventually landed him a position as a staff writer at the comic book film/television blog Heroic Hollywood.
Besides reporting on popular culture, Noah also enjoys working behind the camera to craft news stories through video as well as editing them together. When not reporting or doing his schoolwork, he enjoys spending time with his family and friends, watching movies on both the big and small screens, playing the saxophone and volunteering as a church youth leader.
Follow Noah on Twitter @noahgreenark_V