New Wrinkles Are 'On the Road to Broadway'
Hang on for a minute...we're trying to find some more stories you might like.
The New Wrinkles are celebrating their 30th anniversary at Fresno City College by presenting "On the Road to Broadway," a play with over 40 songs inspired by anyone who has a dream to be on Broadway and find out what it takes to achieve that goal.
Between classes and production, the 60 members, ages 55-92, are required to take vocal and dance lessons to prep for production.
"This program gives our performers a purpose, along with physical and mental simulation," Director of The New Wrinkles David Bonetto said.
The New Wrinkles spend year round preparing and prepping for their show, which kicks off on May 24 and runs until June 10.
Production is put on by four faculty members —  David Bonetto (director/choreographer), Rebecca Sarkisan (vocal director), Ellie Dote (musical director), and Darrell Yates (writer) who devote time year round to ensure The New Wrinkle program continues at Fresno City College.
Bonetto, who has been a director for 25 years, has put a new face to the Wrinkles program over the years by creating outreach and community events. These outreach programs allow the members to locally involved and pull a bigger audience in. Performances are held at the Fresno and Clovis Rodeo, the Fresno Fair, St. Agnes, and Valley Children's Hospital.
"My plan is to expand the outreach events to a year-round program to give students more exposure and give back to the community," Bonetto said. "The New Wrinkles Program has created an age gap between the seniors and students that inspires students to see that theater arts has no age limit."
The members of The New Wrinkles have three groups: classics, encores, ambassadors.
Classics are a mid size group, encore is a smaller group, and the ambassadors are a of group of 15 members who dedicate their lives full-time to being a Wrinkle.
A season premiere will kick off  Feb. 19, where The New Wrinkles will hold a live silent auction dinner and fundraiser at Roger Rocka's Dinner Theatre. The fundraiser will help the cost of production and the program to continue to uphold its legacy at FCC.
Tickets for future shows can be purchased at the Fresno City College Theater Arts box office, starting at $14 for general admission and at a discounted rate of $12 for students/staff/seniors.
For more information on attending a The New Wrinkles events or becoming a member head to https://newwrinklesfresno.com/ or find them on Facebook at https://www.facebook.com/newwrinkles/.

About the Writer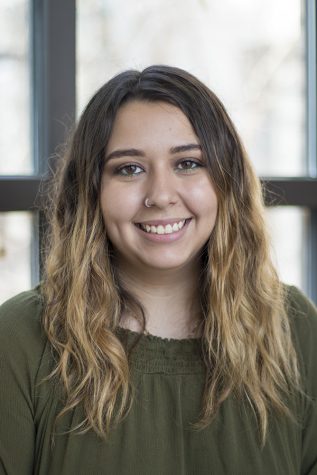 Anjanae Freitas, Entertainment Editor
Anjanae Freitas is a 21-year-old Fresno City College student, and the Art and Entertainment Editor of the Rampage, born and raised in Fresno, CA.
During her time at Fresno City College, she found interest in the field of journalism, where she received her AA in journalism in the spring of 2018. She will continue to pursue her BA at Fresno State University in Mass Communications/Journalism Spring 2019.
One of her passions is poetry, Anjanae connects with poetry because it is an embodiment of the soul and human experience. Through poetry Anjanae as found not just her passion, but a way to mask healing and communicate her vulnerability. Anjanae released her first book of poetry on Amazon Kindle titled Bees & Weeds, in August, 2018.
One of her other passions is photography, which she developed through the many concerts and traveling she has done over the years. During a Katy Perry concert, Anjanae had the opportunity to be in the "Katy Perry 3D" movie.  Throughout all three of these hobbies and attending the film's premiere, she has made connections within the industry where she was given an opportunity to collaborate with Capitol Records Street Team for Katy Perry. Through this line of work, she has been given many invitations to attend different entertainment events in Los Angeles.
Anjanae is leading towards the career field of social media management for the television and film industry. Her biggest accomplishment was having the opportunity to spend a day at Warner Bros. studio for Freeform's hit show "The Fosters." The event was significant in her career because it made Anjanae aware of and passionate about the representation that the television and film industry puts out in our society. Her aspirations in the entertainment industry would be to promote diversity and create strategies for companies to increase their representation of women, minorities, and the LGBTQ community both in front of and behind the camera, and on social media.
Ultimately, Anjanae's career goal is to receive her MA in counseling to become a licensed Family & Marriage therapist.
You can contact Anjanae Freitas at [email protected]